CBD Association: 5 key issues from FDA CBD report
CBD Association: 5 key issues from FDA CBD report
In its report mandated by Congress over CBD in non-drug products, FDA provided more questions or uncertainty than answers and pathways.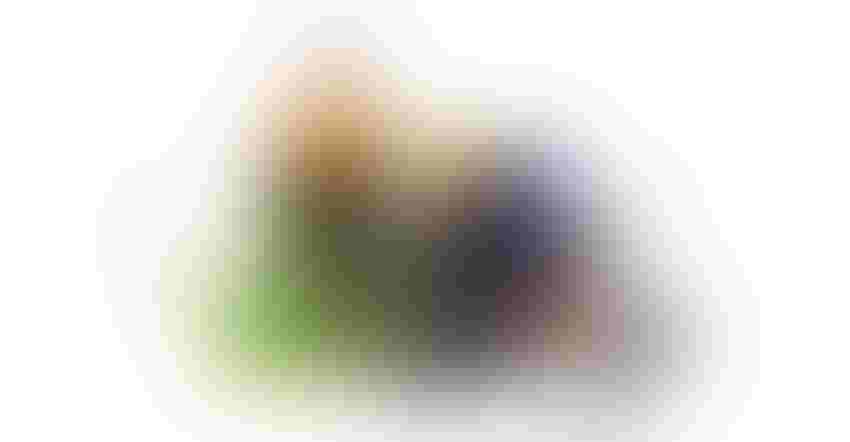 On March 5, FDA submitted the first of two CBD reports to Congressional appropriations committees as mandated by a consolidated 2020 appropriations bill signed into law Dec. 20, 2019 (P.L. 116-94). The bill also provided FDA with US$2 million dedicated to developing a policy for the lawful use of CBD in non-drug products. Since the report's release, the CBD industry has been analyzing the key takeaways and omissions, such as a regulatory pathway update or the future of CBD isolate.   
A Joint Explanatory Statement accompanying the bill directed FDA to provide two reports to Congress within 60 and 120 days. The first report was to inform Congress as to FDA's progress toward obtaining and analyzing data to help determine a policy of enforcement discretion and the process by which cannabidiol (CBD) meeting the definition of hemp could be evaluated for use in FDA-regulated products.
Until now FDA has taken the position that hemp- and cannabis-derived ingredients are unlawful for use in conventional food, supplements and pet products because the ingredient was studied as a drug before use in those products was known to the agency. FDA's first statement about how it would regulate sales of non-drug CBD products came in June 2018 when it approved the first CBD-based drug. Since then, FDA seemingly has focused enforcement action on CBD-containing supplements promoted with drug or disease claims.
As to cosmetics and topicals, they are not FDA's top concern. CBD in cosmetics is not prohibited unless it renders a product adulterated or misbranded. If CBD or a hemp-derived ingredient used in a cosmetic is found to be harmful, as a "poisonous or deleterious substance that may render it injurious when used" as indicated, the product is adulterated. Lotions and other non-drug topicals containing CBD are misbranded, as well as adulterated, when the labeled use is to affect the structure or function of the body or it's intended for therapeutic or other drug use, according to the report. In this initial report to Congress, FDA said it seeks "clinical evidence of safety with respect to the dermal penetration and sensitization of topically applied CBD products…to help address data gaps."
Need to see more safety data
FDA Commissioner Dr. Stephen Hahn has noted "knowledge gaps" around CBD safety and its potential benefits that agency officials have previously acknowledged. The commissioner has described some of the challenges FDA faces in determining whether CBD and other hemp-derived ingredients are safe for use in conventional food, dietary supplements, cosmetics and pet products. FDA has pointed to many products marketed as full or broad-spectrum hemp extracts that "may contain very high concentrations of CBD that may be derived from varieties of the hemp plant that have been selected specifically for their high CBD content."
FDA is asking manufacturers, the trades, and other stakeholders to submit information on processes for deriving full and broad hemp extracts; and on how those extracts' contents compare to CBD isolates. FDA takes the view current product characteristics "vary widely," but it appears that full and broad generally are used to indicate that a product doesn't include a CBD isolate and contains other hemp extracts. FDA is "encouraging, facilitating and initiating more research on CBD" and "providing venues for industry and researchers to share new data with the agency."
Though thousands of SKUs of CBD-containing products are available in brick-and-mortar retail as well as via e-commerce, there has been little by way of published clinical data on its use in non-drug products until after the 2014 Farm Bill lifted some restrictions on hemp research. However, hemp remained a controlled substance until Congress passed the 2018 farm bill, which de-scheduled hemp—defined as cannabis or any part of the cannabis plant containing no more than 0.3% concentration, on a dry weight basis, of THC—while sustaining the FDA's oversight of its use in products subject to its regulation.
Now, FDA is re-opening its docket  (FDA-2019-N-1482) for comment on regulating CBD's use in products other than drugs, and it appears to be providing a process for innovators who share safety data to maintain data confidentiality. Specifically:
FDA is providing a public and transparent way for stakeholders to provide new and emerging information to the Agency in real time. Shortly, FDA will re-open the public docket established for its May 2019 public hearing. FDA has decided to extend the comment period indefinitely to allow the public to comment and to share relevant data with the Agency.
The docket will also include a mechanism for stakeholders to submit data or information they believe should be confidential. [On a side note, I continue to hope FDA will move forward with adopting a modified Master File framework for NDINs, a concept I first proposed in comments regarding the original New Dietary Ingredient Draft Guidance.]
FDA intends to generate its own new data. FDA's Office of the Chief Scientist awarded a grant to the FDA's National Center for Toxicological Research to conduct a study to better understand the effects of CBD exposure during pregnancy. Also, FDA initiated a research study in partnership with the University of Mississippi to evaluate the levels of CBD and THC in a sample of cosmetic products to assess sensitization of THC and CBD topically, and dermal penetration.
FDA seeks reliable and high-quality data. This includes data on, among other things: the sedative effects of CBD; the impacts of long-term sustained or cumulative exposure to CBD; transdermal penetration and pharmacokinetics of CBD; the effect of different routes of CBD administration (e.g., oral, topical, inhaled) on its safety profile; the safety of CBD for use in pets and food-producing animals; and the processes by which "full spectrum" and "broad spectrum" hemp extracts are derived, what the content of such extracts is, and how these products may compare to CBD isolate products.
Understanding potential risks
FDA recently updated the public on concerns about potential harm from CBD products, including potential liver injury, interactions with other drugs and male reproductive toxicity, and side effects such as drowsiness. The agency said there is still much it does not know about other potential risks. For example, other than the approved prescription drug, FDA knows little about the potential effects of sustained and/or cumulative use of CBD, co-administration with other medicines, or the risks to vulnerable populations like children, pregnant and lactating women, the elderly, unborn children and certain animal populations. This does not mean FDA knows CBD is unsafe to these populations or under these circumstances. Given gaps in the agency's current knowledge, and the known risks that have been identified, FDA is not at present able to conclude that unapproved CBD products are safe for use.
The agency is evaluating issuance of a risk-based enforcement policy that would provide greater transparency and clarity regarding factors it would use in prioritizing enforcement decisions. Any enforcement policy would need to further the goals of protecting the public and providing more clarity to industry and the public regarding the FDA's enforcement priorities while the Agency takes potential steps to establish a clear regulatory pathway.
See also a March 5 public statement Commissioner Hahn issued.
How the CBD Association assesses five issues before FDA, Congress and industry
1. Can FDA and the Trump Administration define an acceptable regulatory pathway for use of CBD in non-drug products that would not impede its further development as a pharmaceutical? As the FDA considers "potential new pathways for CBD products to be marketed, FDA is aware of the need to ensure adequate incentives remain to encourage further clinical study." As the Commissioner stated, "If the widespread availability of consumer CBD products were to significantly discourage clinical research, our knowledge of CBD's potential medical uses could be stunted."
If FDA decides to pursue a multi-year notice and comment approach (e.g., rulemaking), what will happen to existing products? One suggestion: FDA might replicate the approach taken by UK's Food Standards Agency which is requiring brand owners having CBD products in the market to submit safety data as part of Novel Food applications by May 2021 or risk products being removed from the market.
2. Will FDA seek to preclude use of CBD isolate in non-drug products as was used in the development of the GW Pharmaceuticals drug? Some legal scholars believe this could happen, as FDA's March 5 report only noted plans to further evaluate whether full and broad-spectrum hemp extracts should be lawful for use in non-drug products.
3. Are consumers at risk given the proliferation of products in the marketplace containing cannabinoids? What signals, if any, has FDA identified from serious adverse event reports (SAERs) that have been received from poison control centers, healthcare professionals or consumers temporally involving dietary supplements containing CBD? In his March 5 report to Congress, why did Hahn not discuss the need to establish safe per serving and daily exposure limits?
4. Should FDA and/or state departments of health conduct analyses of products in the marketplace for pesticides, heavy metals and other contaminants? Testimony at the FDA's May 31st hearing suggested serious quality control issues for some products, including the presence of contaminants, variance as to THC levels, and/or use of synthetic CBD. This is where your CBD Association comes in: we offer members an exclusive global testing verification program to test finished products for THC levels, as well as for heavy metals, pesticide residue and contaminants.
5. Potential for Congress action (or Gridlock). Several associations are supporting H.R.5587, bi-partisan legislation sponsored by Minnesota Democrat Collin Peterson who chairs the House Agriculture Committee. That bill would direct FDA to: (1) include hemp-derived CBD in the definition of a dietary supplement (note: conventional foods are not mentioned); (2) create an exception for CBD to a "prohibited act" in Section 301(ll) of the Federal Food, Drug & Cosmetic Act (FDCA), which essentially bars the introduction of a food first studied as a drug; and (3) require the Agriculture Secretary, "in consultation with other relevant federal and state agencies," to "complete a study on the market and regulatory barriers for producers operating under the domestic hemp production program specified" in USDA regulations.
At least one association prefers setting safety thresholds first. Since conventional foods/beverages are excluded from the Peterson bill, lobbyists for those stakeholders may oppose the measure which is being supported by some supplement companies and their associations. As we are in an election year when only 'must pass' measures see the Congressional light of day, in this situation given stakeholders on two different sides, passage would seem problematic. 
Subscribe and receive the latest insights on the healthy food and beverage industry.
Join 47,000+ members. Yes, it's completely free.
You May Also Like
---