Cardax Defends Astaxanthin Supplement Launching in GNC Stores Nationwide
Cardax Defends Astaxanthin Supplement Launching in GNC Stores Nationwide
As the Honolulu-based company seeks to gain a foothold in the mainland United States through a mutual exclusivity agreement with GNC, Cardax also must defend itself against claims that it cut regulatory corners in taking its synthetic astaxanthin product to market.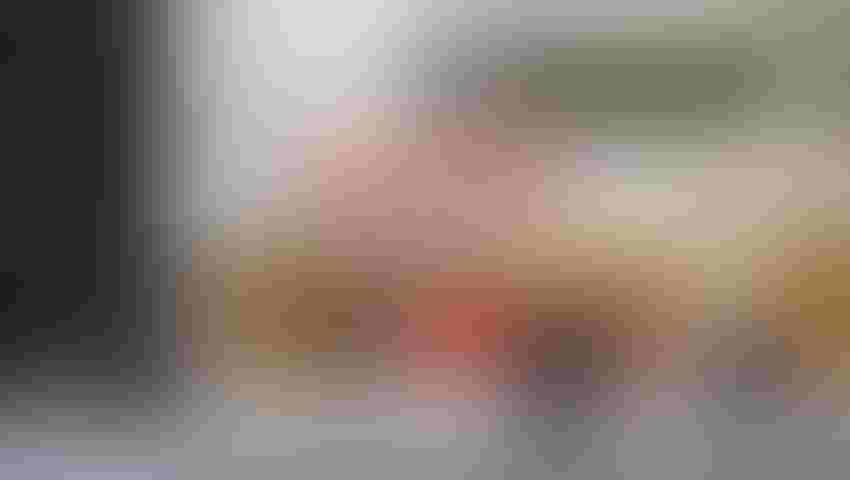 Cardax Inc. (OTCQB: CDXI) on Thursday announced its astaxanthin dietary supplement is available at more than 3,000 corporate stores across the United States operated by GNC Holdings Inc., the specialty retailer.
The development is a key one in Cardax's strategy to market ZanthoSyn, a synthetic astaxanthin supplement. The Honolulu-based company said astaxanthin supports cardiovascular health, joint health and longevity, among providing other benefits.
But as it seeks to gain a foothold in the mainland United States through a mutual exclusivity agreement with GNC, Cardax also must defend itself against claims that it cut regulatory corners in taking its synthetic astaxanthin product to market.
Last month, a trade association filed a citizen petition with FDA, requesting a determination that Cardax's supplement is adulterated and misbranded.
The petition was filed by the Natural Algae Astaxanthin Association (NAXA), a nonprofit trade association representing a handful of growers, marketers and manufacturers of natural algae astaxanthin derived from Haematococcus pluvialis.
FDA typically has 180 days to respond to a citizen petition. However, the agency also may provide a tentative response as to why it cannot reach a decision within 180 days, including because it's focused on other priorities.
Corinne Newhart, an FDA spokeswoman, said the agency will respond directly to the petitioner.
Trade Group Files Citizen Petition
According to the petition, ZanthoSyn doesn't meet the definition of a dietary ingredient, and even if it does, the product is adulterated because it's a new dietary ingredient (NDI) subject to a notification (NDIN) to FDA. Ashish Talati, a Chicago-based lawyer who filed the petition on NAXA's behalf, further alleged Cardax has made several unlawful disease claims, causing the product to be a new unapproved drug.
What's more, Talati contested statements that ZanthoSyn is "identical" to naturally derived astaxanthin. For instance, he said the product had a vastly different chemical composition than astaxanthin derived from Haematococcus pluvialis.
Additionally, Cardax's reliance on a self-affirmed GRAS (generally recognized as safe) determination by another company (DSM) concerning its specific astaxanthin product (sold as AstaSana) is inadequate, Talati declared in the petition, explaining, in part, that such determinations are specific to a manufacturer and ingredient.
"Further, it is unknown whether DSM and Cardax are using the same synthetic astaxanthin, and therefore DSM's data is likely not capable of extrapolation to the synthetic astaxanthin in ZanthoSyn," Talati, of the law firm Amin Talati Upadhye LLP, wrote in the petition. "Moreover, because it is a self-GRAS assessment, the dossier is not publically available, and therefore it is doubtful that Cardax has been able to meaningfully review DSM's assessment in order to confirm the sufficiency of the safety data and the applicability to its ingredient."
Scott Steinford, president of NAXA, said the founders and members of his trade group have followed federal regulations by, for example, providing NDINs to FDA. In a phone interview, he said Cardax should provide the same level of regulatory compliance.
Cardax Denies Allegations
David Watumull, CEO of Cardax, described the allegations in NAXA's petition as "simply false" and a "transparent competitive ploy to try to create confusion in the marketplace."
"They make an allegation that we do not have GRAS; we do," he said in a phone interview this week. "They make an allegation that we don't have safety studies. We do. They make an allegation that we need an NDI. We do not."
Watumull also said Cardax isn't comparing ZanthoSyn to natural algae astaxanthin derived from Haematococcus pluvialis.
"Nature-identical does not mean the same as microalgae," he said, explaining astaxanthin is also found in salmon and shrimp.
The astaxanthin in Cardax's supplement, Watumull said, "is identical to what's found in salmon and shrimp. It does not have to be identical to what's found in microalgae to be nature-identical."
Responding to the petition's allegations of disease claims, Watumull said there are specific FDA regulations on how to use an anti-inflammatory statement as part of an allowable structure/function claim.
"ZanthoSyn's 'anti-inflammatory' structure/function claims are fully compliant with FDA regulations," the company asserted this week in a press release, responding to the allegations in the citizen petition.
Among Cardax's other observations: The astaxanthin in its product is AstaSana, a synthetic ingredient manufactured by DSM Nutritional Products subject to a self-GRAS assessment in 2015.
The citizen petition suggests NAXA likely wasn't aware of that fact. Before filing the petition with FDA, the trade association requested information from Cardax, but its certified letter was ignored, Steinford said.
Representatives for DSM did not immediately respond to requests for comment.
Laura Brophy, a spokeswoman for GNC, said in an emailed statement Cardax warranted to the retailer "that its product is in full compliance with FDA regulations and all other applicable laws." She declined further comment, noting the citizen petition involved "a dispute between competitors."
According to Watumull, Cardax consulted with EAS Consulting Group LLC on the various regulations—including safety assessments—before taking its product to market.
"We have long had FDA consultants who have been advising us who worked at the FDA," he said. "And our whole regulatory path was laid out in extensive consultation with them."
'Bioavailability' Statements Contested
The feud between NAXA and Cardax is broader than whether Cardax satisfied its safety-related regulatory obligations and made prohibited disease claims. Steinford expressed concerns with purported statements that ZanthoSyn is not only equivalent, but also superior to natural astaxanthin.
"They claim their safety and efficacy is based on the equivalence of the product, yet they provide … information in the same paragraph that they're superior in bioavailability and benefit," Steinford said. "You can't have it both ways."
Wrote Talati in NAXA's petition: "First and foremost, absorption and efficacy are not the same thing, and any bioavailability study Cardax purports to have is insufficient to support any general or comparative efficacy claims. Additionally, Cardax has no clinical efficacy testing on its synthetic astaxanthin to support any general efficacy claims, so it is even more unclear how it can support a superior efficacy claim as compared to naturally derived astaxanthin."
Last year, in a press release announcing the launch of ZanthoSyn, Cardax noted: "In a head-to-head human study against a leading microalgal astaxanthin dietary supplement, ZanthoSyn provided 2.85 times more absorption (p =0.013)—defined as the total amount of astaxanthin measured in the bloodstream over a 24-hour period following a single 24 mg dose. This means that two 12 mg capsules of ZanthoSyn deliver nearly the same amount of astaxanthin to the blood stream as six 12 mg capsules of microalgal astaxanthin."
Arun Nair, CEO of AstaReal Inc., the U.S. operations of a subsidiary of Fuji Chemical Industries Co. Ltd., said he supports NAXA's petition. AstaReal manufactures astaxanthin, and its parent company was a founding member of NAXA.
He expressed skepticism over the accuracy of Cardax's claims, including its statements related to the bioavailability of ZanthoSyn and claims that the product is supported by more than 1,500 peer-reviewed papers and 50 proof-of-concept human clinical studies.
Natural astaxanthin is backed by the above studies, not AstaSana, the ingredient in ZanthoSyn, he said.
"The vast majority of the research … that's been done on astaxanthin—both safety and efficacy—has been done with astaxanthin derived from Haematococcus pluvialis," Steinford noted.
Nair said he is not aware of a single human clinical study assessing synthetic astaxanthin. By contrast, he said Fuji/AstaReal has done more than 60 human clinical studies of natural astaxanthin covering more than 1,500 individuals. Nair maintained the studies have established the efficacy of natural astaxanthin, such as its ability to promote eye and brain health. He also shared with a reporter a document from AstaReal, which summarized the safety of the ingredient based on human studies and referenced a successful GRAS notification to FDA in 2010.
Nair acknowledged synthetic analogs of natural substances are often sold in dietary supplements. He suggested the natural astaxanthin industry would not have a problem with ZanthoSyn if Cardax was playing by the same rules as his company and others.
"They are taking shortcuts to bring this to market, and that is what we are against," he concluded in a phone interview.
NAXA Denies Financial Motivation
To date, Cardax's sales have been relatively modest, but there appears to be immense upside thanks to the nationwide launch of ZanthoSyn at GNC stores across the United States. The company reported third-quarter revenues of roughly US$322,000 from ZanthoSyn. That's up from around $66,000 in the second quarter.
In addition to ZanthoSyn being available at more than 3,000 GNC corporate stores, GNC's roughly 1,100 franchise stores have the option to stock the product as well. Cardax also plans to drive sales nationally through outreach to physicians, modeled after its program in Hawaii.
"NAXA has been trying to undermine us in the marketplace because our product is doing great at GNC here, and I think they're worried," Watumull said in the recent interview.
Steinford, however, denied NAXA's citizen petition to FDA is motivated by financial concerns for his members.
"This is not about a financial play, and we are not trying to say that Cardax shouldn't be on the market," he said. "We're simply saying that there are certain regulations and requirements that we all should uphold based on FDA guidelines and an expectation from our consumers."
Subscribe and receive the latest insights on the healthy food and beverage industry.
Join 47,000+ members. Yes, it's completely free.
You May Also Like
---