Budget amendment failure not the last chance for supplement HSA/FSA eligibility
Budget amendment failure not the last chance for supplement HSA/FSA eligibility
The proposed budget amendment from GOP Sens. Mike Lee and Tim Scott seeking eligibility for dietary supplements in HSAs/FSAs was among hundreds not included the final 2021 budget resolution passed by the Senate.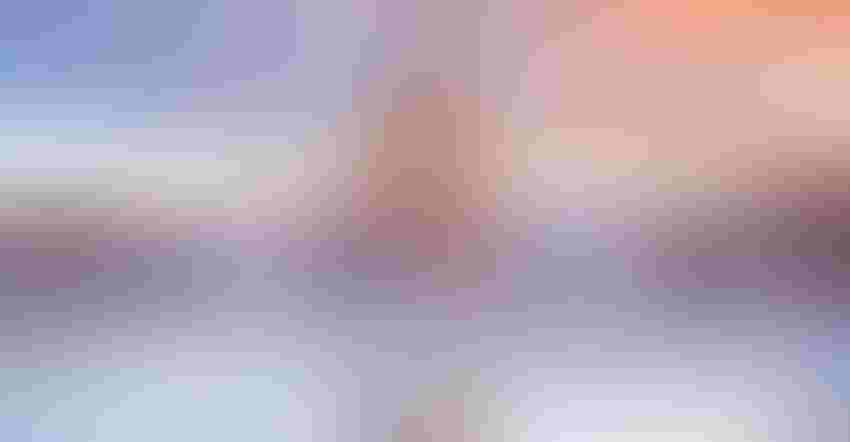 An amendment to add dietary supplements as a qualified expense for health savings accounts (HSAs) was not included in the 2021 budget resolution (S.Con.Res.5) approved narrowly by the Senate on Feb. 5, but the quest for eligibility is not over.
Proposed by Republican Sens. Mike Lee (Utah) and Tim Scott (South Carolina), the amendment (S.A.252) was an opportunity to fast-track this issue amid a special budget reconciliation process that saw an overnight flurry of amendment proposals and votes ("vote-a-rama") leading to the passage of the entire budget resolution just after 5:30 Friday morning.
The amendment mirrored stand-alone legislation (S. 4463, 116th Congress) introduced by Sen. Kevin Cramer (R-North Dakota) in August 2020 that went nowhere during the standstill ahead of the tumultuous presidential election.
Supplements denied shortcut to eligibility
The budget reconciliation process is a method used by the majority to bypass the minority's intent to filibuster, thereby speeding up the passage of a budget resolution. As part of this process, following a mandated 50 hours of debate on the resolution, senators can propose an unlimited number of "budget-neutral" amendments—the Senate parliamentarian will only allow amendments that don't increase spending. Some of the amendments get a roll-call vote, with a simple majority needed for an amendment to be "agreed to" and attached to the overall budget resolution. Ties mean "rejected."
In the Senate's reconciliation process, initiated by an evening vote on Tuesday, Feb. 2, a whopping 889 amendments were filed, each getting only a minute of debate. Lee introduced 37 amendments either alone or in conjunction with Scott, with only three getting a vote. The only one "agreed to" (S.A.253, 54-47 vote) would establish a "reserve fund" for the expansion of the HSA program.
"The reserve fund for HSA expansion provided in [SA] 253 could include allowing for dietary and nutritional supplements with HSA funds, but it is not limited to only that type of reform," explained Michael Connolly, Lee's deputy chief of staff. "It could also include allowing any or more health insurance plans to be considered HSA-eligible and increasing maximum HSA contribution limits."
This expansion would only happen if other legislation is enacted. Thus, this amendment wouldn't change much on its own, if it survives the final budget bill drafting after the House passes a matching resolution—even when "agreed to" by a majority vote, these amendments are not binding and may not end up in the final budget passed by Congress.
Lee's amendment (SA.252), which directly called for dietary supplement HSA eligibility, supported by Scott, did not garner a vote during the overnight vote-a-rama session.
In a floor speech on the amendment, Lee argued HSAs do not undermine government health care systems, but offer American families a private option to make some of their own health care decisions. "If they would like to spend more on nutritional supplements, they should be able to do so; if they'd like to spend more on preventative care, they should be able to do that," he reasoned. "HSAs gives them the answer, and one of my amendments would expand their opportunities."
But he and other supporters of this expansion of dietary supplement access under tax and assistance programs will have to try other avenues, such as stand-alone bills introduced on the floor.
Supplement industry's quest for HSA eligibility persists
The push to make dietary supplements eligible items for purchase using HSAs and flexible spending accounts (FSAs) dates back more than a decade to the repeat efforts of former Sen. Orrin Hatch (Utah), from his 2008 bill (S.3626, 110th Congress) to his final Health Savings Act proposal in 2017 (S. 403, 115th Congress).
Unable to take advantage of this most recent shortcut to approval, the effort to expand access to dietary supplements via these tax-advantaged accounts—as well as family-assistance programs such as SNAP (Supplemental Nutrition Assistance Program) and WIC (Special Supplemental Nutrition Program for Women, Infants, and Children)—will continue, assured the Natural Products Association (NPA).
"We very much appreciate the leadership of Sens. Lee, Cramer and Scott in this critical area. A proposal such as this one ensures all Americans—including our most vulnerable—have equal access to supplements," said Daniel Fabricant, Ph.D., president and CEO of NPA. "Expanding access to supplements benefits everyone, not only as we turn the corner in this pandemic, but also in the long run. We urge our members to contact their elected officials and let them know how important this common-sense change is to the health of millions of Americans."
NPA's ongoing grassroots effort for this legislative issue included a quick call to action during the reconciliation process, allowing advocates to easily send senators messages urging support for the Lee/Scott amendment. 
Subscribe and receive the latest insights on the healthy food and beverage industry.
Join 47,000+ members. Yes, it's completely free.
You May Also Like
---