Botanical ingredient adulteration: Truth or consequences
Botanical ingredient adulteration: Truth or consequences
CEOs: What you don't know is a liability.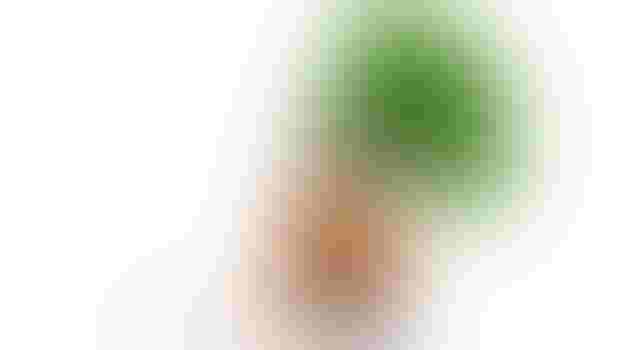 The implementation of dietary supplement GMPs (good manufacturing practices) is relatively old news with compliance requirements that should not be a surprise to anyone. However, the publication of FDA form 483s, warning letters and numerous public assertions by FDA officials who say that as much of 70% of the industry is out of compliance, suggests much of the industry does not have a clue or simply does not care. Numerous reports over the yearsactually decadeshave revealed a significant occurrence of botanical ingredient adulterations that include some of our most precious ingredients such as St. Johns wort, goldenseal, saw palmetto oil, and extracts of Ginkgo biloba and bilberry to name only a very few. Beyond the consequence of delivering substandard products to customers who rely on them is the basic liability companies incur by not sufficiently allocating the resources needed to become GMP compliant. Following is an articulation of some of these problems and a presentation of solutions.
Who is responsible for GMP compliance?
The ultimate responsibility for assuring GMP compliance is with the label owner.
There appears to be a lack of clarity among many within the dietary supplement industry of who is responsible for meeting GMP requirements. Many own label distributors" have their product(s) manufactured out of house and so believe the contract manufacturer has the responsibility; this is not the case. The GMPs clearly spell out: it is the primary marketer of the product that bears the ultimate responsibility for everything that goes into the product and every label that is attached. It is the product originator that is responsible for developing the specifications for each ingredient, the composition of the formula, for determining that appropriate identity specifications have been met, and for assuring the accuracy of any analytical results. In other words, if it is your company name on the bottle, it is you who bears 100 percent of the responsibility for making sure it is a GMP-compliant product.
Intentional and unintentional adulterations
Every industry has a subset of businesses that will willfully and consciously cut corners or procure sub-standard materials to turn a buck. One example was of a kava extract that sent more than 100 young adults to the emergency room after a New Years Eve party. In that case, the manufacturer purposely substituted an agricultural chemical for kava extract, which was either in short demand or too high priced at the time. Intentional spiking of ginkgo, bilberry and saw palmetto extracts, or selling coptis (inappropriately calling it Chinese goldenseal") as goldenseal" are other examples of intentional adulterations. However, giving industry the benefit of the doubt, there is a high likelihood that the majority of adulterations are unintentional, especially when purchasing botanical extracts. Many QC technicians, whether among manufacturers or in contract laboratories, who remain in the lab or are not exposed to industry events or publications that discuss issues of adulterations are completely unaware such adulteration occurs. These analysts are simply asked whether the ginkgo extract has 24 percent flavonol glycosides or that the goldenseal" has beberine. They may not know of the common spiking of sub-standard ginkgo extract with pure rutin or quercetin; or that several other plants, such as Chinese coptis, also contain beberine. Many of these QC analysts are chemists or biology majors right out of college.
Appropriate specifications: The key to GMP compliance
The heart and soul of every GMP-compliant product are GMP-compliant ingredients. The preamble to the final GMPs specifically stated:
Quality means that the dietary supplement consistently meets the established specifications for identity, purity, strength and composition and limits on contaminates and has been manufactured, packaged, labeled and held under conditions to prevent adulteration."
There is also a common saying in the herbal world: garbage ingarbage out. It is virtually impossible to make a good quality product with poor quality materials. GMPs require for there to be a specification developed and test(s) performed to assure the identity, purity, strength and composition of a dietary ingredient in a scientifically valid manner. Whomever markets a product under their own label name has the responsibility for ensuring appropriate specifications have been developed, appropriate tests have been performed and appropriate results were obtained.
Common herbal adulterations
Both intentional and unintentional adulterations have occurred since at least the first century and likely beyond. Unintentional adulterations occur either due to botanical ingredients sharing the same common name, such as snakeroot (Echinacea spp., Parthenium integrifolium, Actaea racemosa, Aristolochia serpentaria) or mistakes occurring in the chain of custody. Intentional adulterations predominantly occur when there is an economic motivation to do so.
Reducing the occurrence of adulterations
There are several steps you can take.
Set appropriate specifications that are appropriate for the ingredient

Be aware of the potential for adulterants of your ingredients

Have properly trained personnel (ASP, UMiss, UIC, MOBOT, Tai Sophia, Bastyr) botanists, pharmacognosists, natural product chemists, herbalists, etc.

Allocate appropriate resources to QC

Do not abrocate responsibility of QC compliance to others
Mark Blumenthal is executive director of the American Botanical Council. Roy Upton is executive director of American Herbal Pharmacopeia.
Subscribe and receive the latest insights on the healthy food and beverage industry.
Join 47,000+ members. Yes, it's completely free.
You May Also Like
---