Blue Bell Slashes Workforce in Wake of Listeriosis Outbreak
Blue Bell Slashes Workforce in Wake of Listeriosis Outbreak
The company said the job cuts are necessary as a result of the "extended timeline" in resuming operations and limited "supply and distribution."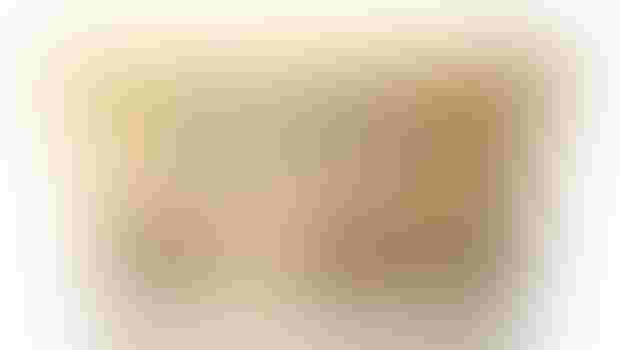 Blue Bell Creameries is suffering the far-ranging consequences of a deadly outbreak of foodborne illness that is tied to its products.
Last week, the company announced a 37 percent reduction in its 3,900-member workforce. The company also said it was putting another 400 employees on furlough as part of cost-cutting measures that will include reductions in pay.
Blue Bell recently revealed delays in resuming operations as it seeks to implement more rigorous food-safety measures in the wake of a fatal outbreak of listeriosis. The job cuts are necessary as a result of the "extended timeline" in resuming operations and limited "supply and distribution" for what the company described as "some time to come."
Blue Bell said around 750 full-time and 700 part-time employees are getting pink slips. Another group of employees "who are essential to ongoing operations and cleaning and repair efforts will continue to work" but endure a pay cut, according to the company. Blue Bell said a third group of employees will receive "a substantial portion of their current pay" and are expected to return to their jobs as the ice cream maker resumes production.
"The agonizing decision to lay off hundreds of our great workers and reduce hours and pay for others was the most difficult one I have had to make in my time as Blue Bell's CEO and President," Paul Kruse said. "At Blue Bell, our employees are part of our family, and we did everything we could to keep people on our payroll for as long as possible. At the same time, we have an obligation to do what is necessary to bring Blue Bell back and ensure its viability in the future."
The company can't say when it will resume ice cream production.
A listeriosis outbreak traced to Blue Bell has been tied to 10 people who have been hospitalized, including three deaths in Kansas, the federal Centers for Disease Control and Prevention (CDC) has reported. Pregnant women and newborns, adults who are at least 65 years old and people who suffer from weakened immune systems are particularly vulnerable to listeriosis, a life-threatening infection, according to the disease prevention agency.
Documents that were recently made public reveal Blue Bell was aware as far back as 2013 that the bacteria Listeria had been detected in one of its plants. Blue Bell has closed its production plants in Brenham, Texas, Broken Arrow, Oklahoma and Sylacauga, Alabama. Among other measures, the plants are making repairs, cleaning and sanitizing equipment, and eliminating potential contamination pathways.
Subscribe and receive the latest insights on the healthy food and beverage industry.
Join 47,000+ members. Yes, it's completely free.
You May Also Like
---