Bill to limit certain dietary supplement sales to minors resurfaces in Massachusetts
Bill to limit certain dietary supplement sales to minors resurfaces in Massachusetts
State Rep. Kay Kahn refiled her earlier bill aimed at forcing retailers to put diet and sports products behind lock and key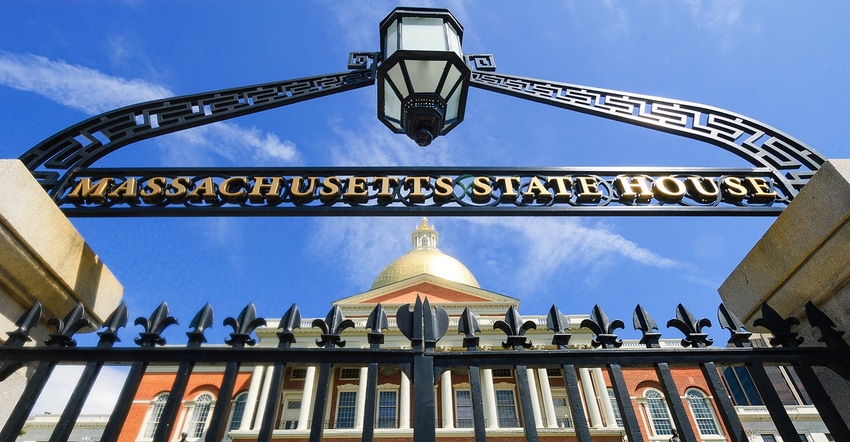 Massachusetts Rep. Kay Kahn, a Democrat from the Boston suburb of Newton, refiled a bill in January that would restrict sales of certain weight loss and muscle building dietary supplements to minors, requiring retailers to post dire warnings of potential injuries and even death, as well as placing these supplements behind the counter.
Introduced in the Democrat-controlled House last week, the new bill (H.D. 2883) is unchanged from bill H.1195, which Kahn introduced in the 2017-2018 legislative session.
It would require retailers to limit access of weight loss and muscle building supplements to any consumer under the age of 18, essentially putting the products under lock and key and permitting access by store manager only.
The bill also proposes a requirement that retailers of such supplements post a warning on the counter "that certain over-the-counter diet pills, or dietary supplements for weight loss or muscle building are known to cause gastrointestinal impairment tachycardia, hypertension, myocardial infarction, stroke, severe liver injury sometimes requiring transplant or leading to death, organ failure, other serious injury, and death."
The state's Department of Public health would determine the exact warning language and partner with FDA and key stakeholders, including the eating disorder community, to determine which weight and muscle products would be restricted for sale.
Dan Fabricant, Ph.D., CEO and president of the Natural Products Association (NPA) noted whey and other proteins are muscle building, while vitamin D is a hormone regulator, a category broadly included in the bill.
"I don't know why the eating disorder community is weighing in," he said in an interview. "The whole thing is just bananas." He added putting food behind the counter (i.e. restricting access) is unprecedented. "You can't do that."
Fabricant said NPA leaders were in Massachusetts recently and had an opportunity to ask Kahn's office about the science behind the bill. 
"We talked to her chief of staff about what data this is based on, and they didn't have any," Fabricant reported. "They don't have any data, they have nothing. They have a feeling. That's nice, but this is law, and it's going to take a little more than just how people are feeling."
The bill proposes a fine of no more than US$2,000, but it also mandates, "Any violation of this section shall constitute an unfair method of competition or an unfair or deceptive act or practice pursuant to Chapter 93."
Chapter 93 of the state's General Law declares such unfair competition and deceptive acts as unlawful and allows for a lawsuit filed by a person (Section 9) or business competitors (Chapter 11). This is similar to competitor lawsuits under the federal Lanham Act, which deals with trademarks and false advertising.
The potential for retailers to face legal action worried Fabricant.
"This has so many unintended consequences, it's tough to put a limit on all the things [that] can go wrong if this were actually to become law," he said.
While two prior versions of this bill failed, Kahn garnered at least 17 co-sponsors to H.1195 last year before the chamber's Joint Committee on Public Health effectively killed its chances of progress in that legislative session.
"It had some support," acknowledged Fabricant, who expressed concern such a law would unnecessarily punish retailers. "These products are available on the internet, but nothing in this bill addresses internet sales; it's not well-thought out."
The Massachusetts Legislature is in session now, and Fabricant fears Kahn will target the budget to give life to her bill.
"Everything moves with the budget. If she can get this tied to the budget in the House, it certainly becomes more of a reality," he advised. "We want to do everything we can to try to nix it sooner versus later."
NPA has set up a page under the grassroots section of its website to help industry members reach out to Kahn about this bill.  
Kahn's office did not immediately respond to INSIDER's request for comment.
Subscribe and receive the latest insights on the healthy food and beverage industry.
Join 47,000+ members. Yes, it's completely free.
You May Also Like
---