Big Apple Votes to Require Sodium Warning at Chain Restaurants
Big Apple Votes to Require Sodium Warning at Chain Restaurants
New York City has been on the frontlines in the fight to combat obesity, cardiovascular disease and other ailments that may be caused by unhealthy foods.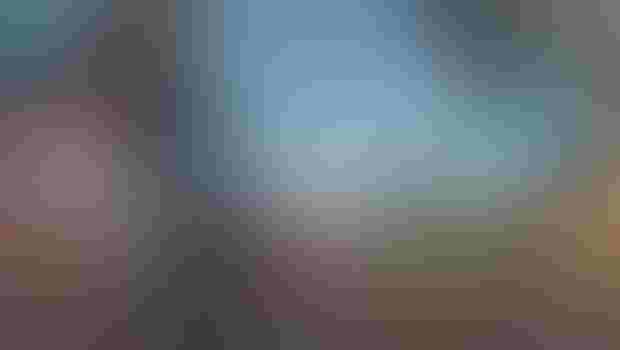 The New York City Board of Health on Wednesday approved a measure to require that restaurants with at least 15 locations nationwide provide a warning label on menus identifying foods that contain high levels of sodium.
The move—reportedly the first of its kind in the nation—is intended to curb Americans' tendency to overindulge on sodium, combat cardiovascular disease, the leading cause of death in the Big Apple, and contribute to Mayor Bill de Blasio's goal to reduce premature mortality by 25 percent by 2040.
Under a measure that is set to take effect Dec. 1, covered establishments would need to provide warnings if food or a combo meal contained at least 2,300 milligrams of sodium, the maximum daily recommended limit.
Americans obtain most of their sodium from processed and restaurant foods, and nine in 10 children eat more sodium than is recommended, according to the federal Centers for Disease Control and Prevention (CDC).
New York City has been on the frontlines in the fight to combat obesity, cardiovascular disease and other ailments that may be caused by unhealthy foods. Michael Bloomberg, the former mayor, moved in 2012 to ban large sugary drinks, but the state courts struck down the measure.
"High sodium intake is dangerous," the health department said in an emailed statement. "It is linked to increased blood pressure and risk of heart disease and stroke. With a simple menu icon and statement to alert restaurant customers which items have exceedingly high sodium, New Yorkers will have easily accessible information that can affect their health."
But with FDA's menu-labeling rules set to take effect next year, the state's restaurant trade association criticized the health department's decision.
"The establishments that fall under these new regulations will be forced to construct costly new menu boards in consecutive years," said Melissa Fleischut, president and CEO of the New York State Restaurant Association, in a statement. "This is just the latest in a long litany of superfluous hoops that restaurants here in New York must jump through. Every one of these cumbersome new laws makes it tougher and tougher for restaurants to find success."
Michael Jacobson, executive director of the Center for Science in the Public Interest (CSPI), expressed hope that the Big Apple's measure would prompt restaurants to lower their sodium levels nationally and encourage health authorities across the United States to require sodium warnings on menus.
"The city's action might even prompt the Food and Drug Administration to come down from its perch on the sidelines and issue its long-awaited voluntary sodium-reduction targets for the industry to consider," he said in a statement. "As artificial trans fat becomes harder to find at restaurants nationwide, and as calorie counts increasingly appear on chain restaurant menus nationwide, it's useful to remember that those now-popular advances started in New York City."
Subscribe and receive the latest insights on the healthy food and beverage industry.
Join 47,000+ members. Yes, it's completely free.
You May Also Like
---