Bayer Placates DOJ, Marketer of Drug-Tainted 'Supplements' Faces Possible Prison Time
Bayer Placates DOJ, Marketer of Drug-Tainted 'Supplements' Faces Possible Prison Time
Bayer has reached an agreement with the U.S. Department of Justice to move ahead with its $66 billion acquisition of Monsanto, a Maryland man who marketed dietary supplements through eBay and his personal website has pleaded guilty to introducing misbranded drugs into interstate commerce with the intent to defraud or mislead, and dietary supplement trade associations weighed in on a study published in the Journal of the American College of Cardiology.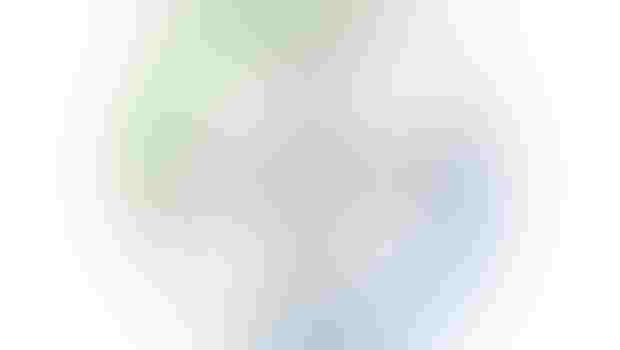 Editor's note: below is a weekly roundup of news of potential interest to the health and nutrition industry.
Bayer Placates DOJ, Moves Closer to Completing Monsanto Acquisition
Bayer AG, a 154-year-old German multinational, pharmaceutical and life sciences company, reached an agreement with the U.S. Department of Justice (DOJ) to move ahead with its US$66 billion proposed acquisition of Monsanto, a publicly traded American multinational agrochemical and agricultural biotechnology giant.
DOJ's antitrust division this week filed a lawsuit in Washington to block the merger, while simultaneously filing a proposed settlement. The agreement includes a proposal to divest or sell assets and businesses worth about $9 billion to BASF SE, a chemical company based in Ludwigshafen, Germany with sales of nearly $18 billion last year.
Without the proposed divestitures, antitrust officials expressed concern the merger would result in higher prices, lower quality and fewer choices across a wide variety of seed and crop protection products.
"The merger also threatened to stifle the innovation in agricultural technologies that has delivered significant benefits to American farmers and consumers," DOJ said in a news release, announcing several divestitures that include:
Bayer businesses that compete with Monsanto, including Bayer's cotton, canola, soybean and vegetable seed businesses, as well as Bayer's Liberty herbicide business, a rival to Monsanto's Roundup herbicide;

Structural divestitures to address fears of competitive harm resulting from the vertical integration of certain Bayer seed treatment businesses with Monsanto's leading seed businesses;

Certain intellectual property and research capabilities, including "pipeline" R&D projects; and

Additional complementary assets to ensure "BASF has the same innovation incentives, capabilities and scale that Bayer would have as an independent competitor including, most notably, Bayer's nascent 'digital agriculture' business."
"Receipt of the DOJ's approval brings us close to our goal of creating a leading company in agriculture," said Bayer CEO Werner Baumann in a press release. "We want to help farmers across the world grow more nutritious food in a more sustainable way."
Bayer has expressed confidence the merger will close by a June 14 deadline, Bloomberg reported. Based on DOJ's conditional approval, Bayer expects Monsanto to be integrated into the company in about two months following the divestitures to BASF.
Previously, authorities in Brazil, China and the European Union gave Bayer the green light to acquire Monsanto. Even before DOJ announced the accord with Bayer, Bayer had announced agreements to sell businesses to BASF so it could placate regulators outside the United States.
Once all outstanding approvals are met, Bayer will become the sole shareholder of Monsanto, an agricultural giant in St. Louis, Missouri that reported a gross profit of $2.97 billion on net sales of $5.02 billion in the second quarter of 2018.
The combination of Bayer and Monsanto doesn't sit well with Friends of the Earth, an environmentalist group. In a statement, Tiffany Finck-Haynes of Friends of the Earth described the deal as a "toxic mega-merger" that "is another Trump administration handout to an industry that's poisoning people and the planet."
She added, "The DOJ's weak divestment requirements will do nothing to stop Bayer-Monsanto from controlling more and more of our food system. This merger will damage the bargaining power of family farmers, prevent farmers from accessing diverse seed varieties, and allow seed prices to rise."
Marketer of 'Supplements' Tainted with Drugs Faces Possible Prison Sentence
A Maryland man who marketed dietary supplements through eBay and his personal website has pleaded guilty to a criminal charge following an FDA investigation that revealed the presence of active pharmaceutical ingredients in certain products.
Jonathan Gonzales, 50, has pleaded guilty to introducing misbranded drugs into interstate commerce with the intent to defraud or mislead, the U.S. Department of Justice announced in a news release.
Gonzales sold his dietary supplements through eBay and the website, www.helptomakelifebetter.com, according to a grand jury indictment against him in the U.S. District Court for the District of Maryland. Gonzales obtained products from sources in China and distributed them to customers from his home, the indictment noted.
The products were marketed for sexual enhancement and weight loss, among other things, according to the indictment.
In 2013, FDA began to investigate Gonzales and discovered some of his products contained sibutramine and/or phenolphthalein, the Justice Department said.
Gonzales advised FDA he would not sell products containing the pharmaceutical ingredients and had informed his distributors in China he would not order any more products from them, according to the news release.
"He asked FDA personnel to contact him if they found any issues with his website," the Justice Department stated. "However, Gonzales continued to market and sell the products he had promised not to sell."
Sibutramine is the active ingredient in Meridia, a prescription drug approved by FDA in 1997 to treat obesity but voluntarily withdrawn from the market at FDA's request after clinical data indicated an increased risk of heart attacks and stroke. Phenolphthalein was an ingredient in certain over-the-counter laxatives until 1999, the year FDA reclassified the drug as not generally recognized as safe and effective.
According to the indictment, Gonzales also distributed products that contained sildenafil, the active ingredient in Viagra, a prescription drug to treat erectile dysfunction; and fluoxetine, the active ingredient in Prozac, a prescription drug to treat depression and other psychiatric disorders.
The indictment alleged the misbranded drugs distributed to customers included Zhen Gongfu, Bum 7, Natural Max, SlimXtreme, Best Slim and La Pepa Negra.
After searching Gonzales' home, federal law enforcement officers found misbranded products that contained sildenafil as well as sibutramine and phenolphthalein. Gonzales was charged with one count of conspiracy and eight counts of introducing misbranded drugs into interstate commerce with intent to defraud or mislead.
He is scheduled to be sentenced on Sept. 10, 2018 before U.S. District Judge Paula Xinis and faces a maximum penalty of three years in prison, the Justice Department said.
Patricia Richmond, a public defender representing Gonzales, did not immediately respond to a request for comment.
Study: Popular Vitamins, Minerals Ineffective for CVD Prevention
A meta-analysis published earlier this week evaluating the effects of various vitamins and minerals on cardiovascular disease (CVD) prevention and treatment concluded "evidence for the benefit of any supplement across all dietary backgrounds (including deficiency and sufficiency) was not demonstrated."
For the study, published in the Journal of the American College of Cardiology, researchers conducted a systematic review and meta-analysis of existing systematic reviews, meta-analyses and single randomized controlled trials (RCTs) published between January 2012 and October 2017—a total of 179 studies.
Results showed "moderate- or low-quality" evidence for preventative benefits of folic acid on CVD, and for folic acid and B vitamins for stroke, but "no effect" for multivitamins, vitamins C and D, beta-carotene, calcium or selenium on CVD prevention. Increased risk was observed for antioxidant mixtures and niacin (when taken with a statin) for all-cause mortality.
"These data highlight the lack of effect of popular supplements on CVD and all-cause mortality but demonstrate potential benefits of folic acid supplementation for stroke," study authors wrote.
The study reported folic acid reduced stroke risks in 2 out of 7 RCTs, while B-complex vitamins reduced stroke risk in 9 out of 12 studies in the meta-analysis of 12 RCTs.
In response to the study, Duffy MacKay, senior vice president of scientific and regulatory affairs with the Council for Responsible Nutrition (CRN), applauded the findings supporting vitamin B-complex and folic acid in reducing stroke risk.
"Stroke is one of the leading killers in America, and thus we should feel nothing but enthusiasm for this new review which presents significant promise for advancements in the risk reduction of cardiovascular disease," he said in a statement.
However, several nutrients criticized in the study are not intended to support heart health, he contended.
"The multivitamin as well as vitamins D and C are equally beneficial for overall health and wellness," he said. "They are not intended for cardiovascular disease prevention, so we shouldn't expect the data to demonstrate otherwise."
Responding to the study, the Natural Products Association (NPA) underscored the importance of supplements for the 80 percent of Americans who don't receive the daily recommended nutrients from their diet alone.
"While there is no magic pill just as there is no one single food providing all of your daily needs, supplementing your diet with nutritional supplements can benefit your healthy lifestyle," Daniel Fabricant, Ph.D., president and CEO of NPA, said in a statement. "[FDA] has supported the use of calcium and vitamin D to help with osteoporosis, the use of folic acid supplements in pregnant women to reduce the risk of neural tube defects and fatty acid fish oils to reduce the risk of coronary heart disease."
Reporting by Ginger Schlueter, Rachel Adams and Josh Long
Subscribe and receive the latest insights on the healthy food and beverage industry.
Join 47,000+ members. Yes, it's completely free.
You May Also Like
---