Asia Pacific Shaped by Diverse Trends
Asia Pacific Shaped by Diverse Trends
Asia Pacific is witnessing a major shift in how it consumes its food, driven by increasing globalization and growing urbanization. In this Q&A, Natasha D'Costa, research manager, Frost & Sullivan APAC New Zealand, gives an insight into trends across Asia Pacific and how they are shaping eating habits.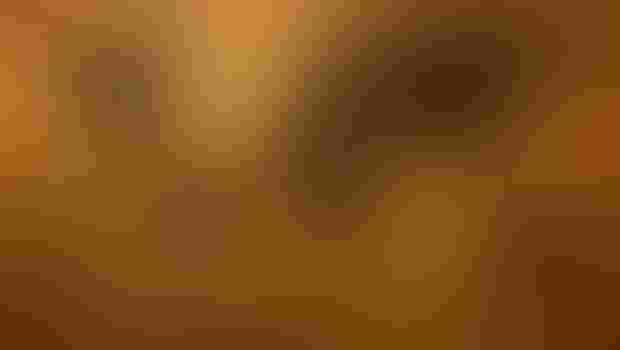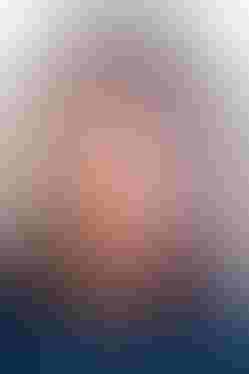 Asia Pacific is a diverse region where different factors are spurring multiple food and drink trends, and driving growth in areas such as convenience, nutrient-enriched products, organics, and ensuring food safety and security. At Vitafoods Asia, the region's flourishing nutraceutical, dietary supplement and functional food and drink industries are put under the spotlight offering manufacturers the chance to tap into current and future trends to ensure products meet customer expectations. Natasha D'Costa, research manager, Frost & Sullivan APAC New Zealand, is presenting in the show's Market Insights Hub on Sept.4. In this Q&A, she gives an insight into trends across Asia Pacific and how they are shaping eating habits.
INSIDER: What are the top trends shaping in Asia-Pacific food markets?
D'Costa: Asia Pacific is witnessing a major shift in how it consumes its food, driven by increasing globalization and growing urbanization. Food security and safety remains the key food concern across all regions studied due to a growing shortage of agricultural land, rising inflation and continued contamination scares. There is increasing interest in organic foods though from a small base—organic food is still a small market due to lack of awareness and high costs restricting uptake. Urbanization and increasing population density in cities is driving a growing focus on urban agriculture due to restricted agricultural land space. People are also becoming increasingly interested in improving their health through food, which is resulting in greater demand for nutraceutical products.
INSIDER: How have these trends affected how Australasians approach their food choices?
D'Costa: These trends have impacted the Australasian market in a number of ways:
· Large young population focused on improving eating habits and consumption of health-based foods in addition to reduction of sugar and calorie-laden foods. These growing health concerns are driving the focus toward nutraceutical products.
· Rising multicultural societies have spurred demand for multinational cuisine driving the growth of the restaurant sector
· Increased urbanization has driven demand for processed food and ready to drink (RTD) products focused on convenience
· Increasing focus on food safety restricting demand for imports and focusing on local production and organic emphasis. Increasing consumer awareness on limiting food wastage via smart purchasing.
INSIDER: What role does food security play in the Asia-Pacific region?
D'Costa: Food security is the focus on the national food policy in over 80 percent of Asian countries. Large areas of the poverty-stricken population and a dependence on imports have driven a growing need for local produce. For example, Singapore imports most of its food requirements, and as such is directly vulnerable to the threat of food shortage as a result of increased global demand (which in turn leads to higher prices). Singapore is also affected by inclement weather conditions and an artificial shortage by market speculators or hoarding by food exporting countries.
The government's sustainability scheme is based on developing food based on:
· Food Security: Research on sustainability in food production, genetic engineering for better fish, drought-resistant crops etc., as well as novel farming methods such as vertical farming or underground farming
· Functional Food: Food and research to improve the nutritional value and quality of food
· Food Safety: Research to ensure safety in food based on toxicology, biofertilizers and biopesticides, and genetic engineering to reduce transmission of human and animal diseases.
INSIDER: What role does food safety play in the Asia-Pacific region?
D'Costa: With growing international food scares, food safety has become a major focus area for the industry. For example, Australia has traditionally been an import dependent country, however, increasing contamination fears such as China's baby milk powder scare and the carbendazamine in orange pulp scare have increased the demand from consumers for local produce. Consumers are willing to pay more for products that have the "made in Australia" label on them, as it provides an indication of food safety as well as the image that it is local and therefore sponsoring local farmers.  This trend is extremely strong in Australia and has driven growth in the fruit juice market. Australia imports over 80 percent of its orange juice as concentrate from Brazil, and a scare over the concentrate containing carbendazime—a carcinogen—caused fruit juice sales to plummet in Australia, while the locally produced juices from fresh oranges market grew.
INSIDER: How has urbanization and affluence changed dietary trends in this region?
D'Costa: Higher per capita incomes, better job prospects and shrinking agricultural economies are driving increased urban migration. South and Southeast Asia in 2012 was home to over 25 percent of the world's billionaires and over 30 percent of the world's high net income individuals (Wealth Report, 2013). India and China lead this brigade accounting for over 55 percent of Asia Pacific's billionaires. Of these individuals over 80 percent live in urban areas. For example, higher per capita disposable income, more women in the workforce, longer travel times and lesser overall family time has led to increasing demand for convenience food in India. Over 1 million Indians who now live away from home don't cook, and this sector is constantly increasing giving rise to a demand for ready-to-eat products. This change in lifestyle has paved the way for a profitable market for convenience food estimated at over USD $900 million in 2012. The overall market for convenience and ready- to-eat-foods is dominated by savories (67 percent) and is expected to grow at 16 to 17 percent compound annual growth rate (CAGR) up to 2015.
Vitafoods Asia is organized by the experienced team from Informa Exhibitions who are behind the well-established, world-leading Vitafoods Europe event. Since its launch in 2011, Vitafoods Asia has shown year-on-year growth and is proving itself as the hub in Asia for nutraceuticals, functional food and drink ingredients, raw materials and dietary supplements. To register for free entry to Vitafoods Asia, visit vitafoodsasia.com/register.
Subscribe and receive the latest insights on the health and nutrition industry.
Join 37,000+ members. Yes, it's completely free.
You May Also Like
---