Analysis: CBD food industry unlikely to placate FDA
Analysis: CBD food industry unlikely to placate FDA
An FDA constituent update and recent warning letters underscore its concerns about CBD in food and beverages, making it unlikely the agency will change its mind soon.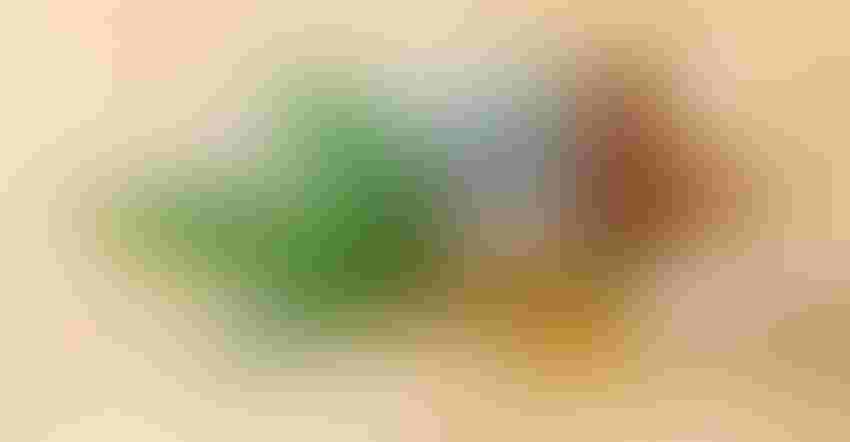 On Nov. 21, FDA announced in a constituent update that it posted warning letters to five companies for illegally selling products containing CBD.
The letters were largely focused on the sale of CBD-containing foods and beverages. "Big deal" might be your reaction since FDA has been firing off warning letters on CBD for nearly a decade, since at least 2015.
But, I'd argue, the constituent update, recent batch of FDA letters and a fresh Q&A between two FDA officials are a big deal. Below are six takeaways.
FDA continues to raise safety-related concerns about CBD in food, highlighting its position that the published, scientific literature fails to demonstrate the ingredient is GRAS (generally recognized as safe). In other words, self-GRAS affirmations haven't convinced U.S. regulators that CBD is safe in food for its intended uses.
"Our review of publicly available data associated with the one FDA-approved CBD drug, as well as our review of published scientific literature, identified potential for liver injury from CBD and potentially harmful interactions with certain drugs," FDA officials wrote in the recent warning letters. "In addition, studies in animals have shown that CBD can interfere with the development and function of testes and sperm, decrease testosterone levels. and impair sexual behavior in males. Therefore, based on our review, the use of CBD in your products does not satisfy the criteria for GRAS status under 21 CFR 170.30."
The warning letters show FDA is more concerned about the safety risks of CBD in food and beverages than in dietary supplements.
FDA raised special concerns that such CBD products as cookies, gummies and hard candies are appealing to children, and the agency said CBD-containing products in such forms as an herbal tea or beverage may be confused with traditional food. FDA also raised concerns that CBD may increase and/or prolong the effects of caffeine.
 

Simply put, the nature of how food is traditionally consumed highlights the potential for overconsumption of CBD in a food or beverage. "[Using] food to administer CBD makes it hard for people to control how much CBD they're taking," FDA officials Douglas Stearn and Kristi Muldoon-Jacobs commented in a Q&A published by FDA. "Consumers eat food for other reasons than to take CBD, and they may end up taking more CBD than they meant to."
 

Consumers don't typically over-indulge—intentionally or unintentionally—on a daily regimen of dietary supplement pills or tablets, whether they are probiotics, vitamin C or a hemp extract. A bag of cookies is another story. "If each chocolate chip cookie has a milligram of CBD in it, it's not inconceivable that someone would eat the whole bag, even if the serving size is two cookies," Natural Products Association (NPA) President and CEO Dan Fabricant said.
 

To be clear, I'm not saying FDA has given its blessing to CBD in dietary supplements. Far from it. It's even objected to new dietary ingredient notifications (NDINs), in part, based on concerns about the sufficiency of the safety evidence provided to the agency.
Firms selling CBD and other cannabinoids—including delta-8 THC products—can no longer count on dodging an FDA warning letter simply by not making claims that their products diagnose, mitigate, treat, cure or prevent a specific disease.
In a Nov. 16 warning letter to 11-11-11 brands regarding the sale of herbal tea products containing CBD, FDA made no mention of disease claims. The focus was on FDA's food additive and GRAS regulations. Another warning letter to Infusionz LLC mentioned products to treat diseases in animals, but it was not the main portion of the letter and was discussed under the heading, "Additionally, we have the following comment." (None of the five companies that received warning letters responded to emails from Natural Products Insider).
 

Rend Al-Mondhiry, an attorney with Amin Talati Wasserman LLP, who advises CBD clients, said, "Disease claims seem to be more of an afterthought in these letters." She added, "Avoiding disease claims for this [CBD food] category is not going to be enough. I think that's another takeaway."
FDA likely has an easier time establishing the illegality of CBD in conventional food than in dietary supplements, perhaps making it a riskier proposition for firms to sell CBD in food and beverages in the U.S. than in dietary supplements labeled as hemp extracts.
In adding CBD to food, firms generally need pre-market approval for a food additive or a basis to conclude CBD is GRAS for use in conventional foods, according to FDA. Again, based on its review of the public, scientific literature, FDA has found no basis to conclude CBD is GRAS.
 

FDA separately has found CBD is precluded from being added to food under section 301(ll) of the Federal Food, Drug & Cosmetic Act (FD&C Act). It is a "prohibited act" under that section "to introduce or deliver for introduction into interstate commerce any food, including animal food, to which has been added a drug approved under section 505 of the FD&C Act or for which substantial clinical investigations have been instituted and for which the existence of such investigations has been made public," according to FDA. The prohibition doesn't apply if CBD was marketed in food before the drug was approved or before the substantial clinical investigations involving CBD had been instituted. 
 

But even if a firm selling CBD in food could show CBD is not precluded under section 301(ll), it still would not satisfy its legal obligations without demonstrating the safety of its ingredient. And in the absence of a food additive petition or GRAS conclusion, "you're not marketing a legal food product," Marc Ullman, a lawyer with Rivkin Radler LLP, who has been advising companies in the natural products industry for decades, said. "It seems a much easier case for FDA if they decide to" take enforcement action against CBD in food than in dietary supplements. But Ullman has been critical of FDA for failing to take action to remove CBD from commerce, such as through a seizure of CBD-containing food. "Either it's dangerous and you should be taking it off the market," he concluded, "or if it's not [dangerous], stop slandering the trade."
 

"If you want to read between the lines, maybe this is FDA's way of saying, 'Hey, foods [are] a no-go,'" Al-Mondhiry said. "Perhaps, it raises some optimism about the potential for dietary supplements." However, the lawyer underscored FDA's vision for a regulatory framework governing CBD in dietary supplements is more stringent than the framework supported by industry.
FDA's constituent update could influence the 2023 work of state legislators and regulators with an interest in, or oversight of, cannabis issues.
According to Al-Mondhiry, around 20 states permit the use of CBD in food, with certain states imposing such provisions as age restrictions, labeling rules and testing requirements. The lawyer said she's interested in how states will react to FDA's concerns and whether it influences them, including states that were considering allowing CBD in food and beverages. And in light of FDA's continuing concerns about CBD in food, will state regulators where CBD is legal impose stricter rules in the coming years, including requirements related to establishing the safety of the ingredient in specific products? 
FDA is extremely unlikely to promulgate CBD food regulations in the near term— absent an explicit directive from Congress.
Statements by FDA officials indicate they want to understand the implications of long-term consumption of CBD in foods. Translation: Without reams of published literature on the topic, which likely will take several years, FDA officials are expected to continue citing gaps in scientific knowledge about the long-term effects of CBD.
 

"We haven't found sufficient information showing how much CBD can be consumed, and for how long, before causing the various types of harm we're concerned about," FDA's Stearn and Muldoon-Jacobs remarked in the Q&A. "For example, to date, we don't know whether regular or long-term CBD consumption could negatively affect fertility."
 

FDA's "plan clearly is to delay, delay, delay on CBD," NPA's Fabricant said. "Really, as a public health agency, they need to get on their horse and ride and figure out a solution."
 

FDA isn't expected to jump on the horse without a shove from lawmakers. Jonathan Miller, general counsel to the U.S. Hemp Roundtable, said the recent FDA warning letters "seem to be an extension of the FDA's increasingly antagonistic approach that it is taking toward adding CBD to foods and beverages." According to Miller, the solution lies with Congress. "It's become even more clear that for the hemp food industry to thrive, and for consumers to be fully protected from poorly manufactured products, Congress will need to step in and pass legislation (such as HR 6134 or S. 1698) requiring FDA to regulate CBD as a food and beverage additive," he concluded.
 
Subscribe and receive the latest insights on the healthy food and beverage industry.
Join 47,000+ members. Yes, it's completely free.
You May Also Like
---