Amazon, Optimum Nutrition lead an exploding online protein market
Amazon, Optimum Nutrition lead an exploding online protein market
A new market research report on protein sales found online sales are picking up speed.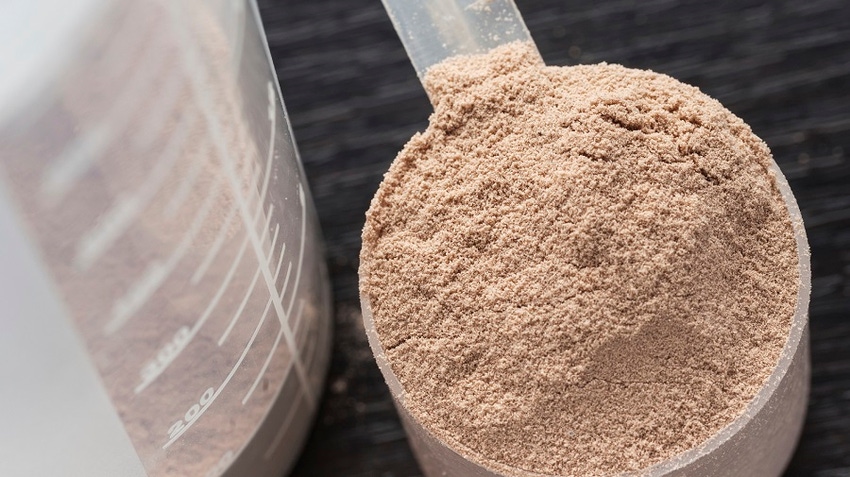 It is no secret that protein is a hot category in the natural products market, but a new market report has highlighted the increased consumer preference for buying protein online as well as the trend toward plant protein products.
Market research firm 1010data is soon to release a new market insight report on the online protein powder category, which will detail how Amazon is eclipsing Bodybuilding.com as the leader in online protein sales and plant protein is rising rapidly. The report noted there are more than 200 brands in this highly fragmented online space. Among protein brands sold online, Optimum Nutrition is a runaway favorite, with four times the sales of the next bestselling brand, BSN Sports. 
The report's data, which is compiled from multiple sources of consumer spending data representing millions of consumers, showed the online protein powder market generated more than half a billion dollars in sales in 2016, as active and athletic consumers turn to electronic devices and online retailers for fitness tools and nutrition products.
Bodybuilding.com and Amazon Direct are the top online retailers of protein powders, but when all of Amazon's sites (Direct, Marketplace and Subscription) are considered, Amazon comes out on top with 57 percent of all online protein powder purchases. Amazon Subscription was the fastest growing in 2016, with a 3-share-point increase year over year, according to 1010data. The report noted brick and mortar supplement stores such as GNC and Vitamin Shoppe have a solid online presence, but are still far behind ecommerce giants like Bodybuilding.com and Amazon when it comes to protein powder. 
Optimum's share of this segment has held steady month-to-month, but BSN Sports has experienced a slight decline since January 2016, but it still has a decent lead over the remaining top five, Dymatize, MuscleTech and Vega.
As the fifth most popular online protein powder brand, plant-based Vega's success is a prime example of the rising popularity of plant proteins. 1010data assured whey protein is still the clear leader, but plant proteins (rice, pea, hemp, soy, etc.) are gaining share. In fact, plant protein powders from Garden of Life and Nature's Best made the list of top ten protein powders in 2016.
Looking at individual protein products, Optimum Nutrition's Gold Standard 100 Whey Protein Powder is by far is the most popular protein powder sold online, according to the report. JYM brand whey protein comes in a distant second, selling only 40 percent of the units moved by Optimum's top product. 
Overall, eight of the top ten individual protein powders sold online were whey. However, Orgain joined a growing number plant protein brands in the ranks of the top protein powders online, as both its chocolate and vanilla flavors are among the most popular, the data showed.
Many top protein powders are labeled and/or marketed as muscle-building or use the terms "sport" or "athletes" on labels and in product names. "Clean" has a double meaning in this category, as the term has long meant "free from adulterants or banned substances" in the sports nutrition world, but it has also been crossing over into sports nutrition with the droves of mainstream active consumers who are flocking to sports nutrition and see the term as "clean label"—a short list of recognizably natural ingredients. Plant protein brands like Vega and Orgain are adding to the clean label trend by using ingredients that are organic, non-GMO and/or socially responsible (e.g fair trade).
1010data has not announced the release date for its online protein powder category report. We'll let you know when the report is released, but also feel free to check in at the 1010data website.
In the meantime, find more information on protein in the special digital issue "Mind of the consumer: Protein," which features analysis of a consumer research. And there are tons more articles and special content in our Protein Channel listings.
Subscribe and receive the latest insights on the health and nutrition industry.
Join 37,000+ members. Yes, it's completely free.
You May Also Like
---