All natural products imports from China face higher tariffs
All natural products imports from China face higher tariffs
Trump said the next wave of tariffs, bringing all imports from China under punitive tariffs, will take effect Sept. 1 if trade negotiations don't improve.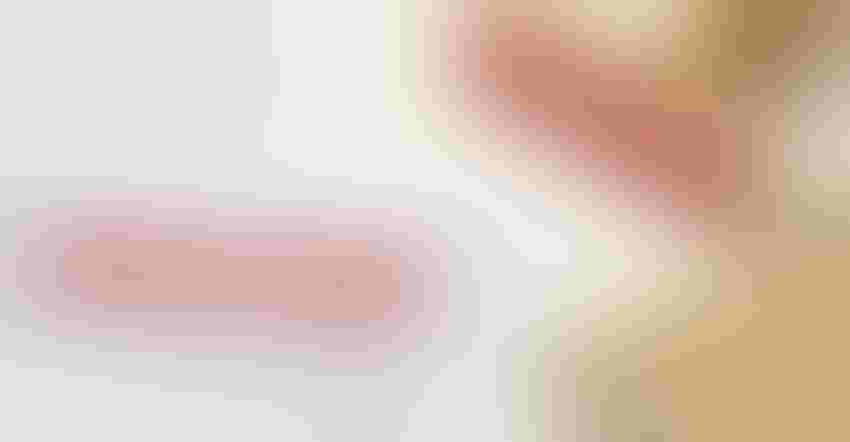 NEWS ANALYSIS
An already tariff-weary natural products industry will face elevated tariffs on nearly all ingredients and materials sourced from China, if a fresh 10% increase on the remaining US$300 billion in imports from China goes into effect Sept. 1, as promised by President Trump in his ongoing trade war.
The Trump Administration proposed the tariffs earlier this summer and held public hearings in June. However, the tariffs were put on hold after Trump and China President Xi Jinping met at the G20 Economic Summit in Japan in late June.
The tariffs would include the remaining imports from China not on the earlier three lists of punitive tariffs, some of which have elevated from an initial supplemental 10% to 25%.
The challenges for industry include how to deal with the elevated costs and possibly find non-Chinese sources of ingredients, whether another country or creating domestic supply. However, finding new sources can be nearly impossible for some ingredients, especially agricultural items that grow in certain climates and conditions. Further, it can take years to develop domestic sources of materials and ingredients that were almost exclusively imported for years and decades.
Higher tariffs, higher costs
Despite assurances from President Trump that China is paying for the tariffs, not U.S. companies and consumers, the situation with cost passthrough is unclear.
A joint study from Harvard University, University of Chicago and the Federal Reserve Bank of Boston found the price of goods for imports "at-the-dock" remained stable, meaning foreign exporters were not dropping the price of goods to compensate for the higher tariff.
"This nearly complete passthrough of tariffs to the total price paid by importers suggests the tariff incidence has fallen largely on the [United States]," the researchers explained.
However, their in-process analyses of retail prices found mixed results, with the higher cost of punitive tariffs passed through to customers for certain items but absorbed by lower retail profit margins for other goods.
"On a scale not seen since the 1920s, the world's largest economies have passed measures making it far more costly to buy goods from each other," they said, referring to Trump's punitive tariffs, as well as retaliatory tariffs from China, Mexico, Canada and the European Union.
The impact of the tariffs will go far beyond the announced tariff rates of 10% and 25%, warned Wilson Lau, vice president of Nuherbs, a U.S.-based importer of Chinese herbs. Lau predicted the impact on the supply chain and manufacturing will be both direct and indirect.
"There are hidden costs throughout the system that are likely to increase as well, and one thing that comes to my mind is out of stock situations," Lau said. "With most manufacturers optimized to run lean to maximize efficiencies and reduce cost, any change in the supply chain could greatly impact stock levels accustomed to 'just in time' supply systems and cause out of stock situations."
For Lau, even worse than the increased cost from tariffs is the inability to sell the item because it is out of stock, as it gives competitors an opportunity to gain market share.
"It's a difficult balancing act," he explained. "I think the tariffs have everyone running lean on the inventory side, especially importers such as ourselves, because we don't know when the tariffs will go away, and no one wants to be left holding the ball on inventory bought at prices inflated by these tariffs. So, availability of ingredients is likely to become a serious issue as companies can't project with certainty, or with enough certainty, to commit to the increased cost."
The tariff situation is dire for the olive oil industry, but it has nothing to do with China—Trump has gone after other trade partners with punitive tariffs.
Only 5% of olive oil consumed in the United States is made domestically. More than 70% of olive oil comes from European Union countries, and the Trump Administration has proposed a 100% tariff increase on olive oil as part of retaliatory tariffs aimed at compensating for alleged illegal subsidies from the European Union to Airbus, which Trump said led to an unfair advantage over U.S.-based Boeing Corp. of about $11 billion.
"The 100% tariff will dramatically raise prices for American consumers and could raise the cost of healthcare in the [United States]," the North American Olive Oil Association warned, noting olive oil is a cornerstone in the healthy Mediterranean diet.
The association further advised doubling the cost will price European olive oil out of the market. "With no realistic alternative supply, the resulting shortage will drive up prices for non-European oils as well," it said.
Retaliation hurts
The price absorption of goods imported into the United States from China may be mixed, but the retaliatory tariffs from China and other countries are having a significant impact on U.S. exports.
Unlike the findings on imports, the Harvard-led study found exports subjected to retaliatory tariffs experienced price declines compared to exports not targeted by such tariff increases. This means, the costs of the retaliatory tariffs tended to be absorbed by the U.S. exporters.
July 6 marked the one-year anniversary of 25% punitive tariffs on U.S. soybeans exported to China, according to the American Soybean Association (ASA), which said the U.S. soybean industry is suffering a tariff hangover.
"Before the trade war, U.S. soybean farmers saw prices well over $10 per bushel, but now that number has been in the $8 range way too often," stated Davie Stephens, a grower from Clinton, Kentucky, and president of ASA. "Dealing with weather, weeds, pests and normal markets is tough enough for farmers, but being caught in the middle of a trade war for an entire year is a whole different level. Prices are lower, and anxiety is definitely higher for those of us trying to keep our farms going."
Farmers have been especially hard hit by the trade war and supplemental tariffs.
According to the National Farmers Union (NFU), farmers and ranchers make just shy of 15 cents per every consumer dollar spent on food. This thin margin is pressured further by tariffs and the trade's war impact on the markets.
"Immediately after President Trump tweeted his tariff threats, already low commodity prices slipped yet again, but the long-term implications for our country's reputation as a reliable trading partner are likely to be even more damaging," Roger Johnson, NFU president, told Bloomberg. "It may take President Trump just a few minutes to write 280 characters, but family farmers and ranchers could be dealing with the fallout for decades to come."
In response to an outcry of anger from the farming community, the Trump Administration in May 2019 announced a $16 billion aid package to help U.S. farmers survive the trade war. However, many called the bailout a boost only to rich farmers.
The new bailout involves payout caps after last year's $12 billion bailout suffered significant abuse, with foreigners and non-farmers drawing funds, according to the Environmental Working Group.
Chinese consumers are also starting to show a crack in their longtime love affair with U.S. consumer goods, which may be bad news for U.S. dietary supplement brands.
According to data from Brunswick, a London-based advisory firm, more than half of Chinese consumers are supporting their country during the trade war by refraining from purchasing U.S. brands. In addition to 56% of Chinese consumers reportedly shunning U.S. goods, 68% said their view of U.S. businesses has turned negative.
"This poses a significant bottom line risk to U.S. companies as three in four (77%) Chinese consumers say they often buy products from American businesses," Brunswick stated.
The deteriorating confidence goes both ways, as Brunswick also noted only 44% of U.S. consumers trust Chinese companies "to do what is right."
Still, a majority of consumers in both countries support bilateral trade and believe an agreement between the two countries will be forged over the long term, according to Brunswick.
Subscribe and receive the latest insights on the healthy food and beverage industry.
Join 47,000+ members. Yes, it's completely free.
You May Also Like
---