AHPA, CHPA don't oppose restricting minors' access to weight loss supplements
AHPA, CHPA don't oppose restricting minors' access to weight loss supplements Some industry trade associations are divided on the merits of a bill recently passed by the California State Assembly that would bar sales of weight loss supplements to minors without a prescription.
In addition to imposing the above prohibition for weight loss supplements and over-the-counter (OTC) pills, AB 1341 would prevent consumers from directly accessing these products. Only store managers and other supervisory personnel would have direct access to them.
While several industry groups have raised concerns about the bill, some of them are not as vehemently opposed to the legislation as the Natural Products Association (NPA), whose leader, Dan Fabricant, recently sparred with one of the bill's sponsors, Assemblymember Christina Garcia, on television.
"Is there an actual ingredient of concern or product type of concern?" Fabricant asked in an interview with Natural Products Insider. "We've heard or seen none of that data."
Fabricant, whose members include retailers among others, described AB 1341 as "drastic overreach."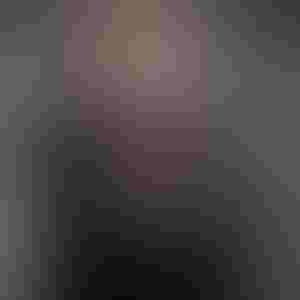 In a letter last year to then-Assemblymember Lorena Gonzalez, who at the time chaired the Assembly Appropriations Committee, the California Retailers Association and National Association of Chain Drug Stores also raised concerns over AB 1341.
According to the May 14, 2021, letter, the groups noted, "While we appreciate the author's goal to combat and mitigate eating disorders, we do not believe that limiting access to dietary supplements is the answer."
FDA regulates weight loss supplements under the Dietary Supplement Health and Education Act of 1994 (DSHEA), a law that prohibits misleading claims on product labels and requires manufacturers demonstrate the safety of such products, the two groups wrote.
FDA has authority to remove a dietary supplement from commerce if it determines it's unsafe, or the agency can request the manufacturer recall the product, they added.
"These federal processes and systems are already in place to ensure that weight loss supplements are safe for consumers," the letter stated. "By banning the OTC sale of dietary supplements to Californians under 18, AB 1341 will restrict access to these safe FDA-regulated products, forcing many consumers to turn to less-regulated, misbranded and dangerous supplements sold online."
At least two industry groups, however, said they are not opposed to restricting minors' access to weight loss products. Nonetheless, they have concerns about the bill.
"We are in full agreement on limiting the ability of the teen population to purchase diet products marketed as dietary supplements," Carlos Gutiérrez, vice president of state and local government affairs with the Consumer Healthcare Products Association (CHPA), said in an email, "but we also want to preserve the convenient access to supplements by adults who take them to support their overall health and wellness."
CHPA represents manufacturers of OTC medications, dietary supplements and consumer medical devices.
The American Herbal Products Association (AHPA) is "not opposing placing an age limit of 18 on products that are specifically labeled for weight loss," Robert Marriott, AHPA's director of regulatory affairs, said by email. "We will continue our discussions with the goals of removing unnecessarily burdensome elements from the bill and improving the focus of any final legislation."
Since Garcia introduced AB 1341 in February 2021, "AHPA has been actively engaged with this bill" and met with her and her staff on several occasions to discuss the matter, Marriott said.
AHPA is working closely with the Council for Responsible Nutrition (CRN), in particular, as well as CHPA, the California Retailers Association and the National Association of Chain Drug Stores, he said.
"We anticipate that other California associations may also join this conversation," Marriott added.
Gutiérrez noted his organization "appreciates Assemblymember Garcia's willingness to have a productive dialogue about AB 1341 as we address our concerns with the current draft and reach a resolution to this important issue."
He added, "We look forward to continuing discussions with her office and feel confident we can find common ground."
The first—and only—time Fabricant conversed with Garcia was on a TV show taped in late January 2022 that aired this week. Fabricant, a former FDA official who oversaw the then-Division of Dietary Supplement Programs from 2011 to 2014, debated Garcia on the merits of AB 1341 while appearing on "The Doctors."
In one of the TV clips available online, Fabricant addressed criticisms that weight loss products may be tainted with illegal ingredients.
Drugs in products marketed as supplements "shouldn't be there," Fabricant said.
"There's a clear firewall between the two—those are already illegal," he explained. "Those problems should be reported to FDA. FDA has mechanisms to deal with them."
In a press release after the California State Assembly voted to pass AB 1341, Garcia suggested a connection exists between eating disorders and weight loss supplements.
"We need to stand up to an industry that puts profit over people," declared Garcia, a Democrat, whose bill is supported by the Strategic Training Initiative for the Prevention of Eating Disorders (STRIPED).
During the TV appearance with Fabricant, Garcia maintained the "status quo" is endangering the lives of children.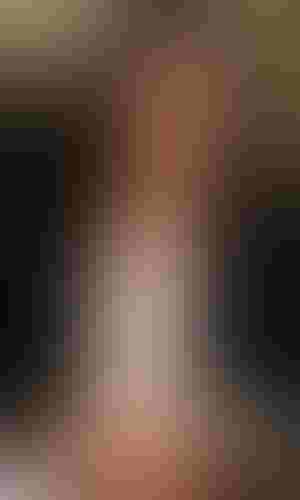 "Targeting teenagers when they're developing and not ready to make all the decisions on their own creates a lifetime user," she said.
Garcia also denied her bill targets vitamins, saying, "This is about targeting things specifically marketed as diet supplements and diet pills that are not regulated by the FDA."
Asked by the TV host about the claim that manufacturers of diet products target teenagers, Fabricant responded such a statement was entirely "false," and he added NPA learned through a Freedom of Information Act (FOIA) request that FDA has received no adverse event reports linking supplements to eating disorders.
The bill is "non-specific" and "could cover anything. That's not good policy," Fabricant said on TV.  "And the fact that the first time the Assemblywoman is willing to talk to us is on a TV show and not in her office in Sacramento, that doesn't make good policy either."
Garcia countered, "I've been locked down during a pandemic and my office has been … available digitally to individuals through phone calls, and so I do not appreciate that misrepresentation."
In a phone interview this week, Fabricant confirmed he has not had any further conversations with Garcia since appearing with her on the show—and he reiterated his opposition to AB 1341.
"We're completely opposed to it … especially for independent retailers," he said.
Two of the largest retailers of supplements in the U.S.—The Vitamin Shoppe and GNC—either declined comment or did not respond to an email for this story.
AB 1341 will be heard in June in the state Senate, according to a staff member for Garcia in an email last month to Natural Products Insider.
Subscribe and receive the latest insights on the healthy food and beverage industry.
Join 47,000+ members. Yes, it's completely free.
You May Also Like
---