Ad Agency Settles FTC, Maine AG Complaint
Ad Agency Settles FTC, Maine AG Complaint
An advertising agency agreed to settle a complaint brought by state and federal regulators over the creation and dissemination of allegedly deceptive radio advertisements for weight-loss products.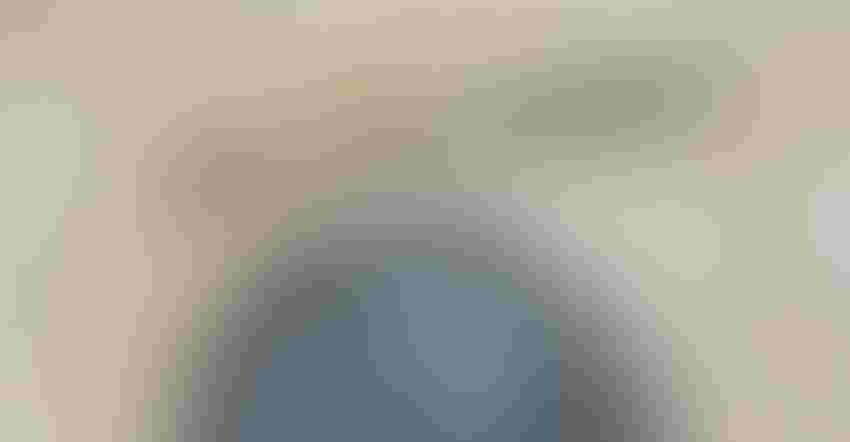 An advertising agency agreed to settle a complaint brought by state and federal regulators over the creation and dissemination of allegedly deceptive radio advertisements for weight-loss products.
The Federal Trade Commission (FTC) announced last week that Marketing Architects Inc. (MAI) agreed to pay US$2 million to settle a complaint over advertising created for its client, Direct Alternatives.
In 2016, Direct Alternatives and Original Organics LLC—two companies controlled by Anthony and Staci Dill—reached an agreement to settle a complaint brought by the commission and the office of Maine Attorney General Janet T. Mills. The government agencies alleged the two companies violated the FTC Act and Maine consumer protection laws regarding the promotion and sale of two weight-loss supplements known as AF Plus and Final Trim.
The supplements above were the subject of the complaint against MAI, an agency that also created ads for Sensa—a powdered food additive marketed for losing weight—several years ago. The companies controlled by the Dills "told a blizzard of lies," Jessica Rich, then director of FTC's Bureau of Consumer Protection, proclaimed in a 2016 news release. "They sold worthless weight-loss supplements, lied about their supposed 'risk-free trial' offers, took people's money with unauthorized auto-renewal plans, and made it nearly impossible to return their bogus products."
In a Feb. 6 news release, FTC contended MAI was aware of the need to substantiate claims with "competent and reliable scientific evidence."
Between 2009 and 2011, MAI created weight-loss ads for Sensa Products LLC, the news release said. Sensa was targeted in a 2014 FTC initiative known as "Operation Failed Resolution," which aimed to crack down on misleading claims for products promoting weight loss and slimmer figures. The marketers of Sensa agreed to pay $26.5 million to settle FTC charges that they deceived consumers with misleading endorsements and unsupported weight-loss claims.
MAI had not only received FTC's Sensa order; the ad agency had been provided with documents by Direct Alternatives, which indicated that some of the weight-loss claims later challenged by FTC needed to be supported with scientific evidence, the commission said.
According to FTC's complaint, MAI developed and disseminated fake weight-loss testimonials and created radio ads for weight-loss products falsely masquerading as news stories. The ad agency also was accused of creating inbound call scripts that failed to adequately reveal consumers would be automatically enrolled in negative-option (auto-ship) continuity plans.
"When consumers hear ads promising significant weight loss, or specific amounts of weight, they should check with their doctors first," Mills said in a separate news release, announcing the joint settlement with FTC. "That is good practice for any dietary supplement. Even if the ad suggests that a listener must act quickly or risk missing the chance to purchase, don't take the bait."
FTC disclosed the $2 million settlement involving MAI is among the largest judgments it has ever obtained against an advertising agency. Under the proposed court order entered in the U.S. District Court for the District of Maine, MAI must have competent and reliable scientific evidence to support claims concerning the efficacy or health benefits of weight-loss claims.
MAI is prohibited from making certain "gut-check" weight-loss claims that FTC contends cannot be true. For example, one of the claims flagged by regulators is a statement that a dietary supplement, over-the-counter drug or product rubbed into the skin or worn on the body causes weight loss of two pounds or more a week for a month or longer without dieting or exercise.
The proposed order also bars MAI from misrepresenting the following:
the existence or outcome of tests or studies;

the experience of individuals who give consumer testimonials or that paid commercial advertising is independent programming; and

other facts material to the sale of a product related to auto-billing subscriptions, "free trials" and return and cancellation policies.
MAI said it disagreed with the complaint's allegations, "but decided settlement over litigation was the best path forward for the business.
"One of our former clients made product claims that the FTC considered to be unfair advertising practices," the company asserted in an emailed statement. "We had no knowledge of these unfair practices or widespread customer dissatisfaction."
Added the Minneapolis, Minnesota-based advertising agency: "We have made improvements to the way we do business, including hiring a general counsel with expertise in advertising law; strengthening our business practices; and no longer working with weight-loss companies."
Venable, a law firm that represented Direct Alternatives in the complaint brought by FTC, declined to comment on the settlement involving MAI.
Subscribe and receive the latest insights on the healthy food and beverage industry.
Join 47,000+ members. Yes, it's completely free.
You May Also Like
---