A Supplement Brand Wish List
A Supplement Brand Wish List
A brand owner looking to partner with a contract manufacturer must find out if the contract manufacturer can deliver on its wish list for quality, transparency and communication.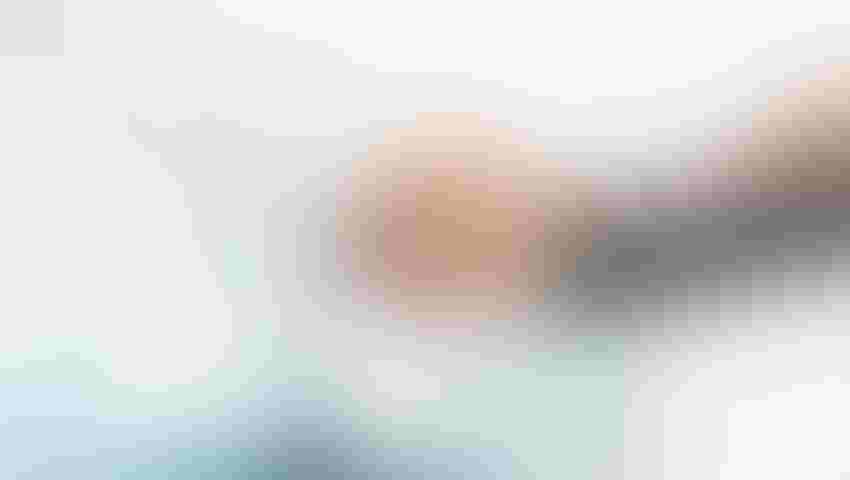 A partnership as defined by the Merriam-Webster dictionary is "an arrangement in which people engage in an activity or business with one another." And while the definition doesn't cover important characteristics such as trust and mutual respect, a successful partnership must be mutually beneficial for both parties. The contract manufacturer/customer relationship can be a tricky balance, often fraught with unrealistic expectations on both sides. Unfortunately, both sides can get left in the dark if the contract manufacturer lacks a full understanding of the customers' needs, or if the customer lacks fundamental knowledge of the contract manufacturer's capabilities—basically a recipe for failure and dissatisfaction. And while this might seem like the perfect storm, a successful partnership between a contract manufacturer and customer isn't that big of a mystery.
For years, the National Enzyme Co. (NEC) has been asking its customers what is the most important decision-making factor when choosing to use NEC for its contract manufacturing. While some of these qualifications are no big surprise, a few are so simple they can often be overlooked when working to meet a customer's needs. For instance, most customers expect a certain level of communication with a contract manufacturer while working through the order process. But contract manufacturers can build trust and lay the foundation for a long-lasting relationship with their client when they provide a high level of responsiveness and communication. There are many contract manufacturers that can make dietary supplements, but it's surprising how many potential customers will choose one simply because they always answer their phone.
Customers also want peace of mind that they are getting quality products. But, how are quality standards met, and how can contract manufacturers assure their clientele that what goes on the shelves is the highest quality and meets label claims?  The answer lies in two key factors—transparency and certifications. Although certifications aren't everything, it means someone has inspected the contract manufacturer's facilities and found them to be compliant to cGMP (current good manufacturing practice) standards. Contract manufacturers aren't required to seek certification from any regulating body, so when they have risen to this level of scrutiny it represents an added layer of protection for the customer. Transparency can be achieved through customer agreements.  A customer agreement outlines quality expectations from both parties, such as who is responsible for: raw material specifications, finished product specifications, stability testing and/or label design.
This allows the customer to have confidence in the manufacturer because critical information is readily available at any given moment, as detailed in the agreement. Ultimately, the client is responsible for how its product is manufactured and labeled, so it may be required to provide documentation to the FDA without much notice. The ability to do this stress- and hassle-free will certainly rank high on a customer's wish list, and partnering with a contract manufacturer that can provide effortless support when needed is priceless.
While this next wish list item might seem like a no-brainer, something as simple as "doing what you say and making good on promises," can get lost when a customer isn't valued by a contract manufacturer. Many contract manufacturers in the industry seem alike, offering similar services and promises. But patrons want to know they are a priority, that they aren't just a number and their contract manufacturer is committed to their success. If a contract manufacturer provides an order lead-time, says they can formulate to the customer's exact specifications, and promises to deliver the finished product on a certain date, the customer should have peace of mind knowing these commitments will be met. A responsible and committed contract manufacturer always has their buyer's needs top-of-mind.
But what happens when the unexpected occurs? No one likes to think about what could go wrong, but having a contingency plan to address situations that fall outside of the norm will go a long way in creating a lasting relationship between the contract manufacturer and customer. For instance, what if the customer suddenly runs out of a high-demand product and risks critical shortages? Can the contract manufacturer pull out all the stops and deliver the impossible when necessary? Things may not always go as planned on one or both sides. Whether it be an unexpected need from the customer or an unexpected snag during manufacturing, how a contract manufacturer handles the unplanned is a true test of its worthiness. A true partnership between a contract manufacturer and a client recognizes the challenges are shared—they are in this together.
While the definition of a partnership is relatively simple, the expectations can be complex. As a customer looking to partner with a contract manufacturer, it's imperative to take a deep dive and find out if the contract manufacturer can deliver on the wish list. Research on a potential contract manufacturer can reveal issues, such as recent FDA violations, lack of certifications, lack of or poor customer service, inadequate or non-existent ingredient testing, lack of business or ingredient experience, and limited time in the industry.
Since a brand may only have one chance to market its product successfully, it only makes sense for it to entrust its product development to a proven and established contract manufacturer to ensure brand goals are achieved. 
As director of marketing for National Enzyme Co. (nationalenzyme.com), Melony Fuller has driven several launched products and increased brand awareness over the last four years. Utilizing her knowledge in marketing and advertising, Fuller skillfully manages the creative team to continually strengthen and grow the NEC and the SORA Labs brand.
Subscribe and receive the latest insights on the healthy food and beverage industry.
Join 47,000+ members. Yes, it's completely free.
You May Also Like
---