A Call for Celebration
A Call for Celebration
Recent awards, new certifications and ground-breaking research studies have given industry a number of reasons to celebrate.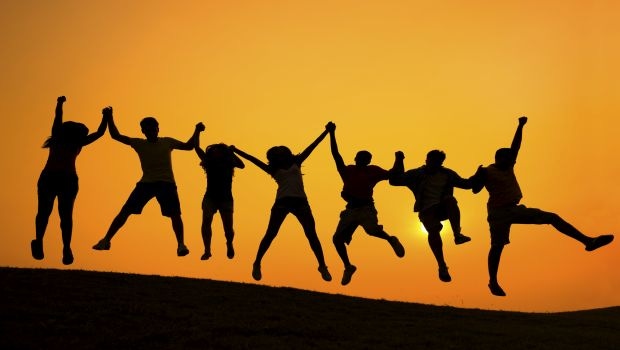 Recent awards, new certifications and ground-breaking research studies have given industry a number of reasons to celebrate.
To start things off, BI Nutraceuticals was named runner-up for the 2014 Nutrition Business Journal Business Achievement Award in the "Investment in the Future" category. Nutrition Business Journal recognized BI for its quality sourcing and comprehensive vendor surveillance program, extensive Identilok® botanical identification testing program and Protexx HP® Green Steam™ species-specific, organic steam sterilization method. 
Herbalife also recently celebrated the grand opening of its Herbalife Innovation and Manufacturing (HIM) facility in Winston-Salem, North Carolina, which will employ more than 500 people when it reaches full production by the end of 2015. The facility produces a variety of nutritional products, including powders, such as the flagship Formula 1 Nutritional Shake Mix; liquids, such as the Herbal Aloe Concentrate; and teas, such as Herbal Tea Concentrate. Products manufactured at HIM Winston-Salem will be distributed in the United States and exported to more than 50 countries around the world. Since announcing the Triad location in December 2012, Herbalife has invested more than $100 million to convert 800,000-square-foot site to meet its exacting specifications.     
Vitatech Nutritional Sciences Inc. is celebrating with its new certification from the National Science Foundation International (NSF) for having met the International good manufacturing practices (GMP) standards. "NSF certification ensures customers that the products Vitatech manufactures for them meet the highest standards," commented Thomas Tierney, Vitatech CEO. Vitatech has been certified by the NSF since January 2014.
New ingredient research also gives industry a reason to celebrate. Research on Spanish Black Radish, a supplement from Standard Process Inc., shows it can induce the body's detoxification enzymes as measured by subsequent metabolites and support the body's normal toxin elimination function (BMC Complementary and Alternative Medicine. 2014, Dec 9. 14: 475). The paper followed 20 healthy male subjects over the course of four weeks. At the beginning of the trial and after four weeks, the subjects were given 1,000-mg doses of acetaminophen. The study compared the rate at which acetaminophen was processed before and after consumption of the supplement. Researchers confirmed Spanish Black Radish can contribute to the body's normal, balanced phase one and phase two detoxification processes, and it can assist in elimination of natural toxins from the body.
Another research study worth celebrating shows vitamin E tocotrienols from annatto (in the form of DeltaGold by American River Nutrition) can lower lipid parameters and reduce inflammatory biomarkers associated with cardiovascular disease (British Journal of Medicine & Medical Research. 2015. 6(4): 351-366). Annatto tocotrienol, mainly composed of delta-tocotrienol, improves cardiovascular risk factors including cholesterol, triglycerides and inflammatory cytokines. In the study, doses ranging from 125 to 750 mg/d, an optimum is 250mg/day, along with a healthy diet, decreased lipid levels significantly after four weeks. Higher doses, on the other hand, did not reduce lipid levels, but may be useful for other non-cardiovascular clinical applications. Notably, throughout the 30-week study period, no adverse events were reported for any of the dosages, reflecting the safety of the supplement.
Subscribe and receive the latest insights on the healthy food and beverage industry.
Join 47,000+ members. Yes, it's completely free.
You May Also Like
---