5-hour Energy wants Supreme Court to hear First Amendment ad dispute
5-hour Energy wants Supreme Court to hear First Amendment ad dispute
If the U.S. Supreme Court agrees to review an advertising dispute between 5-hour Energy and Washington authorities, it would likely consider the doctrine of "prior substantiation," First Amendment protections offered commercial speech and circumstances under which such speech can be prohibited. The U.S. Supreme Court may decide to hear a dispute between the state of Washington and marketers of 5-hour Energy in a case testing the limits of what constitutes an unfair or deceptive act or practice in violation of a state's consumer protection statute.
The case, as framed by 5-hour Energy, raises questions about First Amendment protections in commercial speech and circumstances under which such speech can be prohibited.
In February, Living Essentials LLC and Innovation Ventures LLC (known collectively as Living Essentials) filed a petition for writ of certiorari with the nation's highest court, posing the question whether a Federal Trade Commission doctrine known as "prior substantiation" violates the First Amendment. 
The U.S. Supreme Court "has held that commercial speech may be banned or punished if the government proves it is false or misleading," William Consovoy, counsel of record for Living Essentials and a former law clerk to Supreme Court Justice Clarence Thomas, wrote in the petition. "But 'unsubstantiated' speech falls into neither of these categories."
The Washington Court of Appeals held the state can prohibit commercial speech that is not substantiated, "even if the state cannot prove that the speech in question is false," according to Living Essentials' petition. "The state instead need only prove that the speaker lacked adequate 'substantiation' for his claim."
Lawsuit and trial
The quarrel dates back to 2014 when Washington state authorities challenged advertisements touting the benefits of 5-hour Energy, a dietary supplement with annual sales at the time of approximately $1 billion, following an earlier multi-state probe into the advertising and marketing practices of Michigan-based Living Essentials.
In 2016, following an 11-day bench trial, Judge Beth Andrus of the King County Superior Court, Seattle, held Living Essentials violated Washington's Consumer Protection Act (CPA) through certain advertisements. Some of the problematic ads she identified represented that alertness, focus and energy "from 5-hour Energy lasts longer than a cup of coffee because of the synergistic or interactive effects of caffeine, B vitamins and nutrients in the product."
While Living Essentials submitted studies to establish substantiation for its advertising claim above, the judge found the studies were not relevant to the claimed benefits.
"None of the studies Living Essentials submitted to the court support the claim that combining specific B vitamins, taurine, choline, glucuronolactone and tyrosine with caffeine will cause the energy, alertness and focus effects of caffeine to last longer than if the caffeine were consumed alone," Andrus wrote.
Andrus subsequently ordered Living Essentials to pay civil penalties of nearly $2.18 million, as well as the state's attorney's fees ($1.89 million) and costs ($209,125.92).
In its petition to the U.S. Supreme Court, Living Essentials argued the trial court did not analyze whether the claims were deceptive and instead relied on FTC's prior substantiation doctrine, "which makes a commercial speaker liable if it lacks adequate 'substantiation' for its factual claims before making them in an advertisement—even if the speech is never proven to be false."
However, in affirming the trial court's decision, the Washington Court of Appeals found the trial court "carefully considered Living Essentials' preclaim substantiation as well as an extensive list of postclaim studies and expert trial testimony in making its findings."
Living Essentials asked the Washington Supreme Court to review the case. Its request was denied in October 2019, prompting the company to file a petition for a writ of certiorari. The U.S. Supreme Court accepts 100 to 150 of the more than 7,000 cases it is asked to review each year, according to the Administrative Office of the U.S. Courts.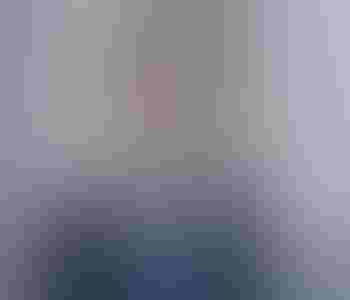 Amici curiae briefs
Several groups have filed briefs with the U.S. Supreme Court in support of Living Essentials' petition, including 12 attorneys general from Alabama, Arkansas, Georgia, Indiana, Louisiana, Mississippi, Oklahoma, South Carolina, South Dakota, Texas, Utah and West Virginia. The office of Kentucky Attorney General Daniel Cameron submitted the amici curiae (plural form of "amicus curiae" or "friend of the court") brief on behalf of the 12 attorneys general.
"In the wake of the Washington Court of Appeals' decision, the State of Washington can now impose liability on a business—not because the state has proven the business's speech to be false or misleading—but simply because the business has not substantiated the truthfulness of its statements to the state's satisfaction before speaking," Cameron's office wrote in the amici curiae brief. "The application of this 'prior substantiation' rule is unconstitutional. It is hard to imagine a more serious threat to businesses' First Amendment rights."
The Goldwater Institute, a public policy and research foundation, and think tanks Cato Institute and Reason Foundation argued in an amici curiae brief that the 5-hour Energy case provides an opportunity for the nation's highest court to extend commercial speech the full protections offered other forms of speech, such as political speech.
"There is simply no reason why the 'freedom of mind' the Founders sought to protect should cease, or receive less protection, when the subject is commerce, a topic of great importance to most individuals' everyday lives," the groups argued.
Robert M. McKenna and Michael C. Turpen, two former state attorneys general from Washington and Oklahoma, respectively, also submitted an amici curiae brief in support of Living Essentials. "A requirement for prior substantiation is unnecessary to determining whether commercial speech is misleading," the brief asserted, "and as a restriction on speech has no direct causal link with detecting or preventing misleading advertisements."
Brionna Aho, communications director for Washington Attorney General Bob Ferguson, said her office would respond to 5-hour Energy's petition in its response brief to the U.S. Supreme Court. The brief is due May 29, although Ferguson's office requested a 31-day extension.
Subscribe and receive the latest insights on the healthy food and beverage industry.
Join 47,000+ members. Yes, it's completely free.
You May Also Like
---