2020 Election poses unknowns for supplement sector
2020 Election poses unknowns for supplement sector
It remains to be seen how a new FDA commissioner would approach dietary supplements.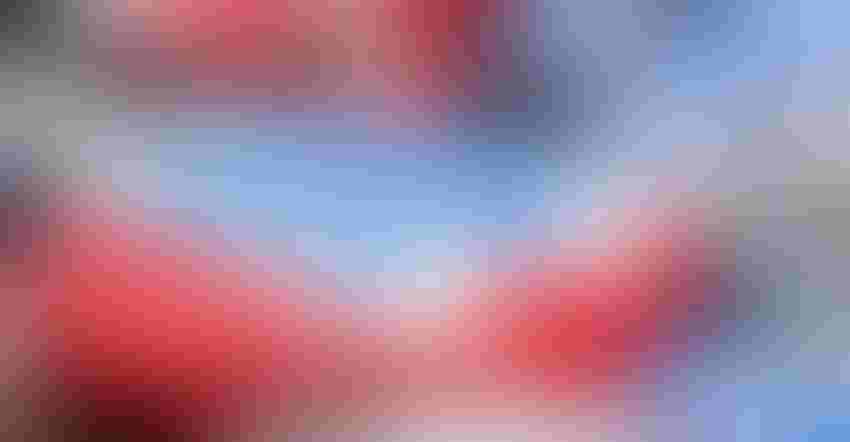 Insider Takes
Momentum continues to modernize FDA oversight of supplements.

It remains to be seen how a new commissioner would approach the commodity.

Presidential candidate Joe Biden is tied to a once-powerful foe of industry.
A former executive with the Council for Responsible Nutrition (CRN) doesn't foresee a major shift in policies affecting the dietary supplement industry if former Vice President Joe Biden defeats the incumbent president, Donald Trump, in the election.
That is, unless a major event arises, such as what occurred in the 1990s with injuries linked to ephedra-containing supplements. Mike Greene, who previously worked as senior vice president of government affairs with CRN, pointed out the melamine scandal involving contaminated pet food contributed to passage of the Food Safety Modernization Act (FSMA), which former President Barack Obama signed into law on Jan. 4, 2011.
"It just takes one major outbreak like that to create a need for greater regulation," cautioned Greene, a consultant with Greene Strategies, in an interview.
For several years, trade groups have worked to depict the "responsible industry" as one devoted to meeting existing legal obligations and implementing a series of self-regulatory initiatives to further ensure the quality and safety of natural products.
Under former FDA commissioner, Scott Gottlieb, M.D., the agency in 2019 announced plans to modernize its oversight of the industry, which is principally regulated under the Dietary Supplement Health and Education Act of 1994 (DSHEA). The agency in recent years has expressed its support for a mandatory dietary supplement product listing. The proposal, which has both supporters and critics within industry, would likely require a change in the law to be implemented.
"Regardless of how the presidential and congressional races turn out, things are still at a turning point for dietary supplements," said John Troup, Ph.D., vice president of scientific affairs and dietary supplements with the Consumer Healthcare Products Association (CHPA), in an email. "The 25th anniversary of DSHEA has come and gone, but the momentum behind modernization is ongoing and must continue into the next term—whether it's a Trump or Biden presidency. Ensuring the country has a modernized regulatory system overseeing the rapidly expanding dietary supplement category is an important public health issue that transcends political parties and elections."
Michael McGuffin, president of the American Herbal Products Association (AHPA), said the industry is "always on guard against any legislative effort to roll back consumer access to dietary supplements," while continuing to look for "opportunities to expand access to dietary supplements."
Regardless of the "balance of power" in the nation's capital, McGuffin conceded it's hard any time to move legislation through Congress. Troup, though, highlighted it's possible—as evidenced by a coronavirus-focused bill signed into law in 2020 by Trump, which included a subtitle that modernizes the way certain over-the-counter (OTC) drugs are regulated in the U.S.
"CHPA has seen firsthand with OTC Monograph reform that Congress is able to tackle comprehensive legislation addressing important regulatory matters, despite the current political backdrop," Troup said. "In other words, it's less about the election per se and more about sustaining momentum behind dietary supplement regulatory and legislative efforts over the next few years."
Still, the industry's greatest—and most powerful—champions in Congress are retired. Sen. Orrin Hatch, the Republican from Utah, retired from the Senate at the end of 2018, about four years after Sen. Tom Harkin (D-Iowa) cast his last vote in Congress.
"We have some fantastic advocates in Sens. (Kyrsten) Sinema and (Tim) Scott, who understand the issues and are very enthusiastic about dietary supplements," said Patricia Knight, senior political advisor to the United Natural Products Alliance (UNPA) and former chief of staff to Hatch, in an interview. "However, you can't replace Sens. Harkin and Hatch, who both have been chair of the committee of jurisdiction and directly placed in a position to influence policy on dietary supplements."
Hatch and Harkin were instrumental in the passage of DSHEA. At the time, David Kessler, M.D., was commissioner of FDA and considered an adversary to industry.
In March, Biden's presidential campaign announced the formation of a public health advisory committee to offer advice on steps to reduce the threat of COVID-19. Kessler was among those selected to be on the expert committee.
"It's certainly true that Dr. David Kessler is no friend of dietary supplements, and if he has Joe Biden's ear, that's a reason to be concerned," McGuffin said.
On the other hand, Biden has a history with an executive from Herbalife Nutrition, one of the largest multilevel marketers of supplements. Alan Hoffman, executive vice president of global corporate affairs for Herbalife Nutrition, served as deputy chief of staff to Biden when he was vice president under Obama.
Biden's pick to serve as vice president, Sen. Kamala Harris, previously served as attorney general of California—home to Herbalife and Proposition 65, a controversial law frequently resulting in litigation against supplement companies.
Asked how a change in administration in the White House would impact dietary supplement policies at FDA, Daniel Fabricant, Ph.D., president and CEO of the Natural Products Association (NPA), said it depends how the new commissioner and top brass feel about the subject.
While Fabricant doesn't anticipate new FDA leadership would steer clear of dietary supplements, he said it remains to be seen how a new commissioner would approach any attempt to overhaul the regulatory structure. And he suggested any new commissioner would face a learning curve when approaching the subject of dietary supplements.
"That's where we need to really mobilize and act," said Fabricant, who previously oversaw FDA's dietary supplement operations before joining NPA.
Subscribe and receive the latest insights on the healthy food and beverage industry.
Join 47,000+ members. Yes, it's completely free.
You May Also Like
---