2016: A Defining Year for FDA Food-Safety Rules
2016: A Defining Year for FDA Food-Safety Rules
FDA in recent months has published a number of rules under the most sweeping food-safety law in more than 70 years.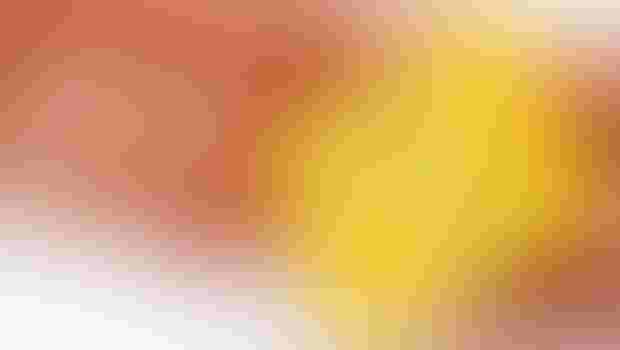 The landmark FDA Food Safety Modernization Act (FSMA) was signed into law five years ago. Next year is a defining one for FSMA as major regulations begin to take effect that are intended to give teeth to the most sweeping food-safety law in more than 70 years.
FDA just received a boost in funding that will facilitate implementation of its food-safety regulations.
As part of a US$1.1 trillion spending package that was approved Dec. 18 by Congress to fund the government through next fall, FDA's food budget increased to $987 million from $903 million in fiscal year 2015, according to the Alliance for a Stronger FDA. Excluding user fees, the agency's total budget increased 5 percent to $2.72 billion, the not-for-profit organization said.
"Most of the additional resources are designed to implement food-safety initiatives," the Alliance for a Stronger FDA observed in a Dec. 17 news release. "American consumers expect their food supply to be safe, and by funding these initiatives, Congress has taken a critically important step to insure FDA has the necessary tools to implement its public health responsibilities."
FDA in recent months published five of seven major food-safety rules under the law. The agency in September published in the Federal Register preventive controls rules for animal and human foods. Three additional rules were finalized in November, including requirements that are intended to ensure the safety of imported food.
Covered facilities under the preventive controls rule for human food must maintain a written food-safety plan, analyze hazards, and implement controls to prevent or mitigate such risks. The rule also modernizes FDA's cGMP (current good manufacturing practice) regulations governing the manufacturing, processing, packing or holding of human food. For instance, certain nonbinding provisions in the previous cGMPs, such as education and training, are now required.
The human food preventive controls rule takes effect for large companies in September 2016, with staggered compliance dates for small businesses (two years) and very small businesses (three years).
FDA estimated processed foods covered by the rule cause approximately 903,000 foodborne illnesses annually, costing the American public around $2.2 billion. In order for the rule to be cost effective, the agency reckoned, it would need to prevent $382 million in foodborne illness.
While the preventive controls rule does not apply to manufacturers of dietary supplements, GMP consultant Joy Joseph pointed out ingredient suppliers are subject to the new requirements.
"It's my opinion that we need a headstart," Joseph told Natural Products INSIDER, referencing the dietary supplement industry's continuing noncompliance with eight-year-old cGMPs.
A separate rule under FSMA gives the government broader authority to refuse food imports, said Marc Sanchez, a lawyer who specializes in advising clients on FDA regulations and teaches part-time as an adjunct professor at Northeastern University on regulatory topics including U.S. food law.
"This is the first time we are getting really detailed standards for imports," Sanchez said in a phone interview.
The United States is a large consumer of produce that is grown in other countries. The U.S. Department of Agriculture (USDA) in 2013 estimated imported food comprises roughly 19 percent of the U.S. food supply, including roughly 52 percent of the fresh fruits and 22 percent of the fresh vegetables eaten by Americans.
Under the Foreign Supplier Verification Programs rule, importers of food for humans and animals must verify food coming into the United States is produced in a manner that meets U.S. safety standards. The rule is important for dietary supplement manufacturers, Joseph of Joy's Quality Management Systems said, because many dietary ingredients come from outside the United States.
FDA also has published rules governing produce safety and accredited third-party certification of auditors, while intentional adulteration and sanitary transportation rules haven't been finalized yet. FDA must release the final transportation rule by March 31, 2016, while May 31, 2016 is the deadline for the intentional adulteration regulation.
FDA's recent adoption of the five rules underscores that even very small businesses with the longest time to comply with the food-safety requirements cannot afford to drag their feet.
"It is going to take you three years to prepare," said Sanchez, whose law firm Contract In-House Counsel and Consultants, LLC has offices in Washington and Charlotte, North Carolina. "Use that time wisely and [do] not see it as an invitation to procrastinate."
Subscribe and receive the latest insights on the healthy food and beverage industry.
Join 47,000+ members. Yes, it's completely free.
You May Also Like
---