2014s Regulatory Highlights
2014s Regulatory Highlights
U.S. regulatory action flourished in 2014, as FDA issued more than 50 warning letters and pursued criminal actions.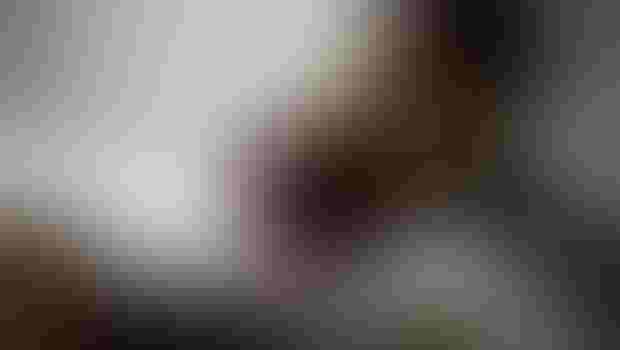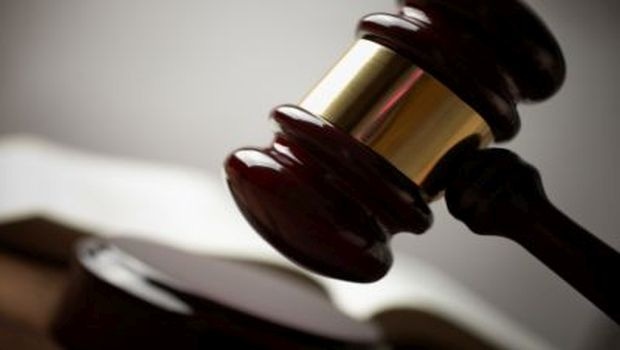 The dietary supplement industry is not regulated—NOT TRUE, of course. Twenty years after the enactment of the Dietary Supplement Health and Education Act of 1994 (DSHEA), vigorous regulatory actions by FDA and FTC confirm DSHEA is not a snake oil enabler. On the contrary, DSHEA created important regulatory checks on this product category.
Criminal Actions
Any industry has its bad actors, and the dietary supplement industry is not immune. In December, the owner and president of Raw Deal Inc., pleaded guilty in the U.S. District Court in New Jersey to conspiracy to commit wire fraud in a scheme in which he directed the sale of diluted and adulterated dietary ingredients and supplements sold by his company. As part of his plea agreement, the company president agreed to forfeit more than USD $1 million in profits from the scheme.
The conspiracy charge carries a statutory maximum sentence of five years in prison and a maximum $250,000 fine, or twice the gain or loss caused by the offense. Sentencing is scheduled for March 30, 2015, and as New Jersey's Yogi Berra teaches, "It ain't over till it's over."
In New York, a former Deputy U.S. Marshal pled guilty to distribution of two purported dietary supplements, "Methastadrol" and "Lipodrene." The latter contained ephedrine, banned from dietary supplements in 2004. He also admitted to using the computer system of the U.S. Marshals Service in the Eastern District of New York, without authorization, to operate Nutrition Dome Inc., an Internet supplement company.  The Methastadrol product contained illegal anabolic steroids. Another ephedrine dietary supplement purveyor was arraigned in the Northern District of Georgia in June.
Many in the dietary supplement industry ask whether the distributors of drug-spiked weight loss, bodybuilding and sexual enhancement products, all masquerading as dietary supplements, are being prosecuted. The answer is they are, along with the synthetic marijuana and bath salt sellers, and counterfeit prescription drug sellers.
And for FDA and the Department of Justice, health and safety is the top priority. Witness that the owner and head pharmacist at the New England Compounding Center were charged with 25 acts of second-degree murder in Florida, Indiana, Maryland, Michigan, North Carolina, Tennessee and Virginia in connection with the fungal meningitis outbreak that was associated with the deaths of 64 patients.
Injunctions and Consent Decrees
When FDA inspection observations (form 483s) and warning letters don't serve their function of bringing companies into compliance for repeated cGMP (current good manufacturing practice) or labeling violations, FDA's law firm, the U.S. Department of Justice, often invites recalcitrants to enter into a consent decree of injunction "pre-complaint" prior to filing a lawsuit.
The consent decree that is proposed is tough, usually requiring the company to shut down, recall product manufactured after a certain date, hire a cGMP and/or labeling consultant, have the consultant report to FDA when the company has come back into compliance, pay FDA to inspect to ensure they are in compliance, come back into business, and repeat the consultant process annually and then bi-annually. And if the company determines not to negotiate, the Justice Department files for an injunction and FDA issues a press release (which the company is left to explain to their customers).
In 2014, FDA announced consent decrees of injunction with Triceutical Inc., of Farmingdale, New York, and Liqun Zhang, the company's president, as well as Mira Health Products Ltd., a dietary supplement manufacturer located in Farmingdale, New York, and Michael S. Ragno and Michael S. Ragno, Jr.
Companies and individuals entering into consent decrees face a heavy burden to get their operations into compliance and remain compliant. These consent decrees usually follow repeated observations by FDA, including in warning letters, that the companies simply do not understand what is required for compliance with cGMPs or labeling requirements, or that they do understand, and have determined not to comply.
Warning Letters
FDA issued approximately 53 warning letters to dietary supplement manufacturers in 2014. These warning letters detail violations observed during inspections, Internet searches and reviews of labels.
Recently, FDA began inspecting companies that have been found to distribute spiked products masquerading as dietary supplements. Otherwise, FDA's warning letters detail the types of cGMP non-compliance and lack of understanding that FDA finds, as well as the disease claims that FDA finds companies to be making. In addition, these warning letters detail the nutrition labeling violations that are found on product labels.
FDA appears now to try to highlight all violations observed during and after an inspection. In this fashion, companies receiving warning letters are apprised of all areas that need attention. Correcting only the items noted in warning letters is, however, not enough. Companies need comprehensively to address all the areas noted—disease claims for all products, nutrition labeling for all products. And companies and executives in the industry generally should read FDA's warning letters as they are issued and use those letters to audit their own operations.
Federal Trade Commission
The big news this year is the United States' move in U.S. District Court to hold Bayer in contempt of a court order, entered in 2007 in United States v. Bayer Corp., which prohibits Bayer from making unsubstantiated claims for any dietary supplement it promotes or sells.
The United States alleges that Bayer promotes one of its probiotic products, Phillips' Colon Health, using claims about the product's purported benefits without having evidence to substantiate those claims. Bayer is hotly defending the case, in part because the government is asserting that claims must be substantiated by two adequate and well-controlled clinical trials, a standard previously only obtained in FTC consent decrees.
Notably, Dannon and Nestle Healthcare have agreed to this standard in resolving FTC actions that their probiotic product claims were not substantiated.
All in all, it has been a busy year for the regulated dietary supplement industry.
For more information, check out INSIDER's Regulatory Content Library.
Anthony L. Young, Esq., partner, Kleinfeld, Kaplan and Becker LLP (kkblaw.com), has practiced food and drug law for almost 40 years.
Subscribe and receive the latest insights on the health and nutrition industry.
Join 37,000+ members. Yes, it's completely free.
You May Also Like
---