'Clinical trials': Key words missing from new CMS health equity framework
'Clinical trials': Key words missing from new CMS health equity framework
Radicle Science and Clean Label Project representatives discuss a government health equity framework and the need to increase diversity in clinical trials.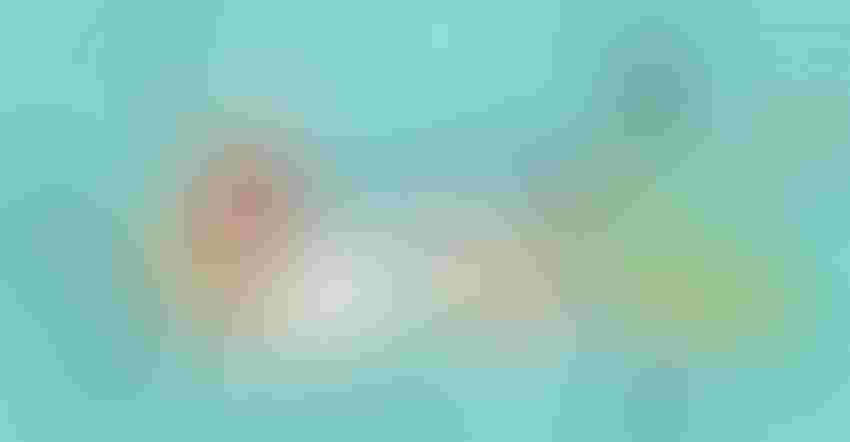 The Center for Medicare and Medicaid Services (CMS) is the largest provider of health insurance in the U.S., responsible for ensuring that more than 170 million individuals supported by CMS programs can obtain the care and health coverage they need and deserve.
In 2022, CMS published a "Framework for Health Equity 2022-2032" with the goal of addressing health disparities and achieving health equity while driving action toward the nation's top health priorities.
CMS defines health equity as the attainment of the highest level of health for all people, where everyone has a fair and just opportunity to attain their optimal health regardless of race, ethnicity, disability, sexual orientation, gender identity, socioeconomic status, geography, preferred language, or other factors that affect access to care and health outcomes.
While the publication of this framework is an important step for public health, two very important words are missing from the 40-page strategic plan: clinical trials.
The issue of low diversity in clinical trials has long been documented in academic literature. Most recently, in 2022, the National Academies of Sciences, Engineering and Medicine (NASM) published its "Improving Representation in Clinical Trials: Building Research Equity for Women and Underrepresented Groups."
The report highlighted the "critical shortcoming" of clinical research conducted in the U.S., namely a lack of representation in clinical trials. Although Caucasian males make up only 30% of the American population, they've represented a vast majority of all study participants in U.S. clinical trials. 
That means data from many clinical trials simply doesn't apply to most of the population. While in recent years diversity has improved in other areas of society, clinical research continues to lack diversity as gender, racial and ethnic minority populations continue to be left out.
Women used to be systematically excluded from clinical trials. Because a majority of drugs currently in use today were approved based on clinical trials conducted overwhelmingly on men, it's no surprise that women are much more likely to experience adverse drug reactions. Moreover, a report from the U.S. Government Accountability Office found that a majority of prescription drugs that were recalled had greater health risks for women.  
Who are the other groups that continue to be left out? They include members of the LGBTQIA+ community, older adults, pregnant and lactating individuals, and people with disabilities. NASM proposes the laudable goal that equitable research should be a clinical trial population that resembles the people who will be recipients of the treatment one day.
Otherwise, an individual receiving a treatment can't necessarily rely on clinical trial results. A person—or their health care provider—cannot be expected to predict the benefits or side effects of a treatment if no one in the clinical trial resembles them. If a consumer brand runs a focus group on young white men to understand how to market to them, it'd be ridiculous for the brand to expect the findings to apply to older black women. Yet, we are still missing such essential health outcome data on many subpopulations.
This significant absence of diversity in clinical trials has staggering health care ramifications. Perhaps the most noticeable, public and recent example relates to pregnant women and the Covid-19 vaccination.
In the case of Covid-19 vaccines, the absence of pregnant people in clinical trials led to vaccine hesitancy in that population. Data later revealed these shots were safe in pregnancy, and that vaccination was important for preventing Covid infection in pregnant individuals.
However, by the time those findings were revealed, the damage had already been done. According to the Mayo Clinic, pregnant women with Covid-19 were more likely to have a premature birth, and a study published in Infectious Diseases found the virus can damage the mother's placenta and cause a stillbirth in unvaccinated pregnant women.
The issue of trial diversity has also impacted FDA and FTC's approach to dietary supplement claims. A report from the U.S. Department of Health and Human Services (FDA's parent organization) on supplement claims states that "FDA guidance recommends high-quality human studies use representative populations."
FTC's 2022 update to its 1998 guidelines on dietary supplement claims demands "study populations reflect the characteristics of the population targeted by the ad" and "advertisers shouldn't rely on research based on a specific test population for claims targeting the general population."
Given the key role of rigorous clinical trials for advancing health knowledge and care, we need to acknowledge the importance diversity plays in understanding the various treatments and how they work better for certain health areas or groups of people. And we need to act accordingly!
Let's remember all tax-paying Americans collectively fund the CMS, including racial and ethnic minority populations, men, women and members of the LGBTQIA+ community, older adults, pregnant and lactating individuals, and people with disabilities.
It is time we place greater expectations and urgency on our government institutions to ensure health data and the resultant evidence-based treatment is relevant to all—and for dietary supplement products to embrace this critical mandate. It's only by executing on this goal collectively that we will achieve true health equity.
With a master of engineering and MBA from Cornell, Pelin Thorogood is a tech-executive-turned-impact-entrepreneur with a focus on data and analytics. She is the co-founder and executive chair of Radicle Science, with a mission to close the proof gap between supplements and pharmaceuticals. Thorogood is a trustee and treasurer of UC San Diego Foundation, co-chair of UCSD Innovation and Entrepreneurship Council, and industry scholar for the Cornell Institute of Healthy Futures.
A physician-scientist, Jeff Chen, M.D., is the co-founder and CEO of Radicle Science, which has pioneered a path for non-pharmaceuticals to clinically prove their true effects beyond placebo. He led clinical trials on natural products as the founder of a UCLA research center. After graduating from Cornell, Chen earned his medical degree and MBA concurrently from UCLA, where he is a David Geffen Fellow and UCLA Wolfen Entrepreneur.
Jaclyn Bowen is a food safety and quality systems engineer, and executive director of Clean Label Project, a nonprofit consumer advocacy organization with the mission to bring truth and transparency to food and consumer product labeling. Previously, she held numerous technical, standards development, food safety, quality and executive roles within the World Health Organization (WHO) Collaborating Centre, NSF International. Bowen holds masters' degrees in quality engineering and public health management & policy.
Subscribe and receive the latest insights on the health and nutrition industry.
Join 37,000+ members. Yes, it's completely free.
You May Also Like
---