Xsto Brings Euro Sports Ingredient to America
Xsto Brings Euro Sports Ingredient to America
The cucumber extract, which has been successful in Europe, targets relief from post-exercise muscle and joint pain.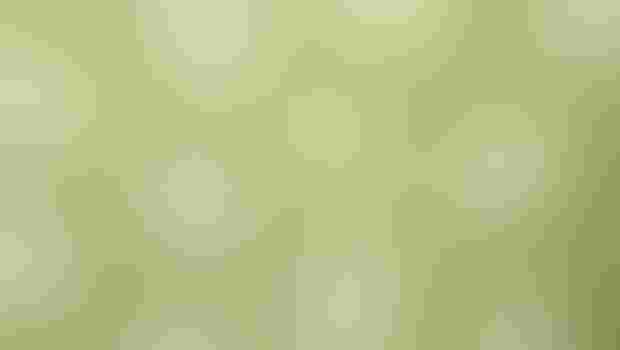 XSTO Solutions has partnered with Switzerland's Naturalea SA to bring a new sports-focused ingredient to North America. A whole fruit extract made from a special cultivar of cucumber (Cucumis sativa), the ingredient was designed to provide relief from temporary muscle and joint pain resulting from exercise. After a successful launch in the European market as Crownhealth Gherkin, the ingredient will be known in North America as Cuvitus™.
"It's exciting to launch Cuvitus, a truly novel ingredient sourced from Cucumbers, a healthy and completely untapped fruit source" stated Francis Foley, president of Xsto Solutions. Adding "People know cucumbers are healthy and delicious and we often see images related to relaxing and rejuvenating Spa visits so we believe consumers will easily relate to the benefits of Cuvitus."
According to Naturalea, the extract was developed in cooperation with university and research center partners, and the extraction process involves proprietary steps to ensure the integrity of the many cofactors from the cucumber responsible for its anti-inflammatory effects. These cofactors inhibit TNF-alpha (tumor necrosis factor-alpha), a cytokine (signaling molecule) that centrally regulates inflammation.
While people have long touted and used cucumbers for anti-inflammatory pursuits—think ancient Egypt, Rome and Greece—there have been a number of published studies showing cucumber and its compounds exhibit anti-inflammatory properties. For example, researchers in India published a study in 2012, detailing how cucumber extract administered before induction of inflammation inhibited inflammatory mediators.
Researchers from England reported the iminosugar ido-BR1 is one of the bioactive compounds in cucumbers with anti-inflammatory potential. Welsh researchers have reported iminosugars in cucumber directly reduce TNF-alpha; these iminosugars reduce inflammation in a steroid-like way but are is not actually steroidal.
Still other compounds in cucumbers have anti-inflammatory properties. Chinese researchers published results in 2013 detailing how curcubitacin E reduced inflammatory activity by inhibiting expression of the pro-inflammatory cytokines TNF-alpha and interleukin-1b (IL-1b). A 2015 publication from Korean researchers reported cucurbitacin B blocked a number of pro-inflammatory mediators, including TNF-alpha and IL-1b, as well as COX-2.
While these research publications helped give birth to Cuvitus, XSTO said it plans to develop even more science on Cuvitus to expand on and better understand the benefits of this unique compound.
It is important to note XSTO is positioning this product as relief from "temporary" inflammation resulting from exercise. FDA has consistently advised the industry that, per the agency's final rule on disease claims, any inflammation claims need to be limited in scope to non-disease. In fact, back when he was still working for FDA's Dietary Supplement Division, Corey Hilmas, M.D., Ph.D.—who is now with the Natural Products Association (NPA)—told the audience during an INSIDER/ Council for Responsible Nutrition (CRN) webinar that "temporary joint inflammation that occurs from over-exerting oneself during intensive training" is an allowable structure/function claim. "It makes perfect sense," he explained. "If you train hard, you might have a self-limiting joint inflammation."
XSTO will be exhibiting at the upcoming Ingredient Marketplace show in Orlando April 27-29. For more information on Cuvitus, contact the company at [email protected]or visit XSTOsolutions.com.
Subscribe and receive the latest insights on the healthy food and beverage industry.
Join 47,000+ members. Yes, it's completely free.
You May Also Like
---