The role of body composition in weight management
The role of body composition in weight management
There are many ways to balance the amounts of proteins, carbohydrates and fats that together will help achieve and maintain a healthy body composition, depending on an individual's goals and genetic makeup.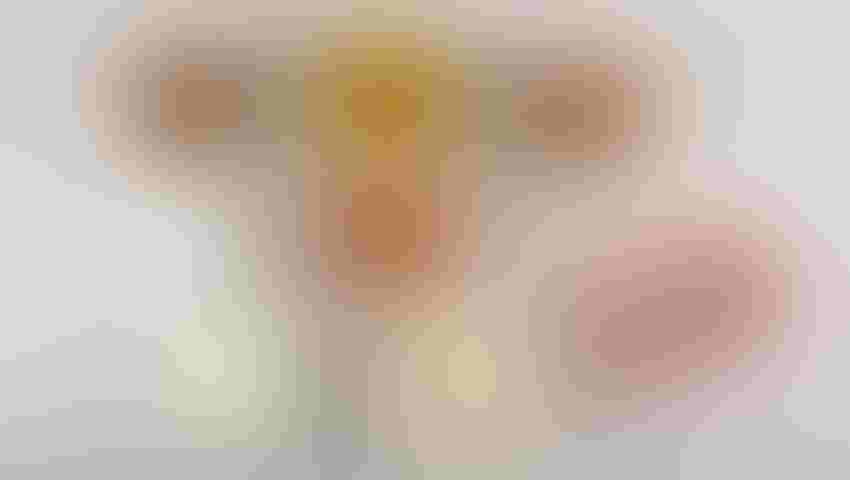 Supplements and functional foods are ideally part of an overall wellness lifestyle that encourages good eating habits and body composition. When put into that context, it's important to understand how all those healthy ingredients contribute to balanced nutrient intake. Let's examine several nutrient groups and how they contribute to the cause.
What is body composition?
First, what is body composition? People often mistake it for being the percentage of body fat a person has. But really it is the sum of the body fat plus everything else (called free fat mass, or FFM), which includes muscles, bones, organs, skin, water, blood and other things. The goal is to have a healthy percentage of body fat balanced out by the presence of muscle.
When it comes to weight management, body composition is a much more useful concept than weight because you can lose weight without losing fat, and you can gain weight without gaining muscle. Improving body composition happens in two ways: build muscle and lose fat (without losing muscle). Different nutrient groups weigh in differently here.
Protein first
Protein's key benefits address both goals. Protein builds and maintains muscle mass and also promotes satiety, helping to curtail calorie intake. Research has shown that 10 to 30% more calories are eaten during a high-carb meal than a high-protein meal. Satiety after the meal has also been shown to be greater with high protein, and fewer calories are eaten during later meals. With an ongoing high-protein diet, satiety is continuously higher than with normal protein intake. There has been an effort to show a link between protein-induced satiety and increases in satiety hormones, but research in this area has been ambivalent.
Protein is known to increase energy expenditure (a.k.a thermogenesis), a cornerstone of weight management. This is because compared to carbohydrates and fats, proteins require a lot of energy to digest. The amino acid profile of the protein also plays a role in how difficult it is to break down. For example, histidine and cysteine take 50 to 75% more energy to break down than other amino acids.
The ability to affect muscle building is also specific to each protein. For example, casein is not water soluble and forms a gel in the stomach. This leads to slower digestion and a quick feeling of fullness, but also a slower feeding of amino acids into the body. This is not your bet for post-workout muscle repair, but great for preventing long-term muscle breakdown and reducing calorie intake. On the other hand, whey is highly soluble and moves into the small intestine for absorption quickly; clinical research has shown that whey stimulates protein synthesis shortly after ingestion, but that its effects are short-lived.
Amino acids themselves may also have a hand in promoting satiety. There is some evidence that elevated blood levels provide feedback to the brain that results in suppression of feelings of hunger; however, this has not been shown in humans.
Fats and fatty acids
On the other side of the macronutrient spectrum, fats and fatty acids have been investigated for their effect on body composition. While fats are the least satiating of the macronutrients, researchers studied whether different fats caused different levels of satiety. Oils high in linoleic acid (omega-6), gamma-linoleic acid or oleic acid (omega-9) were used to replace typical fat sources and were consumed by overweight subjects for two weeks. Satiety was significantly higher for high-oleic acid oil following the meal than for the other two treatments, although overall satiety and caloric intake over the week was not affected.
A related study illuminated that the satiety effects of some fatty acids could be specific to the individual consumer. Subjects who could taste linoleic acid were separated from those who could not (a phenomenon similar to individual sensitivity to monosodium glutamate, or MSG). Linoleic acid-fortified ice cream was offered to both groups until satiation. Those who could taste linoleic acid stopped eating ice cream as a function of feeling more satiated, while there was no such correlation for those who couldn't taste it (there was no difference in perception of the tastiness of the ice cream between groups). This suggests linoleic acid triggers a satiety response in those who can taste it. However, more research is needed to elucidate this mechanism and its potential application.
Conjugated linoleic acid (CLA) drew interest after promising results in an animal model for considerably reducing body fat. However, these results do not seem to carry over into humans. A review covering eight human studies noted that only two showed weight loss, and there was no relationship between intake level and weight loss. Further, animal studies documented undesirable side effects such as insulin resistance and decreased plasma leptin.
Carbohydrates
Carbohydrates are an important source of energy and should deliver the highest percentage of daily calories, even with a relatively high-protein diet. Carbs are the easiest fuel for the body and are even more necessary if moderate or intense exercise is part of the daily lifestyle. The caveat, of course, is that they should be nutrient dense and not refined.
There are many ways to balance the amounts of proteins, carbohydrates and fats that together will help achieve and maintain a healthy body composition, depending on the individual's goals and genetic makeup. A last bit of research with a surprising twist: a JAMA review of popular diets found that the most successful diet was … the one you can stay on.
Risa Schulman, Ph.D., is a functional food and dietary supplement expert, focusing on sound science, claims and marketing. She is president of Tap~Root, a consulting company focusing on health claim substantiation, product development and business strategy. Drawing on 20 years of experience—including the leadership teams of POM Wonderful, Solgar Vitamins and Mars Botanical (a division of Mars Inc.)—Schulman and her team assist prominent and pioneering food and dietary supplement companies, ingredient suppliers and companies shifting into these spaces with straddling the science-regulatory-marketing challenges of product development and launch. Schulman also serves investment bankers and science advisory boards.
Subscribe and receive the latest insights on the healthy food and beverage industry.
Join 47,000+ members. Yes, it's completely free.
You May Also Like
---