The dairy and non-dairy beverage market
The dairy and non-dairy beverage market
Consumers are fueling growth in the dairy and dairy-free beverage market, seeking nutrient-dense, convenient options that are sure to lead to repeat sales if the form and function impress on par with the flavor.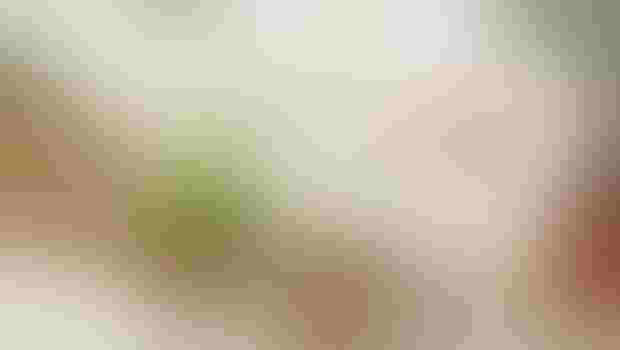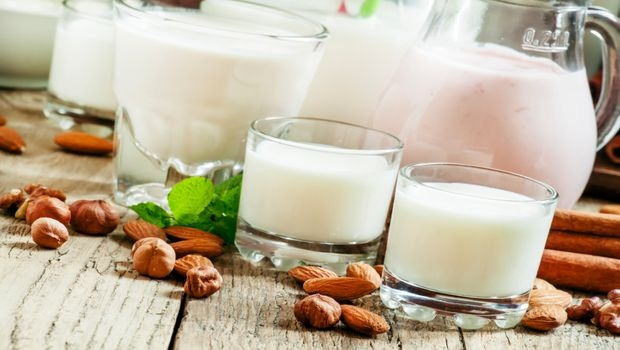 Consumers are looking for tasteful, nutrient-dense and, often, on-the-go beverages in both dairy and non-dairy forms. Sports nutrition was once the popular segment for dairy-based healthful beverages, but now, with the advent of hyper-nutritious consumers, these nutrient-dense beverages are expanding their reach, not to mention the recent boom of dairy-alternative beverages. Walk into any coffee shop, and you'll hear an array of dairy alternative options—from soy and almond to rice and hemp milks.
"Thanks to [Millennials'] ever-changing food preferences, we are seeing a substantial increase in dairy-alternative foods and beverages," said Tina Rzeha, marketing associate–beverage flavors, Sensient Flavors. "They are trying to incorporate more vegetarian and plant-based products into their diets. While the trend is one step ahead of us in Europe, where entire supermarket stores are dedicated to dairy-alternatives, the United States is following the same path. Due to the strong demand of the products and the want of people to live a healthier lifestyle, we have seen a major increase of new product launches in this category."
Mintel's report, "Dairy and Non-Dairy Milk: Spotlight on Non-Dairy, Executive Summary, April 2015," calculated total milk sales grew 18% from 2009 to 2014, reaching US$18.9 billion. "Success came from a combination of rising non-dairy milk popularity, high dairy-milk prices and dairy milk repositioning itself to align with current health trends," the research firm surmised. One reason, according to Mintel, consumers drink non-dairy milk is because they see it as nutritious, and they perceive it to be more nutritious than dairy milk.
"There is an increased awareness that dairy alternative foods and beverages can provide a complete nutritional profile," said Lesley Nicholson, marketing manager, ADM, WILD Flavors & Specialty Ingredients. "This awareness is moving the market from children and those wanting extra calcium, to sports and fitness individuals wanting added protein and other nutrients. The ability to pack additional nutrients like fiber, added protein and vitamins into a dairy-alternative make it a flexible product to address consumer trends." 
To offset dairy milk's declining sales and consumers' leeriness of its healthfulness, the Milk Education Board launched its Milk Life campaign to spotlight milk's high-protein content, re-attracting consumers to the dairy beverage. In 2014, the segment saw its highest growth in total U.S. retail sales in three years, increasing 3.4%. The segment still faces challenges as consumers experience lactose sensitivity or intolerance to dairy, and question the safety of hormone use, according to Mintel.
Even though soy milk pioneered the non-dairy milk category into what it is today, Mintel's report, "Drinking Milk Products in the U.S., July 2015," said soy milk continues to decline in sales, falling by 13% in 2015 in current value terms. But soy milk's decline isn't because consumers are uninterested in dairy-free milks. What's happening is a migration from soy milk to other non-dairy milk alternatives such as almond and coconut milk, due to the taste, health concerns and calories, Mintel explained. "Consumers have been switching from soy milk to almond milk because they consider almond milk to taste better, and enjoy the lower calorie content of almond milk compared with soy milk."
Flavors and taste
Undoubtedly, the classics—chocolate, strawberry and vanilla—are still the most popular flavors in dairy and non-dairy beverages, including dairy-based sports-nutrition drinks. But manufacturers and consumers alike are feeling adventurous; they want to experience new flavor sensations, so both are rising to meet the challenge.
"While the most popular flavors continue to be vanilla and chocolate, they are facing stiffer competition in recent years," said Judson McLester, executive chef/ingredient sales manager, McIlhenny Co./Tabasco Brand. "Top-trending flavors such as red velvet, birthday cake, dulce de leche/caramel, s'more and orchard cherry are gaining ground."
Indeed, marshmallow and graham are finding their way into these types of drinks, as are rich flavors such as banana and peanut butter caramel. The creaminess of certain non-dairy milks, such as almond milk, pairs nicely with what Molly Spence, regional director, North America, Almond Board of California, called "trendy flavors" such as chai spice, matcha and cacao.
Exotic fruit flavors are showing off their tasteful notes, according to Nicholson, including tropical fruits. But really, there is no ceiling on flavors.
Learn more about the dairy and non-dairy beverage market in the article, "The Creamy Beverage Market: Dairy and Non-Dairy Drinks" in INSIDER's Article Archives.
Subscribe and receive the latest insights on the healthy food and beverage industry.
Join 47,000+ members. Yes, it's completely free.
You May Also Like
---