TGIF: Beer and sports
TGIF: Beer and sports
It's Friday. Grab a beer and check out the latest sports nutrition research.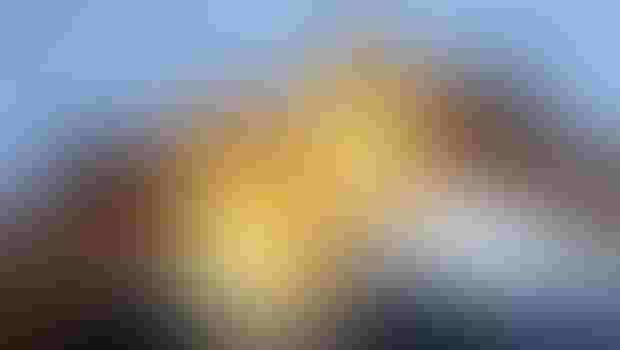 Let's get right to the good news: A beer after exercise has no negative effect on rehydration, according to recent research out of Spain.  I did have some Estrella brand beer in Barcelona and Madrid, but I think of wine when I think of alcohol in Spain. However, I have had a beer after a hike, bike ride or some tennis, so this new study published in June in the Journal of the International Society of Sports Nutrition (2015;12:26) definitely piqued my interest.
Although a small study, this crossover trial featured 16 active males who performed two sessions of heated treadmill running three weeks apart. In the two hours directly following each bout of exercise, the men consumed either mineral water alone or a beer (~22 ounces) followed by water. Researchers assessed body composition, hematological and serum parameters, fluid balance and urine excretion before and after exercise and after rehydration. The results? Beer did not affect any of the analyzed parameters of hydration and health.
The researchers noted thirst-driven drinking in the two hours following exercise is not enough to recover pre-exercise hydration status, but beer was not a factor in this. They admitted to not knowing exactly why beer has no negative affect on hydration, but they floated a few theories (probably over a few beers): the diuretic effect of alcohol may be limited as dehydration increases; and, the body may metabolize moderate levels of alcohol through a special family of dehydrogenase enzymes.
With your beer in hand, consider this other post-exercise conundrum: immune function can be depressed following intense exercise. A yeast from baking, not from brewing—same species (Saccharomyces cerevisiae), different strains—has been found to improve mucosal immunity following exercise.
The double-blind, crossover research, presented yesterday at the National Strength and Conditioning Association's annual conference in Orlando, Florida, was conducted at the University of North Texas and involved general, non-exercising adults (109 young men and women aged 18 to 35) who took either 250 mg/d of a proprietary blend of beta glucans from baker's yeast (as Wellmune®, from Biothera) or placebo for 10 days. The participants underwent intervals (totaling 90 minutes) of exercise (brisk walking or light jogging) in a hot, humid environment. The researchers analyzed saliva collected before and after exercise showed levels of immunoglobulin A (IgA), an antibody important to mucosal immunity, were increased in those taking Wellmune.
"Combined with previous research in fit subjects, this new study suggests that Wellmune offers immune health benefits to the general population while engaged in exercise, ranging from individuals with low fitness level to elite athletes," said Don Cox, Ph.D., Senior Vice President, Biothera Healthcare Research and Development. "These results are consistent with the numerous studies that demonstrate Wellmune's ability to enhance key immune functions and help maintain health energy levels in people experiencing physical or psychological stress."
Wellmune is prime for inclusion in sports drinks, which might be a good chaser for that post-exercise beer you all will now feel less guilty about downing.
We meet back here on another Friday in the future to enjoy a beer and review results from new trials underway, including a trial by Food for Health Ireland researchers based at University College Dublin who are currently investigating a hydrolysate for its ability to enhance metabolic responses in the body and lead to a faster recovery compared to other protein and carbohydrate drinks. We are also keeping an eye on a trial being conducted at the University of Colorado, Boulder, looking into the effect of nicotinamide riboside (as NIAGEN®, from Chromadex), a naturally occurring vitamin B3 metabolite found in milk, on physical function, cardiorespiratory fitness and overall metabolism.
Subscribe and receive the latest insights on the healthy food and beverage industry.
Join 47,000+ members. Yes, it's completely free.
You May Also Like
---