Sweet Retreat: Sports Drinks, Bars to Change Focus
Sweet Retreat: Sports Drinks, Bars to Change Focus
While both segments enjoy strong growth, consumer trends may change the ingredient focus of sports bars and drinks.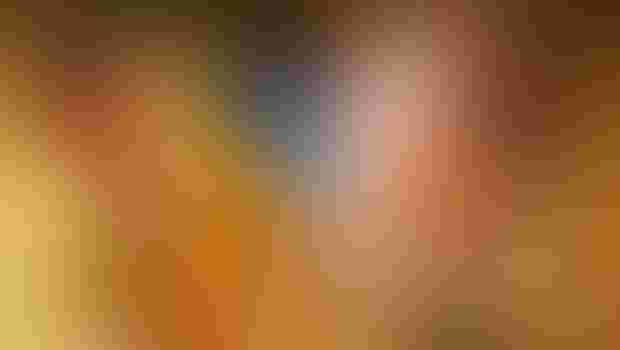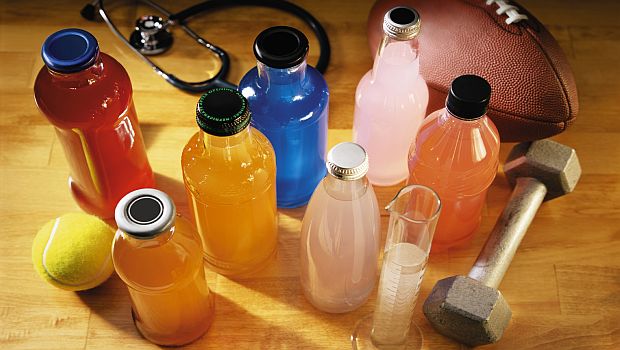 Most active consumers, let alone serious athletes, have used sports drinks and nutrition bars. Sales of these products have been steadily skyward, and this isn't expected to change; change is coming, however, to what is (and isn't) going into these products.
Market research firm Packaged Facts has reported a new era of sports nutrition is underway, marked by a shift away from sugar. In its recent report, "Functional Foods: Key Trends by Product Categories and Benefits," the firm noted 36 percent of U.S. adults consume sports drinks but are demanding less sugar and more natural formulations. Ditto for nutrition bars, including energy bars. While sales of these bars grew 8 percent last year to hit $2 billion total, consumers are asking for more savory ingredients to replace the sweet stuff.
According to the report, increasing consumer interest in natural foods and beverages—no pesticides and no artificial colors, flavors and additives—includes sports drinks. This growing chorus for healthier formulations has left a gap in the market. With market share up for grabs, small start-ups, new entrants and new acquirers are eager to fill the gap. Consequently, market leaders are scrambling to reformulate and reposition their sports drinks.
"The most widely used sports drink brand, Gatorade, has been reformulated over the past few years to keep pace with consumer demand for more natural ingredients that include removal of high fructose corn syrup, announced in 2010 and, most recently, the replacement of the emulsifier, BVO, brominated vegetable oil," explained Elaine Tecklenburg, food and beverage market analyst and author of the report for Packaged Facts.  "While this behemoth sports drink brand, owned by PepsiCo, still contains artificial colors, several new, small market entrants boast that they contain all natural ingredients.  Galazo brand sports beverages are promoted as non-GMO project verified and free of artificial colors, flavors, preservatives and gluten and are made with such natural ingredients as coconut water and evaporated cane juice."
The trends in sports drinks now include use of natural sweeteners such as cane sugar and agave, as well as calorie-free alternatives such as stevia, monk fruit and erythritol. However, use of sucralose and acesulfame potassium are also on the rise. Trendy sports drinks increasingly feature buzzwords like vegan, fair trade and sustainable. Packaged Facts said the focus on sugar content will dominate the market over at least the next year.
Discussing another drink trend, Tecklenburg noted both energy and sports drink marketers have been trying to capitalize on the success of energy beverages by combining the benefits of hydration with energy, primarily from caffeine. "Now these caffeine-containing sports drinks are blurring the line between sports and energy drinks, and facing increased scrutiny from health professionals and regulators concerned about the potential for misuse by adolescents that could result in severe health issues and even death," she said.
Sports drink marketers are now trying to distance their products from energy drinks, Tecklenburg noted. "In late 2014, a Senate Committee addressing health and safety concerns about energy drinks with the goal of improving transparency and ensuring that children and teens are adequately protected from deceptive and potentially harmful advertising practices recommended that all energy drink manufacturers should cease marketing caffeinated energy drinks as intended to be consumed for hydration or rehydration," she explained. "The committee also recommended that FDA should define both energy drinks and sports drinks, which would help sports drink manufacturers distance their products from energy drinks."
As far as energy bars, the firm noted the market for energy and recovery foods for athletes and other active consumers looks to be increasingly overtaken by savory flavors and ingredients, including sweet potatoes, seeds, meat and some fruits. Roasted Jalapeno, Honey Smoked BBQ and Pizza Marinara are more common flavors creating buzz in this market, as the meat trend grows in both mainstream and sports nutrition segments—protein is a huge driver amongst active consumers seeking post-exercise muscle recovery.
David Sprinkle, research director for Packaged Facts, highlighted the creation of these products with natural and organic, non-GMO, gluten-free whole foods including grass-fed, humanely treated animals while addressing sustainability concerns along with taste, performance and nutrition.
Visit the Packaged Facts site to learn more information about the report, "Functional Foods: Key Trends by Product Categories and Benefits."
Subscribe and receive the latest insights on the healthy food and beverage industry.
Join 47,000+ members. Yes, it's completely free.
You May Also Like
---