Sugar reduction in sports nutrition applications
Sugar reduction in sports nutrition applications
The success of sports nutrition products requires meeting consumer demand with formulations they can trust and rely on, while also delivering on taste.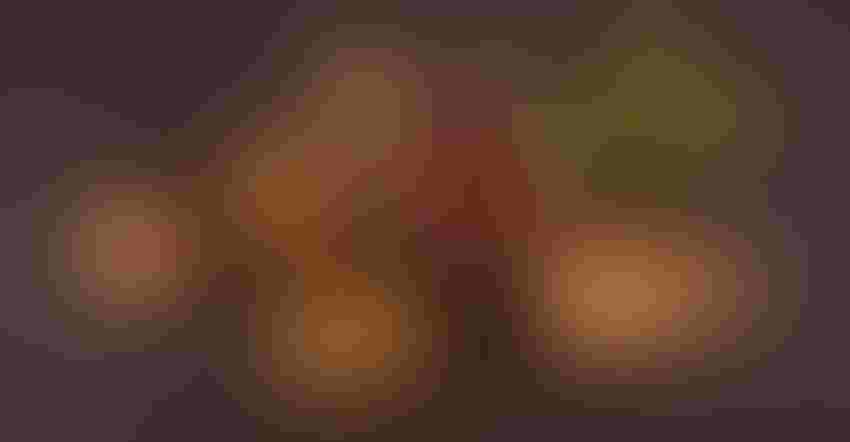 The sports nutrition market continues to see steady growth. Athletes and mainstream users, including exercisers and those leading active lifestyles, are looking for products that support their recreational and lifestyle-driven performance. Both men and women seek sports nutrition products to help improve their nutritional intake, general health, well-being, performance, and muscle growth and recovery from exercise. The success of sports nutrition products requires meeting consumer demand with formulations they can trust and rely on, while also delivering on taste. Whether protein powders or bars, gummies, chews, ready-to-drink (RTD) beverages, pre-workout enhancers or post-workout enhancers, flavor and sweetness must meet consumer expectations.
Clean label and free-from claims
Many active consumers are looking for clean label products, including those with no artificial colors, flavors or sweeteners, and other "free-from" claims. There is a clear shift toward plant-based, natural, sugar-free and less-added-sugar products. Sugar reduction innovation is at an all-time high, and there is tremendous demand for sweeteners that allow for 100% sugar replacement—and are also natural and taste good. However, consumer preference for sweetness is still strong, too. Sports nutrition product manufacturers are actively seeking ways to successfully achieve low sugar content while delivering on good taste, texture and overall appeal.
Natural, plant-based sweeteners
The demand for sugar reduction and product purity has brought much attention to natural and plant-based sweeteners such as stevia and monk fruit. Stevia has led the natural high-intensity sweetener market, and demand has grown exponentially since its approval and introduction. Monk fruit, also known as luo han guo, is quickly rising in popularity. Many sports nutrition brands are recognizing the benefits of incorporating monk fruit into products and formulations, and it is garnering attention as a sugar alternative. The sweetness of monk fruit comes from components called mogrosides found in the flesh of the fruit. Monk fruit is a no-calorie, natural sweetener with a glycemic index of zero that provides a well-rounded, fruity taste profile, and allows for an added "fruit-based" claim.
Finding the sweet spot
Formulating sports nutrition products that meet these needs may require manufacturers to address significant technical challenges. Reducing sugar content can impact not only sweetness, but also texture, color and the overall taste experience. While athletes and other sports nutrition consumers are looking for healthier alternatives and less sugar, they are also not willing to give up taste. Mintel reported taste is the most important product attribute to consumers. For this reason, reducing sugar in sports nutrition products cannot be done at the expense of flavor and familiarity.
Sweet synergies
Researchers have identified approximately 40 molecules in stevia. This includes steviol glycosides like rebaudiosides A and D, stevioside and rubusoside, which are primarily responsible for stevia's taste. Leading sweetener suppliers are conducting ongoing research and developing advanced sweetener platforms that leverage these molecules in a variety of ways, and for specific applications.
Monk fruit extract, typically with mogroside V at around 50%, can be a good starting place in formulating sports nutrition products such as protein powders and bars. At a usage level around 200 to 300 ppm, monk fruit extract can be used as a sweetener to achieve maximum sugar reduction. It brings natural sweetness from a fruit source without any calories. Additionally, monk fruit extract (at certain concentrations) can be used as a flavor in smaller dosages, according to Flavor and Extract Manufacturers Association (FEMA) guidelines. It can help enhance and round out the sweetness profile, and thereby may be labeled as a "natural flavor."
Monk fruit extract and stevia extract work great together to sweeten sports nutrition products. The challenge is finding the perfect combination, given there are many different specifications and requirements for every application. Advanced science and technology has enabled solutions that can shorten the formulation process and achieve a natural synergy by combining just the right steviol glycosides and mogrosides in optimal ratios. This complimentary pairing enables the best of each sweetening compound to stand out, allowing for deep sugar reduction with a more sugar-like profile. Avoiding bitterness in sports nutrition products can also be challenging, and a specialized combination of monk fruit and stevia can be a good solution to reduce any bitter taste.
It's all about finding the best mix of ingredients to fit specific application needs. Tremendous industry efforts are underway to discover new approaches and best practices in natural sweetener production. Working with sweetener experts can help provide insights, guidance and innovation in navigating the complexities and nuances of natural sweeteners. Industry experts are working on technical advances to manage sweetness levels by combining ingredients and developing custom platforms for specific sports nutrition product needs. For example, such advances include adjusting mogroside V levels of monk fruit to achieve just the right sweetness level, or customizing the rebaudiosides of stevia extract and developing custom platforms utilizing reb A with other steviol glycosides.
Suppliers are discovering ways to help manufacturers and developers overcome the challenges of opting for sugar alternatives. Vast improvements are being made to improve taste profiles, product formulations and time to market. Each sports nutrition product is unique, and flavor and sweetness requirements vary for each application. Advanced research and tools have enabled the next generation of sweetener platforms and flavor modulators that deliver improved performance and taste profiles. This new generation of plant-based sweetener solutions is allowing sports nutrition product developers to elevate the health and nutrition behind these products, while giving consumers a taste profile they can enjoy.
Shaun Richmond is vice president of sales, North America and Global Accounts for Layn, a global leader in the vertically integrated production of premium quality plant-based sweeteners and flavors. He has spent much of his career in senior roles within the natural food and beverage industry. Shaun earned his degree in Business from the University of British Columbia, and a degree in International Business from Hogeschool Zeeland in the Netherlands.
Subscribe and receive the latest insights on the healthy food and beverage industry.
Join 47,000+ members. Yes, it's completely free.
You May Also Like
---