Struggling GNC Seeks to Reinvent Itself as Revenues Plunge
Struggling GNC Seeks to Reinvent Itself as Revenues Plunge
Following a 90-day review of GNC's business, Interim Chief Executive Robert Moran described "a badly broken business model in need of change."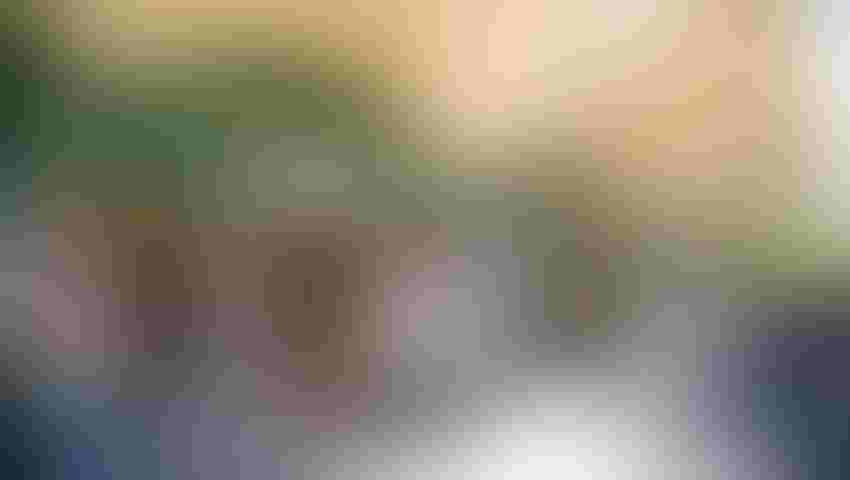 Amid efforts to reinvent itself, GNC Holdings Inc. (GNC) on Thursday reported plunging revenues in the third quarter and overall disheartening financial results, causing its share price to tumble as analysts cited the competitive pressures facing the retail giant.
Following a 90-day review of the business, Interim Chief Executive Robert Moran described "a badly broken business model in need of change," especially across five areas: the retail customer experience, pricing, GNC's loyalty program, product innovation and marketing.
"GNC is on a journey and will not be turned around overnight," Moran acknowledged during a third-quarter conference call with analysts, which Seeking Alpha published. "It starts first with fixing the customer in-store experience, which has been subpar for some time. We must first earn back the trust of our customers, suppliers and associates."
GNC, the specialty retailer of vitamins and supplements, reported consolidated revenues of US$628 million, an 8.1 percent decline from the same period in 2015. Domestic retail same-store sales contracted 8.5 percent, or $35.2 million, year over year.
The poor performance in the quarter cascaded throughout the business, with net income ($32.4 million) down nearly 30 percent from the same quarter last year ($45.8 million).
Wall Street reacted harshly to the third-quarter results, punishing the stock price of a company that is reportedly in talks to sell itself, with several Chinese investors among the possible suitors.
The stock (NYSE: GNC) plunged from its $20.14 closing price the day before results were published to close at $15.13 the day of the earnings announcement. The stock price closed Oct. 28 at $13.48, reflecting a 52-week low.
Stephen Tanal of the investment bank Goldman Sachs slashed the firm's 12-month price target on the stock to $12 from $22. Goldman Sachs has a "neutral" rating on the stock.
Pittsburg-based GNC faces steep competition from various sources, financial analysts said, complicating its efforts to rebound.
In vitamins and dietary supplements, GNC has ranked sixth in the United States in 2016 with 2 percent "value share," according to research from Euromonitor International. GNC holds 4 percent value share in the sports nutrition category, ranking fifth in the category, the market research firm noted in a company profile.
"We believe competitive pressure from the mass channel and online remains intense, and could prove insurmountable if GNC is unable to bridge its shortcoming in convenience or sufficiently differentiate its in-store experience or product offering, even if its prices match the competition," Goldman Sachs' Tanal wrote in Oct. 28 equity research.
"Mass retailers that have pushed into this category are simply more convenient, and already part of consumers' regular shopping habits," the analyst added.
GNC has made a number of moves to transform its business, though some of the decisions have temporarily hurt the company.
·         In the third quarter, the retailer aligned its dotcom and store pricing and jettisoned bulk sales. Moran described the changes as "the right thing for the brand in the business," but he said they caused GNC.com same-store sales to plummet more than 30 percent.
·         GNC has appointed an executive (Jay Kent) to the newly created position of chief supply chain officer to assist with efforts to bolster its inventory. Moran noted too many stores are out of stock with products.
·         The company will roll out tablets and Wi-Fi for its associates to better meet customers' needs.
·         GNC is adopting a new loyalty program (myGNC Rewards) in response to concerns that the Gold Card program is ineffective. The Gold Card Program was "outdated" and featured a pricing strategy that confused customers, Moran said in the call with analysts, and it failed to "drive the customer behaviors we wanted."
·         Six weeks ago, GNC introduced a pilot program in seven markets to test a single-tier pricing strategy, according to Deutsche Bank Securities.
Research analyst Shane Higgins of Deutsche Bank Securities said GNC plans to unveil new pricing and its loyalty program by the end of 2016.
"We applaud GNC for taking decisive action to improve the trajectory of the business," Higgins said in an Oct.  27 research note, which rated the stock a "hold." "However, we expect the transition to be choppy, with sales and earnings to remain under pressure well into 2017."
GNC captures less than one-third, or 27 percent, of its most loyal customers' purchases in the category of vitamins, minerals and supplements, according to equity analysts Karen Short and Sean Kras of Barclays, the banking and financial services company.
"As such, the business model may still remain under pressure even with the new pricing and loyalty strategies," the analysts wrote in Oct. 28 equity research.
Subscribe and receive the latest insights on the healthy food and beverage industry.
Join 47,000+ members. Yes, it's completely free.
You May Also Like
---