Sports Supplements Linked to Male Eating Disorders?
Sports Supplements Linked to Male Eating Disorders?
New research suggests overuse of certain sports supplements possibly contributes to eating disorder in men struggling to attain society's ideal male physique.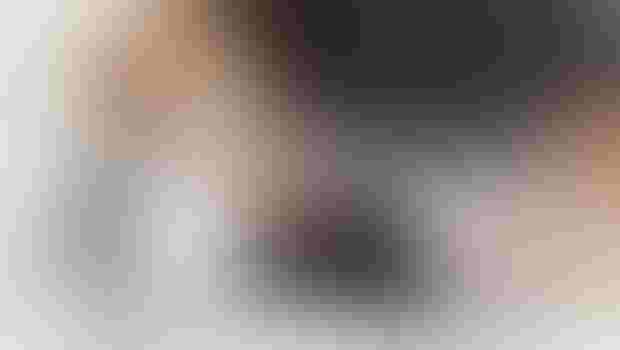 New research presented today at the American Psychological Association (APA) annual convention suggested overuse of certain sports supplements may contribute to eating disorder in men struggling to attain society's ideal male physique.
A pair of psychologists, Richard Achiro, Ph.D., and Peter Theodore, Ph.D., from the California School of Professional Psychology at Alliant University, Los Angeles, surveyed 195 men over the age of 18 who worked out twice per week and had taken legal appearance- and performance-enhancing drugs (APEDs) in the 30 days prior to the study.
I must note they list the APEDs in this study as creatine, glutamine and protein powders/bars. I think it is misleading to call these dietary supplements "drugs." I do agree with them that these supplements are often marketed specifically toward men who want to achieve an ideal fat-to-muscle ratio.
The survey asked for information on eating behaviors, legal APED use and various psychological "constructs." The data was analyzed using a scale to determine risky APED use that was developed specifically for this study and reportedly found to be valid and reliable for this study's endpoints and subject population.
According to the abstract presented, "structural equation modeling revealed that internalization of cultural standards of attractiveness (i.e., the degree to which one has internalized the body ideal perpetuated by media representations of lean and muscular men), self-esteem, gender role conflict, and body dissatisfaction each play significant roles in determining risky body change behaviors (i.e., excessive legal APED use and disordered eating) in gym-active men."
Translation: men take society's ideal male physique to heart and adopt risky behaviors to attain this "perfect" physique.
Another model used by the researchers suggested where a man is in his training (bulking, cutting, maintaining, etc.) is an important factor in seasonal shifts in risky behavior.
"Overall, the current findings suggest that excessive legal APED use may represent a variant of disordered eating that threatens the health of gym-active men," they concluded. "Clinical implications include the importance of helping clients struggling with excessive APED use to develop insight regarding psychological factors other than body dissatisfaction that may contribute to over-reliance on these supplements (e.g., gender-based conflicts, core beliefs about being unworthy or fundamentally unattractive)."
I reached out to Dr. Achiro but did not receive a response by press time. I will update this blog post when I get some info and comments from him.
In released statements, Achiro explained these sports supplements have become ubiquitous in this male demographic, and their marketing tries to take advantage of underlying insecurities of masculinity.
"The most critical implication for these findings is to put risky/excessive legal supplement use on the map as an issue facing a significant number of men," Achiro said, noting body-conscious men driven by psychological factors to attain a level of physical or masculine 'perfection' are prone to use these supplements and drugs in a manner that is excessive and which was demonstrated in this study to be a variant of disordered eating. "As legal supplements become increasingly prevalent around the globe, it is all the more important to assess and treat the psychological causes and effects of excessive use of these drugs and supplements."
Are dedicated gym guys frequent abusers of sports supplements? If so, does this constitute an emerging eating disorder? I'd love to hear your thoughts.
Achiro noted 29 percent of men polled in the study admitted they were concerned about the level of their supplement use, and 9 percent said their doctor had requested they stop or cut back on supplements due to existing or potential adverse health problems.
I think there are some interesting questions raised by this research, but far more research must be conducted on larger populations before any broad conclusions should be made or the public alerted.
Subscribe and receive the latest insights on the healthy food and beverage industry.
Join 47,000+ members. Yes, it's completely free.
You May Also Like
---