Sports Nutrition Market : 2016 Season Preview
Sports Nutrition Market : 2016 Season Preview
There will be no shortage of new developments in the area of sports nutrition ingredients and finished products in 2016. Here's a look at what the coming season might bring.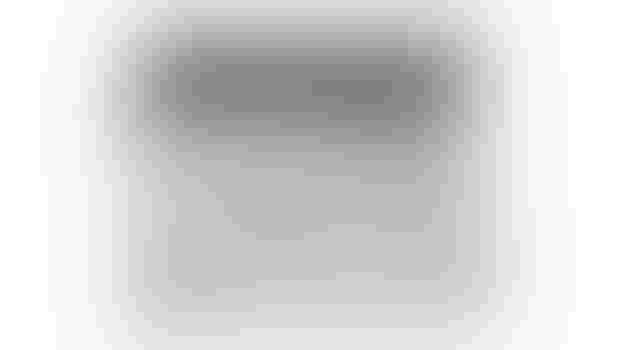 As 2015 winds down, we set our sights on the coming new year. Don't forget to reflect back on the highs and lows of 2015—Sports Nutrition Year in Review for 2015—but let's look ahead to the new season and turn the spotlight on potential breakout ingredients and the expanding audience in the sports nutrition arena.
There was a lot going on this past year in sports nutrition relative to legal and regulatory areas, but we'll tackle that outlook in the next blog. For now, we'll focus on ingredients, consumers and research.
There is no indication the sports nutrition marketplace will stop picking up new fans from new demographics. The core of the sports segment continues to be young males consuming protein and related products, but expect even more consumers to engage in exercise—walking and swimming are atop the faves list, but running isn't too far behind, as evidenced by the frequency of new half and whole marathon participants. These newly activated consumers are bringing their love of protein to their exercise and athletics in an effort to maximize lean body composition, strength, endurance and performance, but they also are bringing their desire for more varied nutritional products. Likewise, expect to see more products labeled as vegetarian, vegan, gluten-free, dairy-free, as the other nutrition worlds crossover into sports. This will also bring more varied packaging to the sports nutrition aisle, as the new demographics have eyes for more colorful graphics and will want packaging that speaks to them, not just hardcore athletes.
As an example of the crossover effect, trendy plant proteins continue to draw attention. Some diehards may question the value of pea or rice protein compared to whey or even sophomoric soy, but research is showing alternatives such as rice protein can offer comparable benefits, albeit at slower absorption rates. In the "other" category, bug protein will be looking to break out in 2016; it has gotten a load of press but needs to move past both the "yuck" factor and the novelty stage. The market will have to see more research on the benefits of bug and plant proteins in real sports world scenarios and active populations, and formulators are going to have to meet taste and aesthetic challenges.
Protein and amino acids go hand-in-hand, and companies will likely continue to develop more novel, branded amino acids in the vein of Susatmine (Kyowa Hakko), Carnosyn (NAI) and PepForm (Glanbia). New amino acid ingredients may not just focus on muscle protein synthesis, but also blood flow, energy, immune and mental benefits, all which impact performance and endurance.
Energy is a category that will not go away. Energy demands will go up with all the new active consumers squeezing workouts and marathon/biathlon/mudder race training into already busy schedules, which increasingly include shuttling kids around to various extracurricular activities. The trend away from sweet ingredients shall persist, although alternatives like stevia still need to solve some flavor issues especially in certain beverages. Despite more regulatory scrutiny on caffeine, not to mention the fact caffeine provides more alertness than true energy (read more here), don't expect to pure caffeine and its many plant sources (guarana, tea, kola nut, etc.) to get less playing time in 2016. However, there is a good chance of seeing more products combining branded specialty carbs with branded amino and protein ingredients to address the performance spectrum from energy to strength, endurance and recovery. The SupplySide Editor's Choice Award Sports Nutrition Finalist Hydra C5 is a prime example of this type of innovative formulation.
Caffeine, especially the transparency of its sources and amounts, is an ongoing concern for responsible manufactures and brands, but stimulants have been the most controversial energy ingredient. The market may see no slowdown in novel stimulants, even as authorities take more action against novel forms (DMAA, BMPEA, etc.). However, it looks like certifications relative to banned and dangerous substances in sports supplements will keep making inroads in this segment. Whether NSF for Sport, Informed Choice or the newer Aegis Shield, these certifications are being marketed as vital stats for new product lines. The joint product line from Thorne Research and  EXOS (formerly the famous pro athlete training center Athlete's Performance), as well as new products for Herbalife's CR7 line of products featuring Cristiano Ronaldo come to mind as NSF Certified for Sport. Nutramunity, from NutraQ, is an example of a new ingredient certified by Informed Choice's Informed Sport program. Manufacturers will continue to tout "clean" products, but more brands are going for the certification seals to prove it.
Supportive products will continue to hit the market. The recent SupplySide West Editor's Choice Awards submission stack included tons of innovative products addressing immune challenges from intense exercise; injuries and healing; and, for the winner, anabolic gains while you sleep. In this way, sports nutrition will be as much about home and office as it is the gym and the field. We are talking both pre- and post-workout and beyond. Its novel approaches like these that will make new products standout. Expect to see more probiotics for immune as well as performance, and more antioxidants (astaxanthin, for one) and anti-inflammatory ingredients (led by curcumin) for the rapidly rising area of recovery.
Sports nutrition research is chugging along at quick pace. The Journal of the International Society for Sports Nutrition (ISSN) has published hundreds of research articles along with other important content such as editorials and reviews. This is just one journal in which sports nutrition-related studies appear. Research on protein and other sports nutrition staples will continue to root out very specific data on timing, dosing and population-specific benefits, while the newer ingredients to the sports market will focus on basic mechanisms relative to muscle development, energy, endurance, performance and recovery—pre- and post-workout research will remain strong. Among the most viewed article in JISSN this year were articles on botanical-based ingredients, including pea protein, curcumin, cherry juice and garlic. The effect of safety and quality concerns will remain a strong influence on research, as energy and anabolic products will be studied for stimulant and other potentially harmful effects. Lastly, protein will continue to be studied in combination with other ingredients like probiotics, omega-3s, non-proteinogenic amino acids and botanicals.
All that said, including some obvious observations/predictions, the sports nutrition market will definitely have a few surprises we could not predict. This is what makes this segment one of the most exciting in the entire natural products industry.
Subscribe and receive the latest insights on the healthy food and beverage industry.
Join 47,000+ members. Yes, it's completely free.
You May Also Like
---