Sports Nutrition Food and Beverage Finalists for 2019 NEXTY Awards at SupplySide West
Sports Nutrition Food and Beverage Finalists for 2019 NEXTY Awards at SupplySide West
A powerful pre-workout drink, a low-sugar, non-GMO wellness bar and high-protein meal replacement shake are among the finalists vying for the 2019 NEXTY Awards at SupplySide West in Sports Nutrition Food and Beverage.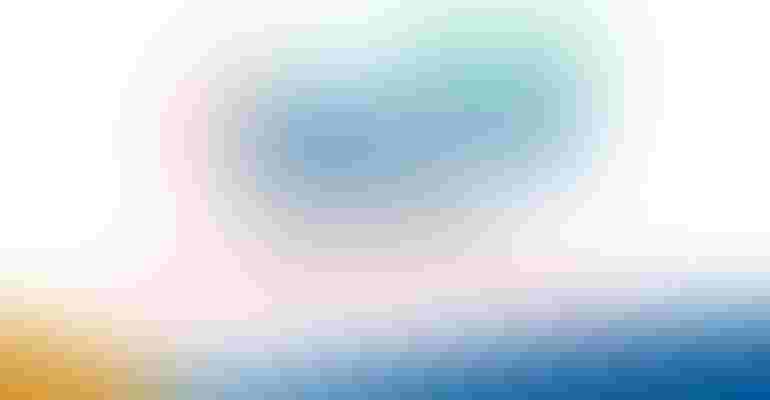 The NEXTY Awards at SupplySide West recognize innovation, inspiration and integrity across a range of finished product categories—from condition-specific supplements and nutrient delivery innovation to functional food/beverage and brand storytelling. Eligible products must have been launched to the U.S. consumer market between summer 2018 and July 31, 2019.
Known for the last seven years as the SupplySide West Editor's Choice Awards, in 2019 the ECAs have been rebranded as the NEXTY Awards at SupplySide West. This evolution embraces the industry recognition of the NEXTY brand as a symbol of excellence and further aligns the SupplySide and Natural Products Expo events.
Functional food and beverages comprise an opportunity area for sports nutrition, especially with an expanded consumer base of active consumers who follow mainstream trends. Energy and recovery drinks have long been popular, but sports beverages now target performance, cognitive and other important benefit areas for athletes and active people. Protein has been a gateway to sports nutrition for many users, and this is certainly the most prolific ingredient in functional foods, from bars and shakes to snacks and baked goods.
As demonstrated by the finalists in this category, more new sports nutrition products are targeting mainstream trends such as plant-based, gluten-free, non-GMO, clean label and organic. Areas of growing importance also include transparency of nutrition labeling and, in some cases, clean labeling. These finalists represent not just a range of energy, muscle and performance goals, but they also the widening range of flavors, formats and other trends sports nutrition consumers increasingly demand.

Many athletes and active consumers struggle with morning nutrition, eating poorly or not at all. Blue Star Nutraceuticals designed its Shake One as an all-in-one, one-stop morning meal solution to build muscle, jumpstart fat metabolism and provide the energy needed to start the day on the right foot. The cappuccino-flavored shake is a low-calorie, high-protein, high fiber meal replacement featuring hydrolyzed whey protein, a high-quality pre-digested whey protein isolate that rapidly enters the bloodstream and promotes muscle protein synthesis. The product's vitamin D is Earthlight, an all-natural, non-GMO, whole-food powder from mushrooms exposed to light yielding 40,000 IU of vitamin D per gram. The all-natural morning stimulant blend contains no artificial caffeine sources, only extracts from Coffea robusta, organic green coffee bean, guarana, and cocoa bean. In addition to the clean, transparent labeling, Shake One is backed by a research paper citing clinical studies on its various ingredients.

Life Extension formulated its chocolate brownie-flavored Wellness Bar as a delicious, nutritious snack with a balanced macronutrient profile, certified non-GMO ingredients, and 12 grams of protein from grass-fed whey. Other on-trend aspects to this bar include low sodium content and only 1 g sugar. Each bar has 12g fiber 9chicory root and tapioca) and 10g fat to promote satiety. It is also gluten-free and clean label.

Power Supplements turned to Ph.D.s and M.D.s to research and develop its latest pre-workout RTD beverage to support modern athlete and enthusiast fitness goals. The mission was to include only proven functional ingredients at effective dosages tested on world class fitness athletes as well as enthusiasts for performance results. Thus, the product is a powerful mixture of creatine hydrochloride, beetroot (nitrates), beta alanine, citrulline malate and branched chain amino acids (BCAAs). Recognizing the importance of cognitive performance, the drink also includes norvaline, GABA, phenylethylamine (PEA) and caffeine.

Designs for Health set out to formulate a superior keto collagen powder, with clean ingredients, a great texture/flavor profile, and ideal macros for keto dieters or even just those who want to consumer fewer carbs. Keto beverages are increasingly popular, and this new drink mix offers keto fans a high fat powder drink mix loaded with fats from avocado oil powder, grass fed butter powder and the medium chain triglyceride caprylic acid (C8). Instead of using generic collagen, KTO-360 Powder uses three clinically supported, trademarked sources of bovine collagen, offering a 16 g protein per serving. On trend, the product is gluten-free, soy-free and non-GMO.

This plant-based protein beverage product from Noosh Brands is created from whole California almonds—"noosh"(phoenetically) means almond in Armenian, the ancestry of Founder and CEO Sarine Sahatjian. The protein product is naturally flavored as "vanilla berry with supergreens," including wheat grass, barley grass, spinach, kale, broccoli, spirulina and blue-green algae. The formula adds the adaptogenic herb ashwagandha and the antioxidant fruit açai. This product stands out as a clean, Non-GMO Project Verified, vegan protein made via a unique process that maximizes the nutritional value of every almond. For consumers concerned about allergens or other troublesome ingredients, this protein powder contains no peanuts, soy, dairy, corn or palm oil. The RTM powder is available in multi- and single-serve packets.
One winner in each category will be announced Friday, Oct. 18, from 12:30 to 1 p.m., on the SupplySide Central Stage (booth #5759) at SupplySide West 2019, held at Mandalay Bay in Las Vegas.
Click the following link to learn more or to register for SupplySide West. A display case showcasing all the finalists' products will be available in the Expo Hall. Visit this link for the full list of categories and finalists.
Subscribe and receive the latest insights on the healthy food and beverage industry.
Join 47,000+ members. Yes, it's completely free.
You May Also Like
---