Sports Nutrition: FDA Regulation of Adulterated Products
Sports Nutrition: FDA Regulation of Adulterated Products
As sports nutrition and bodybuilding companies continue to battle for customers by coming up with novel ingredients and formulas to produce sought-after products, FDA will continue to scrutinize the category.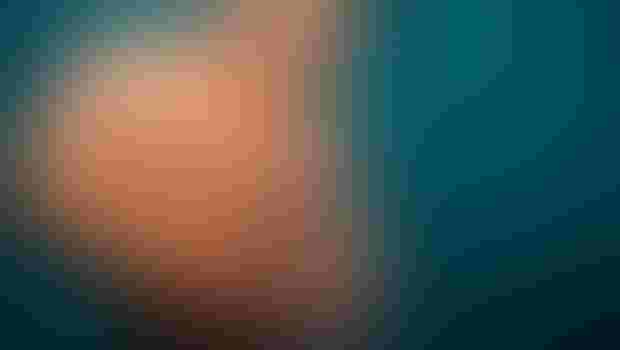 Drop in on a fitness show or expo hall and you will see booth after booth of the latest and greatest sports nutrition products touting everything from weight-loss benefits and toned physiques to ripped abs and bulging biceps. Such nutrition products are ubiquitous and the market is booming. To meet this demand, sports nutrition companies are always looking for new ingredients to deliver new and better benefits to their rabid customer base and give them an extra edge. However, the presence of undeclared drug ingredients or ingredients with unproven records of safety that could cause health risks for consumers in a small number of products has caused federal regulators and others to look more closely at the whole category of products. Companies must be aware of these concerns to ensure they stay on the right side of the law.
Regulation of Sports Nutrition Products
FDA is the principal federal agency tasked with the regulation of products intended for human consumption, including food, beverage and dietary supplement products. Part of FDA's charter is to ensure the safety of such products and enforce the Federal Food, Drug and Cosmetic Act ("the FDCA") and the accompanying regulations. Over the last several years, FDA has focused on two particular areas of concern for products in the sports nutrition category and, more specifically, in the bodybuilding arena. One area of concern is the presence of active drug ingredients in products that are undeclared on the label. The other concern is the presence of ingredients that are either, in the eyes of FDA, impermissible ingredients or new dietary ingredients (NDIs) for which a notification has not been properly filed. Either one, if true, could cause a product to be deemed adulterated and, if introduced into commerce, could be a violation of the FDCA.
Undeclared Active Drug Ingredients
In December of 2010, FDA took several steps in an effort to stem what it perceived to be a serious problem with undeclared active drug ingredients in three categories of products that are often marketed as dietary supplements—weight-loss, sexual enhancement and bodybuilding. Products in these three categories have been found to contain such undeclared active drug ingredients as sildenafil from Viagra or tadalafil from Cialis in sexual enhancement products, sibutramine in weight-loss products, or various steroid analogues in bodybuilding products. The major concern for FDA is consumers in such situations don't know they are consuming such ingredients, which could result in serious safety issues if consumers are allergic or otherwise have reactions to such ingredients.
First, former FDA Commissioner Margaret A. Hamburg, M.D., sent a letter to the dietary supplement industry, emphasizing the legal obligations and responsibilities of companies to prevent tainted products from reaching the U.S. market. Second, FDA initiated a new notification system on its website to warn consumers more quickly about alleged tainted products. And third, FDA implemented a mechanism to allow the dietary supplement industry to alert FDA about potentially tainted products and the firms that make them.
With respect to the bodybuilding products realm, the frequency of public notifications and safety alerts pertaining to products with alleged undeclared active drug ingredients has been low over the last several years. In fact, FDA has issued only two notices in the past two years that appear on FDA's portal pertaining to alleged adulterated bodybuilding products, compared to dozens and dozens for products in the sexual enhancement category.1 Those notices include a warning regarding a product that allegedly contained undeclared corticosteroid and antihistamine, as well as a product that overtly declared the presence of anabolic steroids.
Adulterated products based on the presence of drug ingredients will always be a primary concern of FDA. It is critical that companies verify the ingredients in the product and test ingredients, especially ingredients coming from foreign suppliers, as this is often the source of undeclared ingredients "piggybacking" on other disclosed ingredients.
Alleged Impermissible Ingredients
The area of more recent focus and activity from FDA has been the use of ingredients in sports nutrition products, which FDA deems to either not meet the definition of dietary ingredients or are NDIs for which proper notifications have not been filed. A flurry of warning letters over ingredients such as DMBA, BMPEA and picamilon brought some new and unwanted attention to the category.
To be legally used in a dietary supplement, an ingredient must be a dietary ingredient. While there is no separate definition of dietary ingredient in the FDCA, categories of dietary ingredients are set forth in the definition of dietary supplement found in the FDCA.2 Those categories include: 1) vitamins; 2) minerals; 3) herbs or other botanicals; 4) amino acids; 5) concentrates, constituents, extracts, metabolites or a combination of any vitamins, minerals, herbs, botanicals or amino acids; or 6) "a dietary substance for use by man to supplement the diet by increasing the total dietary intake." If the ingredient falls into one of those categories, it is likely to be deemed a dietary ingredient. (There are a few exceptions as well, such as those ingredients that have been approved as active drug ingredients or investigated as new drugs prior to being marketed as dietary supplements.3 However, there is a second analysis which must take place. If the dietary ingredient was not marketed as an ingredient prior to Oct. 15, 1994—the date the Dietary Supplement Health & Education Act of 1994 (DSHEA) was passed—the ingredient is considered an NDI subject to a requirement to file a notification with FDA at least 75 days prior to introducing the product into commerce.
The focus on some potentially impermissible ingredients with possible safety issues really started back in 2012, after the military reported a number of safety issues allegedly tied to bodybuilding and sports nutrition products containing DMAA, which is also known as 1,3-dimethylamylamine, methylhexanamine or geranium extract. In April of 2012, FDA issued warning letters to 10 different manufacturers and distributors of dietary supplement products containing DMAA. In those warning letters, FDA attacked products with DMAA on several fronts. First, it reminded each company that each ingredient in a dietary supplement must meet the definition of a dietary ingredient. FDA noted that while some companies assert that DMAA is a constituent of geranium oil, at least some of the DMAA on the market at the time was synthetic. FDA has taken the position that synthetic constituents of botanicals do not meet the definition of a dietary ingredient because, since they are synthetic, they were never actually part of the herb or botanicals. (This has certainly been a point of contention between FDA and the dietary supplement industry since FDA's draft guidance on the subject was released on July 3, 2011.4 Thousands of comments were submitted by industry on this and other aspects of the guidance and, five years later, industry is still awaiting a revised guidance from FDA.)
However, FDA went on to say in the letters that, even if DMAA is a dietary ingredient, it is a new dietary ingredient because there is no evidence that it was lawfully marketed as an ingredient prior to Oct. 15, 1994, requiring an NDI notification, which was not filed. However, even if an NDI notification was filed—and now we get to the crux of situation—FDA indicated it has serious questions of safety pertaining to DMAA. As stated in the letters, to the best of FDA's knowledge, there is no history of use or other evidence of safety establishing DMAA will reasonably be expected to be safe as a dietary ingredient. In fact, FDA contends DMAA narrows the blood vessels and arteries, which increases cardiovascular resistance and frequently leads to elevated blood pressure, which may increase the work of the heart such that it could precipitate a cardiovascular event, ranging from shortness of breath to tightening of the chest and/or a possible myocardial infarction (heart attack). FDA followed up with a dedicated page on its website for DMAA in dietary supplements in July of 2013, which includes a Q&A on DMAA and links to all of the warning letters sent to companies with products containing DMAA.5
While FDA would like to see every product contain only permissible dietary ingredients and accompanied by properly filed NDI notifications when necessary, FDA has focused higher priority on those products for which it believes there are potential safety issues. In April 2015, FDA sent out batches of warning letters to companies with products containing β-methylphenylethylamine (also known as BMPEA) or 1,3-dimethylbutylamine (also known as DMBA or Amp Citrate). Similar to the letters involving DMAA, the letters indicated the ingredients may not be dietary ingredients but, if they are, they are NDIs with safety concerns and without proper notifications filed. Last November, FDA sent warning letters to five companies selling products contain picamilon after two months of press involving a published report questioning its safety, action from the Oregon Attorney General's  office, and a call from Senator Claire McCaskill (D-Missouri) to have the products removed.
FDA has created dedicated webpages for DMBA, BMPEA and picamilon which identify relevant warning letters, outline regulatory obligations and discuss potential safety issues.6 To be clear, FDA warning letters are not proof of violations of the law; they represent FDA's opinion that the law has been violated and requesting companies explain what they plan to do to comply with the law. For those ingredients that have been questioned by FDA, it may be prudent for companies to strongly consider reformulation. If not, companies must be prepared to establish a legitimate basis as to how they meet the definition of a dietary ingredient and file the required NDI notifications, or they run the risk of FDA deeming their products adulterated.
As companies continue to battle for customers by coming up with novel ingredients and formulas to produce sought-after products, FDA will continue to scrutinize the category. It won't be a surprise if FDA produces some new warning letters in 2016 over some other targeted ingredients; accordingly, companies must carefully review each formulation and confirm the regulatory compliance of each ingredient.
Justin J. Prochnow is an attorney and shareholder in the Denver office of the international law firm of Greenberg Traurig LLP. His practice concentrates on legal issues affecting the food, beverage, dietary supplement and cosmetic industries. He can be reached at (303)572-6562 or [email protected] and he can be followed on Twitter @LawguyJP.
This article is issued for informational purposes only and is not intended to be construed or used as general legal advice. The opinions expressed are those of the author exclusively.
References
1 "Tainted Body Building Products."
2 21 U.S.C. §321(ff)(1).
3 21 USC §321(ff)(3)(B).
4 "Draft Guidance for Industry: Dietary Supplements: New Dietary Ingredient Notifications and Related Issues."
5 "DMAA in Dietary Supplements."
6 "DMBA in Dietary Supplements,"  "BMPEA in Dietary Supplements," "Picamilon in Dietary Supplements."
Subscribe and receive the latest insights on the healthy food and beverage industry.
Join 47,000+ members. Yes, it's completely free.
You May Also Like
---