Sports Ingredients Keep 'em Moving
Sports Ingredients Keep 'em Moving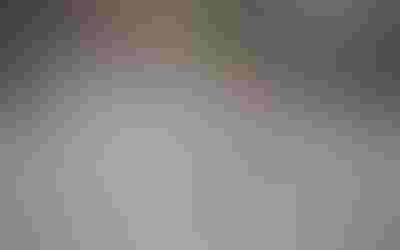 The industry is full of science-backed natural ways to keep consumers running, biking, swimming, etc., with healthy muscles and joints, and plenty of fuel. The sports nutrition market has done an excellent job of placing an emphasis on quality clinical research that shows the efficacious dose and results of ingredients, said Gabe Herrick, sales manager, supplements & sports nutrition, ribose ingredient division, Bioenergy. This clinical research supports the idea that not just athletes have deficiencies in their diets, but also everyday people that want to live healthier lives.
L-carnitine: At SupplySide West 2010, Jeff S. Volek, Ph.D., RD, associate professor, University of Connecticut, presented new data showing that although more than 95 percent of the total L-carnitine pool resides in skeletal muscle, several lines of evidence support a role of L-carnitine in other cells with broader functions beyond fat oxidation, in addition to revealing Carnipure tartrate (from Lonza) supplementation promotes vascular health, increases androgen receptors, acts as an antioxidant, and decreases exercise-induced muscle damage and soreness to promote better recovery from exercise. Lonzas Carnipure has undergone a new research paradigm in recent years, Owen said. This paradigm places L-carnitine in the important role of facilitating the recovery process in response to a hypoxic stimulus such as physical activity.
Eggshell Membrane: ESM Technologies developed NEM® (Natural Eggshell Membrane), derived from the thin membranes that line an egg. It naturally contains a family of glycosaminoglycans, including chondroitin sulfate and hyaluronic acid, and also collagen and other beneficial proteins that all work in concert for healthy joints and connective tissues, Ruff said. In a 2009 randomized, multicenter, double blind, placebo-controlled study, 67 patients were randomly assigned to receive either oral 500 mg/d of NEM (n=34) or placebo (n=33) for eight weeks.1 Researchers reported NEM was an effective and safe option for the treatment of pain and stiffness associated with knee osteoarthritis (OA), and supplementing with NEM 500 mg/d significantly reduced both joint pain and stiffness compared to placebo at 10, 30 and 60 days.
Astaxanthin: This famous carotenoid is what gives salmon its pink color. There are supplements that improve endurance, decrease recovery time, give more energy, and support the health of overworked joints and tendons, Capelli said. Natural astaxanthin can do all of these things in a single supplement, and at the same time decrease damage to the skin from sun exposure for athletes training outdoors. Cyanotech developed BioAstin Natural Astaxanthin, which has been shown to attenuate age-related muscle atrophy;2 inhibit inflammation, according to a 2006 preliminary study; and protect against UV damage.3
Protein: Protein is a popular ingredient in sports nutrition products. It wears many hats including enhancing satiety, muscle recovery and energy. Historically, the problem with protein was its texture, causing problems in formulation; but nowadays, many companies have stepped up their game and created easier-to-work with ingredients. Proteins with improved functionality are being increasingly sought to deliver improved taste and texture in sports nutrition products, said Carrie Schroeder, category marketing manager, functional nutrition, Fonterra USA. Protein sports beverages have been thick and milky with limited appeal. Clear whey protein isolates create the opportunity for beverages that will appeal to both athletes and general fitness enthusiasts alike. Fonterra developed ClearProtein for use in clear beverages and PowerProtein 515 whey protein concentrate for protein-fortified indulgent bar layers such as nougat or caramel.
Aminos: Branched-chain amino acids (BCAAs) are popular in sports drinks and supplements geared toward athletes. BCAAs comprise 35 percent of the amino acids from which muscles are formed, and are important in order to help maintain and build muscles, Todd said. BCAAs are also effective in improving exercise performance; for example, by inhibiting lactate formation and improving mental concentration during exercise. Additionally, it has also been found that they improve liver function.
Kyowas Sustamine L-Alanyl-L-Glutamine, a dipeptide form of L-glutamine that supplies a combination of pure L-glutamine (an amino acid responsible for stimulating muscle protein synthesis) and L-alanine (an amino acid needed for rebuilding glycogen stores), works to help athletes in the recovery stage via hydration and fueling the bodys energy stores.
PS/A-GPC: Another ingredient that works to increase mental stamina is phosphatidylserine (PS). Companies such as Chemi Nutra have capitalized on this lipids ability to boost brain health with its SerinAid® PhosphatidylSerine (PS). [It] is touted for its ability to lower levels of the stress hormone, cortisol, which in turn helps speed up recovery, prevents soreness and improves overall well-being, Hagerman noted. And, along the same lines, Chemi Nutra also developed AlphaSize® Alpha-Glyceryl Phosphoryl Choline (A-GPC), which increases the release of acetylcholine which boosts GH production, which ultimately improves power and agility, according to Hagerman.
Hot Peppers: Capsaicinoids from red hot peppers are known to help rev up the body and support weight management. In a randomized, placebo-controlled, double blind, crossover study with OmniActives Capsimax Plus Blenda source of natural capsaicinoidssubjects burned three times more calories before, 3 percent more calories during, and 12 times more calories for up to an hour after exercise compared to the placebo when taken an hour prior to exercising. In a 2010 study, Capsimax promoted a lipolytic effect as measured by an increase in free fatty acids and glycerol in blood compared to placebo.4 OmniActive also made some changes to its OmniBead delivery platform, allowing the ingredient to branch out into use in beverages, in addition to its traditional use in tablets and capsules.
Bitter Orange: Citrus aurantium, aka bitter orange, is another ingredient that assists the body in burning more calories via thermogenesis. Nutratechs Advantra Z® reduced the strenuousness of exercise 83 percent of the time in a three-arm, double blind, placebo-controlled crossover study;5 and increased production of adenosine triphosphate (ATP) in sedentary males who consumed a combination of Advantra Z, green tea and guarana.6
DHEA: Another popular thermogenic, dehydroepiandrosterone (DHEA) works to increase the activity of fat burning cells. NutraBridge developed 7-Keto®, a metabolite of DHEA. 7-Keto is naturally found in our bodies, but declines dramatically with age, Scott Steil, president, NutraBridge. Typically, a person loses about 50 percent of their endogenous 7-Keto levels by age 40. This results in our bodies inability to burn fat like it used to when we were younger. 7-Keto is backed by multiple studies showing its ability to produce 200 percent more weight loss than placebo, and 7-Keto doesnt affect hormone levels.
CLA/MCTs: Conjugated linoleic acid (CLA) has a reputation in the sports nutrition industry for assisting in the development of lean muscle mass. While it has typically been positioned into body-building formulas, we are noticing CLA is being formulated into yogurts and a strong push toward mainstream-type foods, said Emile Henein, business development manager, food & health specialties, Stepan Co. We have seen a 10-percent growth over the past three years, with 2011 likely to be similar. She noted CLAs acceptance in international markets, but due to certain restrictions they are incorporating it into food rather than supplements.
The combination of CLA and weight training can be very beneficial for everyone, Luchsinger said. CLA has been historically evaluated in free living subjects with no dietary or exercise interventions. New research shows CLA can have benefits in exercising individuals, as well including strength and endurance. Luchsinger noted a study that found CLA coupled with treadmill running improved fat mass, lean mass and endurance versus treadmill running alone.7 An additional study on Lipid Nutritions Clarinol® found CLA reduced body fat in the region of the thighs and abdomen.8
When you consume fat the body does not need for energy, that fat is absorbed by fat cells and stored with the help of an enzyme called lipoprotein lipase, said Laura Troha, marketing manager, Cognis Nutrition & Healthnow part of BASF. CLA blocks this enzyme and diverts unused fat to your muscle cells, where the CLA activates another enzyme that promotes the burning of fat, especially during exercise.
Cognis CLA supplement, Tonalin®, was the subject of two studies in which CLA significantly reduced body fat from 21.3 percent to 17 percent, and a small, but insignificant reduction in body weight (from 69.6 to 68.9 kg);9 and after seven weeks, CLA increased lean tissue mass and reduced fat mass.10
Medium Chain Triglycerides (MCTs) are another set of lipids that play a role in sports nutrition. The main drive for the use of MCTs in sports nutrition is due to its functional energy attributes, as MCTs are preferentially burned for energy, similar to carbohydrates, and not stored as fat in the body, Henein said. In general, the use of a suitable fat is required to help our bodies absorb and metabolize respective nutrients. These formulations using MCTs versus conventional longer chain fats offer more nutritious labeling as well as positive nutrient facts such as low caloric intake and efficient metabolism. Henein also noted Stepan has seen an 8-percent growth for the past three years with expectations of 2011 exceeding this rate due to increasing formulations for Asian and South American markets.
Watson also noted MCTs growth and its up-and-coming role in sports nutrition. One of the newer ingredients we will probably see more of this coming year will be MCTs, which new studies suggest may help with weight management and satiation, she said.
D-Ribose: D-ribose is a naturally occurring pentose carbohydrate, a component of ATP. Sports nutrition products are meant to fill the gaps in normal diets, Herrick said. D-ribose is naturally found in the body, but is not available at efficacious levels in a normal diet. When your cellular energy reserves are low, you cannot get enough ribose to elevate ATP levels by eating a normal diet. Ribose is the rate limiting factor when your body produces ATP and is essential for energy production. By increasing available ATP, ribose increases energy naturally, not just for athletes, but everyday consumers looking for more energy.
Creatine:  Creatine has made its mark on the sports nutrition market. It is found in the muscles and produced by the body from the amino acids arginine, glycine and methionine. Although creatine has been found to enhance lean muscle mass and muscle strength,11,12 and protect against exercise-induced muscle injury,13 there have been some debates on its stability and bioavailability. However, companies such as All American Pharmaceutical have invested in new ways to delivery of creatine that ensure its bioavailability. Its Kre-Alkalyn® is covered under a U.S. patent (No. 6,399,661) as stabilized creatine monohydrate. We developed patented technology to stabilize creatine and improve its utilization by the body," said Joe Archer, vice president of sales and marketing, All American Pharmaceuticals. There is no toxicity and consumers notice the effects the first time they use it."
Check out the related article, Replay: Sports Nutrition at a Glance.
For a list of references, e-mail [email protected].
Subscribe and receive the latest insights on the healthy food and beverage industry.
Join 47,000+ members. Yes, it's completely free.
You May Also Like
---