Sports Drinks: Function or Fiction?
Sports Drinks: Function or Fiction?
A recent British Medical Journal article produced damning evidence against energy drinks, but its unlike to damage the growing billion-dollar market.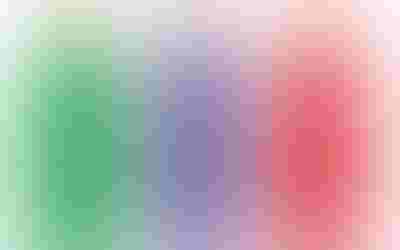 Inspired by the recent London 2012 Olympic Games, I grabbed my trainers and went for a run. I was not alone. I passed many others as I did a few laps of my local park. What struck me, however, is just how many people were clutching sports drinks as they ran; some even held twoone in each hand. The more I ran and the more sports drinks I saw along the way, the more I realized just how ingrained the consumption of a sports drink before, during and after exercise has become.
Whether they work has become a hot topic. In May 2012 the European Food Safety Authority (EFSA) released the much anticipated list of Article 13 pre-approved health claims, giving food and drink companies the green light to make health claims about their products (providing they meet the conditions of use criteria). Among the 222 pre-approved health claims were two relating to carbohydrate-electrolyte solutions," otherwise known as sports drinks.
EFSAs opinion is carbohydrate-electrolyte solutions contribute to the maintenance of endurance performance during prolonged exercise" and they enhance the absorption of water during physical exercise." In short, sports drinks are deemed to support physical performance by providing carbohydrate energy and aiding hydration. Given that these are the two basic functions of a sports drink, this is a positive endorsement of a US$24.5-billion global industry.   
However, many doubt whether sports drinks live up to their promises. An article published in the British Medical Journal in July 2012 (BMJ Open 2012;2:e001702. DOI:10.1136/bmjopen-2012-001702) questioned the science behind the studies, citing conflict of interest" as a major factor contributing to poor evidence behind sports drink claims. In their review, the authors focused on claims including:
Sports drinks that contain caffeine improve performance;
Sports drinks that contain carbohydrate and protein combinations improve post-workout performance and recovery;

Sports drinks that contain branched amino acids (BCAA) improve performance or recovery after exercise; and

Drinking sports drinks before feeling thirsty helps performance and prevents dehydration.
The findings are damning. In all cases, they concluded no high-quality evidence supports these claims for either the general public or professional athletes. The worst was for hydration claims, where not only did they conclude the evidence was lacking, they actually state hyponatremia (over-hydration) presents a more severe, although rare, risk factor to health, citing studies where this was deemed to be a direct cause of death in marathon runners. In the words of Tim Noakes, professor of exercise and sports science at Cape Town University and author of Lore of Running": "Over the past 40 years humans have been misledmainly by the marketing departments of companies selling sports drinksto believe that they need to drink to stay 'ahead of thirst' to be optimally hydrated."
The biggest sports drinks brands, such as Gatorade (PepsiCo), Powerade (Coca-Cola) and Lucozade (GlaxoSmithKline) among others, market their products on the basis that they provide energy and hydration. Evidence to substantiate these claims is provided at length via their websites, which cite scientific studies and provide detailed expert advice to consumers. It would be tempting to believe the conclusions of the BMJ study would have a damaging impact on the sports drink industry, but annual global growth of 5 percent per year is unlikely to slow down any time soon.
The market will continue to grow for many reasons. For many, consumption of sports drinks is arguably as much (or more) of a lifestyle choice than a sporting requirement; that is, they are consumed as an alternative to carbonated soft drinks, juice products, etc. If sports drinks are not consumed for a functional purpose, then it is potentially irrelevant to consumers whether they work.
Consumption rates reflect the extent to which sports drinks products are consumed for functional or non-functional benefits. This is particularly evident in comparing markets such as the United States where annual per capita consumption averages 29 liters, far in excess of markets such as Japan (12 liters), the U.K. (two liters), Germany (1.4 liters) and France (less than one liter). The appeal of lifestyle consumption of sports drinks is likely to increase as more manufacturers release lighter" (e.g., low-sugar) varieties to rival consumption of carbonated soft drinks. In the last five years, low-/no-/reduced-sugar and low-/no-/reduced-calorie claims rank as some of the most frequently cited marketing claims made by sports drinks, which is somewhat at odds with their purpose to provide carbohydrate energy.
Of course, many consumers use sports drinks for their intended purpose. What impact will these challenges have on them? In all likelihood, there will be very little impact at all. Consumers routinely use sports drinks prior to, during and after exercise in the perception (real or psychological) that they are necessary and/or that they will perform better if they do. Ingrained consumption patterns and beliefs do not change overnight, and it is highly likely that consumers will continue to use sports drinks.
Not everything will stay the same, though. We are likely to see the sports drink industry respond to the challenges presented to them with further scientific studies that support the efficacy of their current product range, as well as developing new products with increasingly sophisticated formulations. This is unlikely to have any impact for the vast majority of consumers, who are much more likely to see significant performance gains from regular training, a healthy diet and lifestyle, and rest. But thats not the pointwhen it comes to sports drinks, its not necessarily what we need that counts, its what we think we need.
 Matt Incles ([email protected]) is strategic insights manager at Leatherhead Food Research.
Sports Drinks safety, along with their efficacy are also being questioned by lawmakers. Read more about it in INSIDER's functional beverages topic page.
Subscribe and receive the latest insights on the healthy food and beverage industry.
Join 47,000+ members. Yes, it's completely free.
You May Also Like
---