Prebiotic Found to Help Manage Exercise-Induced Asthma
Prebiotic Found to Help Manage Exercise-Induced Asthma
Bimuno brand B-GOS reduced airway inflammation and improved lung function in a newly published study.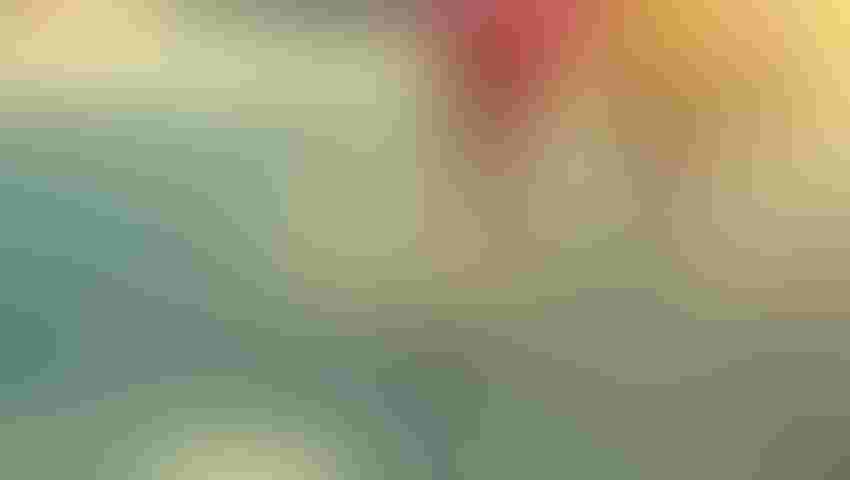 A unique patented trans-galactooligosaccharide complex (B-GOS) may improve aspects of exercise-induced bronchoconstriction (EIB), according to new human clinical research published in the British Journal of Medicine (2016 Sep;116(5):798-804).
"The finding that B-GOS can reduce exercise induced bronchoconstriction will be of great interest to clinicians and asthma sufferers alike. Although this is early stage work, it raises the prospect that our unique carbohydrate complex could be used as an adjunct to existing asthma therapy. This could potentially benefit millions of sufferers," said Graham Waters, CEO of Clasado. "This new study adds to Clasado's growing portfolio of clinical and pre-clinical research demonstrating efficacy across a wide variety of different health conditions from metabolic syndrome to anxiety."
Asthma and its bouts of wheezing and other breathing difficulties affects 235 million people worldwide, and EIB is a phenotype of this respiratory disease that is characterized by bronchial constriction during and/or after exercise. In their publication, researchers from Nottingham Trent University's School of Science and Technology, England, noted gut bacteria influence immune function, including allergen sensitivities, and manipulating the gut microbial environment via probiotics has shown promise in managing bronchial constriction. They further noted prebiotic GOS from beta-galactosidase is selectively beneficial for the growth and activity of bifidobacteria shown to counter inflammation associate with asthma.
In the randomized (block randomization), double-blind, placebo-controlled, cross-over study, five adults with diagnosed asthma and hyperpnoea-induced bronchoconstriction (HIB), a stand-in for EIB, and eight adults with no history of asthma (control group) were randomly assigned to receive 5·5 g/d of either the patented GOS complex (as Bimuno®, from Clasado Biosciences Ltd.) or placebo (maltodextrin) for three weeks. Following a two-week washout period, the subjects took the opposite supplement for three weeks.
At baseline (0 and 21 days), researchers measured fraction of exhaled nitric oxide (FENO), one of the many measurable markers of T-helper 2 (TH2) cell-orchestrated inflammation central to asthma. Subjects then undertook a eucapnic voluntary hyperpnoea (EVH) challenge, which causes highly reproducible HIB in adults that mimics the effects of EIA. Researchers assessed pulmonary function—forced vital capacity (FVC), PEF and FEV1—at baseline and 3, 6, 10, 20 and 30 minutes after each EVH challenge. At baseline,  15 minutes, one hour and 24 hours after EVH they drew and analyzed blood samples for TH2-driven inflammatory markers, including chemokine CC ligand 17 (CCL17), CCL11, immunoglobulin E (IgE), tumor necrosis factor-alpha (TNFa) and C-reactive protein (CRP).
Results showed in subjects without asthma taking BImuno and in subjects with asthma taking placebo, there was no improvement in respiratory function (FEV1) after the EVH challenge. However, when asthma subjects took Bimuno), respiratory function was improved by 40 percent after the EVH challenge. Further, baseline levels of CCL17, CRP and TNFa were reduced in asthma subjects taking Bimuno, and the post-challenge TNFa  increase (29 percent) was completely abolished when asthma subjects took Bimuno.
The researchers concluded B-GOS can potentially mediate the underlying immunopathology of asthma, and attenuate the airway hyper-responsiveness associated with HIB/EIB, although the mechanism at play is unclear.
"Our study shows that B-GOS could be used as a potential additional therapy for exercise-induced asthma," said lead researcher Neil Williams, a lecturer in exercise physiology and nutrition at Nottingham Trent University's School of Science and Technology. "We are only just starting to understand the role the gut microbiome plays in health and disease, and it is becoming increasingly recognized that microbes living in the gut can have a substantial influence on immune function and allergies which is likely to be important in airway disease. B-GOS significantly increases the growth and activity of good gut bacteria. This in turn may reduce the inflammatory response of the airways in asthma patients to exercise. Importantly, the level of improvement in lung function that appears after administration of B-GOS is perceivable by the patient and therefore potentially clinically relevant."
Subscribe and receive the latest insights on the healthy food and beverage industry.
Join 47,000+ members. Yes, it's completely free.
You May Also Like
---