No Excuses: The Case for Clean Sports-Nutrition Energy Products
No Excuses: The Case for Clean Sports-Nutrition Energy Products
Sport nutrition products are under great scrutiny from consumers and lawmakers, so brands need to ensure they use proper tests for purity, identity and potency.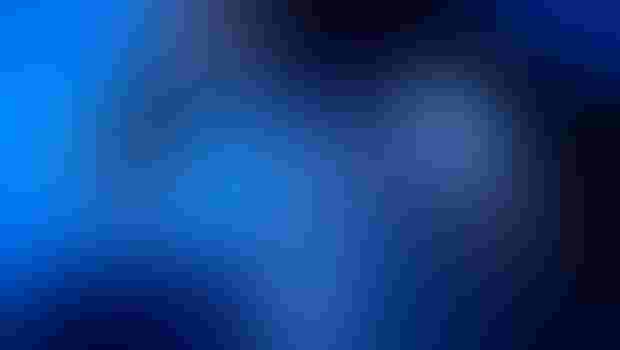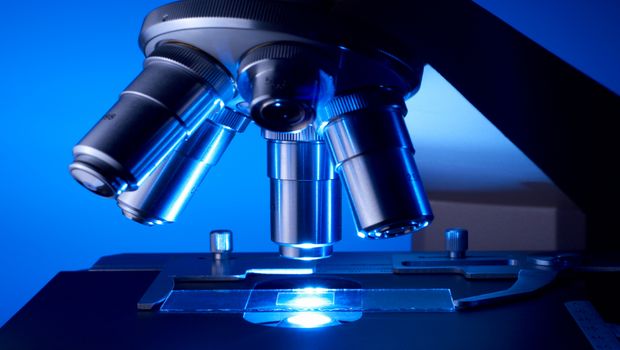 It's no secret how strong consumer demand is for energy products in the sports nutrition category. It's also no secret how potentially dangerous this category can be if the industry's gatekeepers for quality aren't attentive in considering the main active ingredients and the many contraindications possible. It's no secret this category alone has the capacity to quickly sink all credibility in the industry. So why is this still an issue?
Just to set the record straight, the perpetrators helping to discredit the industry by purveying dangerous energy products to the public are not from the industry. By "not from the industry," I mean they don't belong to any relevant trade associations, participate in any committee meetings or show any care for the hand that feeds them. They are "fly-by-night" business people who might have sold real estate last year, illegally fortified sports products today and expensive rugs after they get busted, pay their fines and get out of jail. Most of them not only don't realize they have provided a dangerous product, but they simply don't care. It's for that reason we, as gatekeepers for quality in the industry, must stay not only vigilant, but ahead of the game in detecting any and all ingredients that might tarnish the category.
Unfortunately, I have written this next line too many times recently: "It's hard to avoid news on the recent attorney general investigation with … ." Poor GNC just can't get a break. First, New York Attorney General Eric Schneiderman went after it with some faulty DNA analysis that revealed neither a health/safety issue nor an instance of economic adulteration, but rather a mislabeled product. He then essentially rewrote their quality manual to dictate what tests they do from now on. It was probably the path of least resistance to simply comply with these new unofficial regulations. Now, Oregon Attorney General Ellen Rosenblum is on the attack; however, her legal action is for something far more serious.
The most recent saga, unfolding in Oregon, involves the attorney general charging that GNC was selling products that contained the amphetamine-like compounds BMPEA and picamilon, which are prescription drugs in some countries. Allegedly, these pose a health and safety risk to susceptible consumers. I believe it's unlikely and would be truly surprised if the good folks at GNC "pulled a Volkswagen," and knew about and allowed such products to be sold. It's most likely indicative of a quality-control (QC) system that has, again, failed the company, causing significant legal and PR damage. First they had additional species of plant in mainly inconsequential levels that were discovered by DNA analyses. Now it's been said that they are selling products that are misbranded drugs.
Over-caffeinating is yesterday's popular perpetrator; today, other stimulants are turning up in energy products. I shouldn't have to state the obvious, but I obviously do: It's absolutely critical that, when producing products in this category, a good analytical lab must be employed. Its job is to first do all the legally mandated testing for metals, pesticides and microbiology. Next, it's necessary to make sure everything on the label can be found in the product (identity, purity and potency); to be sure it's being made correctly; to stay clear of any legal issues with labeling; and finally, for this category, it's always best practice to go looking for the bad guys you don't know about but should anticipate may be present.
There rests one of the biggest issues: What we look for in testing today might not be relevant tomorrow. The conspirators are working right now to come up with new tricks to employ to get maximal effectiveness from their products while showing minimal concern for health, safety or federal regulations because that's more expensive. Recently, most of the relevant trade associations set new rules disallowing membership if bulk caffeine was being sold. That's a start, yet ingredient suppliers are still selling products to contract manufacturers that may be fortified with synthetic caffeine or worse, active pharmaceutical ingredients (APIs). If their due diligence is substandard, then poor quality or unsafe materials will be in the marketplace.
Ignorantia juris non excusat is one of my favorite Latin phrases that roughly means ignorance of law excuses no one. Just because it's not legally required to invest in protecting a high-profile product line doesn't mean a brand shouldn't. If this lesson hasn't been learned by now, I don't know when it will be. Retailers such as GNC and those smaller ones need to take a serious look at the products they are allowing on their shelves. If it falls into the sport supplement, weight loss and sexual enhancement categories, budgets for internal quality assurance (QA)/QC should be tripled, because in the end, lawyers cost a whole lot more than labs.
The internal and external labs of this industry should be the ones finding these illegal and potentially harmful ingredients sneaking into our products, not the attorneys general, media or universities.
Élan M. Sudberg is CEO of Alkemist Labs (alkemist.com), a contract testing laboratory specializing in plant authentication, botanical ingredient identification and quantitative analytical services to the food and beverage, nutraceutical and cosmeceutical industries. He holds a degree in chemistry from California State University Long Beach, and has authored numerous journal articles on phytochemistry and analytical techniques for the natural products and nutraceutical industry. He is a board member of the American Herbal Products Association (AHPA), as well as AHPA's Education and Research on Botanicals Foundation, and former chair of the Hemp and Medical Marijuana committee.
Subscribe and receive the latest insights on the healthy food and beverage industry.
Join 47,000+ members. Yes, it's completely free.
You May Also Like
---