Next-gen sports nutrition beverages
Next-gen sports nutrition beverages
The health and wellness movement has propelled consumption of products once geared toward hardcore athletes and bodybuilders into the mainstream.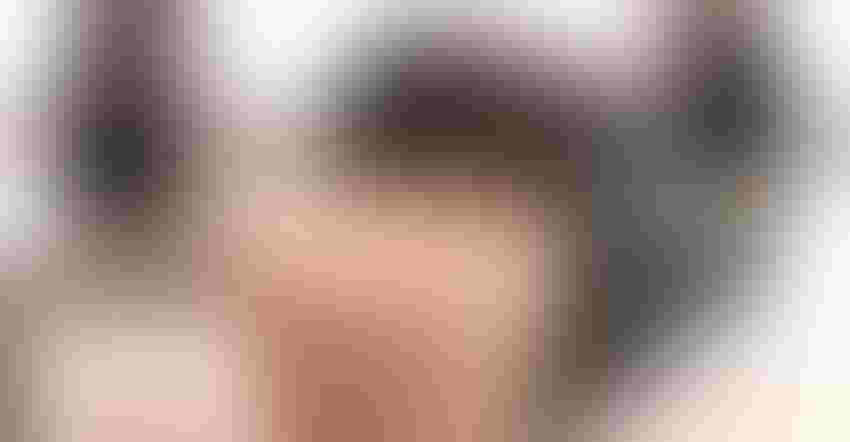 Beverages such as protein shakes and waters, electrolyte replenishers, performance boosters and weight-loss elixirs once limited to health-focused stores can be purchased at local supermarkets. Beyond accessibility to sports nutrition products, consumers are given a plethora of options for products that align with their wellness goals and diet. The ubiquity of these products has led to a great deal of innovation in the category. Sports nutrition brands are still trying to find the next "it" ingredient or ingredient combination that appeals to hardcore athletes and bodybuilders, but they are also looking to differentiate themselves by offering hyper-personalized products that appeal to a multitude of active consumers. At this year's Expo West, brands showcased personalized products such as keto-friendly protein powders, pre-workout mixes enhanced with CBD, and clean label plant-based protein shakes.
The following is an overview on some of the top trends influencing the next generation of sports nutrition beverages.
Clean label
Clean Label products have shifted from a trend to an expectation. Although the definition of clean label is a moving target, most consumers want products with ingredients that are recognizable, naturally functional and have no artificial colors, flavors, sweeteners or preservatives. Ingredients such as sucralose, acesulfame potassium (Ace K) and Red #40 are common in sports nutrition products, but many brands like Aloha, Protein2O, Kill Cliff and BodyLogix are launching beverages with natural flavors, colors and sweeteners.
Since weight management is a concern for many consumers purchasing sports nutrition products, stevia and monk fruit are common natural non-nutritive sweetener replacements for sucralose and Ace-K. Bitterness and linger can be a concern when using these sweeteners, but advances in stevia technology and flavors with modulating properties that mask off-notes make it possible to have a great tasting, lower-calorie product.
Sports nutrition brands are also responding to the clean label movement by incorporating ingredients that increase muscle growth, energy, power, focus and recovery time naturally. There's been a lot of buzz around medium chain triglycerides (MCTs), which are fats naturally found in coconut and palm kernel oils. MCTs are suggested to be more rapidly digested than other types of fats and quickly metabolized by the liver to burn fat as fuel. Studies support that consumption of MCTs can improve performance and endurance by boosting mitochondria production and metabolism. Other inherently functional ingredients that have been incorporated into sports nutrition products include adaptogens for stress reduction, turmeric to fight inflammation, and medicinal mushrooms for improved energy and focus.
There are ingredients frequently used in sports nutrition products that are technically natural but not as familiar to the masses like creatine, CoQ10 and L-Carnitine. A survey by the International Food Information Council (IFIC) Foundation indicates 58 percent of consumers won't buy a functional food if they feel they do not understand some aspect of a health claim. In addition to clear messaging, scientific data that supports product claims are also important to 66 percent of consumers, according to Datassential. Therefore, education about these ingredients may be required before they become mainstream, despite their suggested benefits.
Plant-based proteins
The number of plant-based protein beverages on the market has grown exponentially in the last decade. Some of the common types of plant-based protein options come from soy, pea, brown rice and hemp, although there are more niche proteins available such as pumpkin seed, sunflower, flaxseed and spirulina. Despite the availability of so many plant-based protein  options, not all proteins are created equal. An important factor when evaluating a protein source that is often overlooked by consumers is the protein digestibility-corrected amino acid score (PDCAAS) that measures the quality and digestibility of a protein based on the amino acid profile. The quality and digestibility of protein can be determined by the percent daily value (%DV) of protein on a nutrition facts panel. For example, two products can have 20 g of protein and render a different percent daily value based on the quality of the protein.
Like dairy proteins, soy is considered a "complete" protein and has a higher PDCAAS than other plant-based supplements because it contains all nine essential amino acids. However, many consumers are avoiding it because of concerns over its impact on hormone balance. Pea and brown rice protein are becoming more popular plant-based protein options, but on their own they do not have a complete amino acid profile. However, plant-based protein products often use a combination of brown rice and pea protein because together they offer higher amounts of all nine essential amino acids than other plant-based protein sources. They're also both high in leucine, which is important for muscle protein synthesis and metabolic function.
Diet friendly
Consumers have varying dietary needs based on nutritional goals, lifestyle preferences and food allergies or intolerances. There is a plethora of product options to address dietary considerations like veganism, gluten-free, keto, FODMAP, Whole 30 and paleo. The keto diet has gained a significant amount of traction with consumers and several sports nutrition brands recently launched products with keto-friendly ingredients. The core concept around the keto diet is that the body will enter ketosis, a metabolic process of burning fat as fuel, through intermittent fasting and consuming a diet low in carbohydrates, high in healthy fats and limits on protein. Ketosis happens when there aren't enough carbohydrates in cells, so the liver converts fat into fatty acids and ketones that replace glucose as a source of energy. Brands like Koia, Ancient Nutrition, Zone Perfect and more are responding to the buzz around the low-carb and fat-friendly diets by incorporating ingredients like egg whites, plant-based or collagen protein, MCT oil and natural non-nutritive sweeteners. They also are making bold keto claims on product packaging.
There's a lot of opportunity in the $24.3 billion U.S. sports, energy and nutraceutical market that has a compound annual growth rate (CAGR) of 4.1 percent through 2021. Expect more sports nutrition brands to make the transition to clean label by removing artificial colors, flavors and sweeteners. Additionally, while ingredients like caffeine, free-form amino acids and creatine will still be popular in the sports nutrition category, expect inherently beneficial ingredients derived from nature like medicinal mushrooms and turmeric to be incorporated into products for muscle gain, power and recovery. Finally, as the plant-based craze continues to grow, expect more products with nondairy protein sources.
Is there an ingredient or product that caught your attention, or another ingredient that you think will gain notice in the sports nutrition category? I'd love to continue the conversation in depth. Feel free to email me at [email protected].
Holly McHugh is the marketing associate at Imbibe, a Chicago-based beverage development company. She focuses on the company's external communications and brand awareness. She also monitors and analyzes beverage trends to guide clients in making strategic decisions about product development. McHugh's market insights have been published in BevNet, Beverage Industry, Natural Products Insider, Prepared Foods, and Food Ingredients First. She has a bachelor's degree from Columbia College Chicago and a master's degree from the University of Denver.
Subscribe and receive the latest insights on the healthy food and beverage industry.
Join 47,000+ members. Yes, it's completely free.
You May Also Like
---