New Harvard-Led Paper Highlights Sports Nutritions Ongoing Stimulant Regulatory Issues
New Harvard-Led Paper Highlights Sports Nutritions Ongoing Stimulant Regulatory Issues
Dr. Pieter Cohen's latest study tested retail sports supplements, finding two "experimental" stimulants and two others FDA has tried to remove, including DMAA.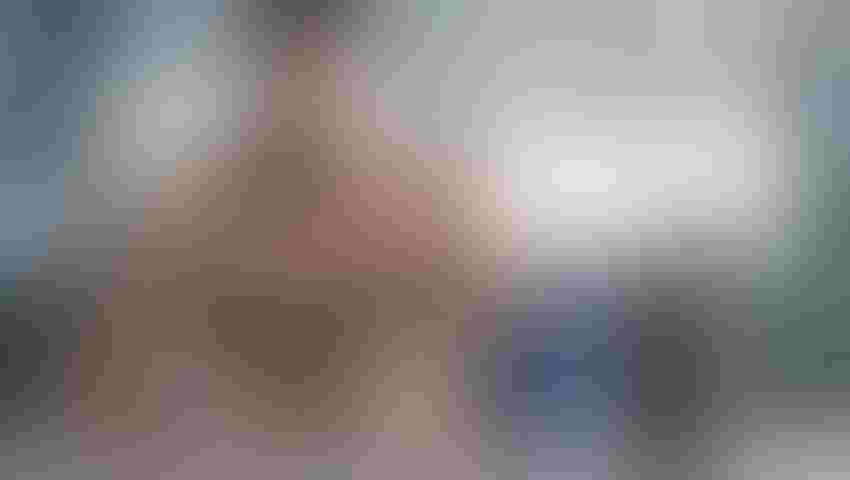 A research paper appearing online today in Clinical Toxicology reported four stimulants—one previously marketed as a drug—were confirmed ingredients in a handful of sports supplements tested by third-party labs. For some of the products, the stimulants found were not as labeled.
"The FDA has warned that one of these stimulants, 1,3-DMAA [1,3 dimethylamylamine], may pose cardiovascular risks, and it is possible that the other three stimulants may pose similar risks to consumers," the researchers wrote, stressing consumers should be warned about the presence of these four stimulants in supplements.
The paper was published by Pieter Cohen, M.D., associate professor of medicine at Harvard Medical School, and Patricia Deuster, Ph.D., a member of the Military and Emergency Medicine faculty at the U.S. Department of Defense (DOD) Uniformed Services University, as well as scientists from NSF International and the National Institute for Public Health and the Environment (RIVM), the Netherlands.
The study included six dietary supplements, four of which were marketed as pre-workout sports products and two as weight loss products. Each was labeled as containing at least one of either 1,3-DMAA, 2-amino-6-methylheptane (known on the market as DMHA or octodrine) or Aconitum kusnezoffii, a botanical purported to contain DMHA. The products were purchased online in August 2016 and sent for testing to NSF and RIVM—the labs sourced reference materials from several chemical companies.
Results showed only one product, Game Day from Man Sports, contained DMHA, which was listed as an ingredient on all six products. The other five products tested contained either 1,3-DMAA, 1,4-DMAA or 1,3-DMBA (1,3 dimethylbutylamine). Man Sports did not immediately return INSIDER's request for comment.
Cohen and his colleagues wrote they were unable to find any randomized controlled trial (RCT) of 1,4-DMAA and concluded preliminary animal results suggest potential health risks in humans.
Further, they noted DMHA was approved by FDA as an inhalation drug in 1946 (as the product Eskay's Oralator), but was only marketed for a short time. Another octorine inhalation drug was approved by FDA in the 1960s, but researchers found no evidence it was ever marketed.
"The FDA has not previously stated a public position on either octodrine or 1,4-DMAA. Under DSHEA [the Dietary Supplement Health and Education Act of 1994], a dietary supplement cannot contain an article that is approved as a new drug, unless that article was marketed as a dietary supplement or a food before it was approved as a drug," the agency told INSIDER, in an email.
While DMHA and 1,4-DMAA are deemed "experimental" stimulants in the study paper, the researchers called 1,3-DMAA and 1,3-DMBA "banned" stimulants. However, FDA has made no rulemaking for these two compounds, as they did with the stimulant ephedra. The researchers clarified their use of "banned" to reflect FDA attempts to remove the ingredients from the supplement market.
Starting in 2012, FDA issued several warning letters to companies selling DMAA supplements, and warned consumers about the potential dangers in 2013. The agency sent similar warning letters to DMBA supplement marketers in 2015.
The paper noted the DOD found more than 45 dietary supplements listing 1,3-DMAA on the label several years after FDA started enforcement actions to remove the compounds from supplements.
"Our study adds to a growing body of literature that highlights the difficulty for regulatory authorities to prevent the use of potentially dangerous ingredients in dietary supplements and to effectively remove them from the market."
FDA in Crosshairs
There is increased criticism, from inside and outside of the supplement industry, of FDA's tendency toward reactive instead of proactive enforcement in situations such as with DMAA and related analogues. 
In fact, Cohen told INSIDER it is "incomprehensible" that FDA scientists would discover a potentially dangerous stimulant in supplements but not warn consumers or manufacturers. He noted the agency has not warned consumers about octodrine and 1,4-DMAA despite clear evidence these new stimulants are currently found in supplements. "Even in the current environment, if the FDA were respected as an aggressive regulatory body effectively enforcing the law, then I suspect there would be much less experimentation with novel drugs in supplements," he reasoned.
FDA assured it was concerned about any product that may pose a safety risk and/or violate the law, and  noted those who manufacture or market supplements are responsible for ensuring their products are safe and lawful. 
"We will take action within our legal authority, based on public health priorities and available resources," the agency told INSIDER. "In order to take advisory or enforcement action against a product, we need to take steps that may include identifying the potentially violative product, documenting that product's movement in interstate commerce, determining the presence of any violative ingredient through validated laboratory methods, and determining the legal status of those ingredients in order to support the appropriate charge."
FDA noted there can be different reasons why the agency doesn't consider various ingredients as dietary ingredients. "Because of the way the law is written, our determinations are ingredient-specific," the agency explained. "Therefore, even though analogs may be chemically similar to other ingredients, each one requires its own independent analysis."
Sports nutrition attorney Rick Collins, partner at Collins Gann McCloskey and Gann, had not yet reviewed the Cohen paper, but offered INSIDER his general thoughts on questionable stimulants in sports nutrition products. "There has been a perception by some in the sports nutrition space that the legality of DMAA was still in hot dispute or that FDA's position was unresolved; I think that changed with the recent indictment's bond conditions," he said, referring to the recent federal criminal indictment in October against Hi-Tech Pharmaceuticals and its owner Jared Wheat. As a condition of his release following arrest, Wheat had to agree to stop selling DMAA. Separate indictments were filed against Chinese DMAA suppliers, including at least one of Hi-Tech's partners.
Collins suggested the message for similar chemicals—both those already the subject of FDA warning letters and those not yet on FDA's radar—is that they are viewed by the agency as non-compliant. "Moving forward, FDA needs to coordinate more effectively with industry for better clarification and quicker enforcement with limited resources."
The Stimulant Alphabet Jumble
In the Cohen study, several supplements listed one stimulant on the label, but instead, contained one or two other related stimulants.
In a recent federal grand jury case, Gentech Pharmaceuticals and its owner Derek Vest were accused of selling dietary supplements containing 1,3-DMAA without disclosing the ingredient on the labels. Vest took a plea deal and was sentenced to 18 months in prison for introducing misbranded food into interstate commerce.
This misbranding of DMAA-related compounds can extend backward from finished supplements.
In the indictment against DMAA supplier Genabolix, the government alleged the defendants tried to import shipments of 1,4-DMAA, which were held up by U.S. Customs officials. Tests revealed the containers, labeled as 1,4-DMAA, contained 1,3-DMAA.
If the misbranding of DMAA and related stimulants is not challenging enough for regulators, Cohen and his colleagues stated, "It is possible that supplements not listing any of these ingredients on the label might also contain one or more of these experimental stimulants."
The researchers further highlighted another labeling concern of these ingredients in supplements is the use of botanical names. They noted several supplement labels list the stimulant with the implication it is derived from a botanical, such as A. kusnezoffii. They said they found no convincing evidence of such.
In addition to reportedly being an Aconitum species, DMHA is also thought to be a constituent of Kigelia Africana fruit, as well as Persian or English walnut tree (Juglans regia) bark. Court documents filed in the Genabolix case showed email communications between the defendants and a federal informant involved discussion of using Juglans regia as the name on synthetic DMHA shipments.
Hu Chang Chun (aka James Hu), owner of Genabolix, told the informant he had "good scientific literature support" that DMHA can be isolated from J. regia bark via distillation from the wood's volatile oil. However, a later email squashed plans to use J. regia on the DMHA shipment labels due to not passing Genabolix's quality control (QC) regulations.
Cohen and colleagues acknowledged 1,4-DMAA has been reported as a constituent in jimson weed (Datura stramonium) and geranium (Pelargonium graveolens). However, they noted the two studies and touted as confirmation of 1,3- and 1,4-DMAA in geranium (Chen et al. and Fleming et al.) were funded by one company, USPlabs. "Given the quality of the research to date, it remains unknown as to whether 1,4-DMAA is actually present in plants or bacteria, and, if so, in what quantities," the researchers concluded.
However, in the federal court case between FDA and Hi-Tech over the legality of DMAA in supplements, federal Judge Willis B. Hunt, Jr., District of Northern Georgia, determined FDA failed to prove DMAA is not in geraniums, adding, "It is undisputed that at least three different studies found DMAA in geraniums, and the fact that other studies, which may well have used different methodologies, did not detect DMAA is not determinative."
Hunt ultimately ruled against Hi-Tech, saying that while there may be an economical argument for using a synthetic version of a plant compound in dietary supplements, Congress did not intend for manufacturers to "scour the globe" looking for a natural source of a synthetic compound, and extract it in far larger quantities than are present in that botanical.
The case is currently in the 11th Circuit of Appeals, after mediation efforts failed following Wheat's criminal indictment (video).
Reference:
Cohen PA et al. "Four experimental stimulants found in sports and weight loss supplements: 2-amino-6-methylheptane (octodrine), 1,4-dimethylamylamine (1,4-DMAA), 1,3-dimethylamylamine (1,3-DMAA) and 1,3-dimethylbutylamine (1,3-DMBA)." Clin Toxicol. Published online Nov. 8, 2017.
Subscribe and receive the latest insights on the healthy food and beverage industry.
Join 47,000+ members. Yes, it's completely free.
You May Also Like
---