New F&B Ingredient, Product Launches
New F&B Ingredient, Product Launches
Here is this week's line up of new food and beverage launches—from new products like cheese that taste likes sausage (yes, you read that right) and bean and lentil pastas to new ingredients like a water-soluble curcumin and marinades and rubs.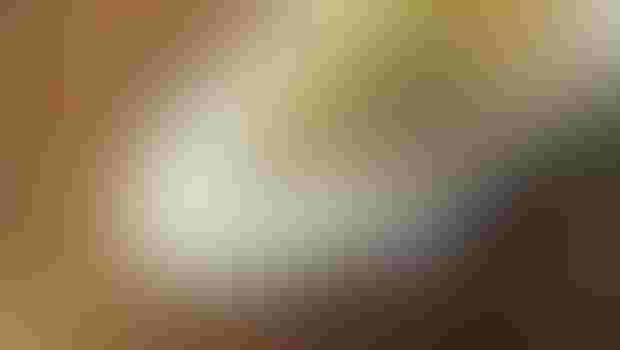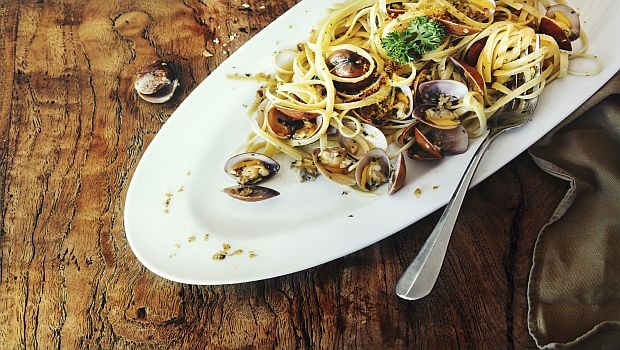 Here is this week's line up of new food and beverage launches—from new products like cheese that taste likes sausage (yes, you read that right) and bean and lentil pastas to new ingredients like a water-soluble curcumin and marinades and rubs.
New Products
Gianaclis, the cheesemaker at Pholia Farm, created a cheese that cooks and tastes like sausage—Cheesorizo®. It can be sautéed, baked or fried and used as a salad topping, taco or pizza meat, and breakfast protein. It's made with sea salt, real maple extract, apple cider vinegar, yeast and cow's milk. Cheesorizo is available in three flavors—Italian, Fiesta and Maple Sage.
Ancient Harvest debuted new lines of protein-packed pasta: Bean & Lentil Supergrain Pastas and Lentil & Quinoa Supergrain Mac & Cheese™.  The naturally gluten-free pasta varieties are made with a blend of quinoa and legumes. They look and act like traditional pasta in every way, from taste to texture, but have two times the protein and a healthy helping of fiber in every serving.
The five new pasta varieties include Black Bean & Quinoa Elbows and Spaghetti, Red Lentil & Quinoa Rotelle and Linguine and Green Lentil & Quinoa Penne. With 16 g of protein per serving, the new Lentil & Quinoa Mac & Cheese varieties will join Ancient Harvest's existing line of mac & cheeses. A combination of the high-protein, fiber and nutrition of red lentils and quinoa, the Lentil & Quinoa Mac & Cheese will be available in three creamy varieties, Mild Cheddar with Elbows, Sharp Cheddar with Shells and White Cheddar with Shells.
New Ingredients
InterHealth Nutraceuticals Inc. released a new ZMA-3000 powder designed specifically for powdered beverage products. In-house taste tests showed it added no noticeable taste or mouthfeel to the powders. The powder is lightly sweetened with acesulfame potassium, Sucralose and vanilla flavor. ZMA-3000 can be added to protein powders, powdered energy beverages, recovery powders or similar product formulations.
ZMA® aids in replenishing zinc, magnesium and vitamin B6 levels in the body, which are cofactors for enzymatic reactions and may play a part in muscle function and exercise performance. It's been shown in randomized, double blind, placebo-controlled, published research to increase muscle strength and power, and to increase testosterone.
Wixon introduced new marinades and rubs that provide a gourmet touch to meat. The new seasonings can be adapted to a variety of industries, such as foodservice and consumer products, and include: Bombay Chicken Marinade, Guajillo Marinade, Korean Dry Dust Rub, Peruvian Aji Pepper Rub, Smoky Steak Rub and Tandoori-Style BBQ Marinade.
TIC Gums develop solutions for low pH, ready-to-drink (RTD) beverages such as drinkable yogurt and dairy-based smoothies with juice. Dairyblend Acidified Beverage 120 and Dairyblend Acidified Beverage 880F target product development challenges associated with low pH dairy beverages, including protein stabilization and texture modification.
Dairyblend Acidified Beverage 120 stabilizes protein in low pH RTD beverages with minimal impact on viscosity while increasing the uniformity of color and the rate at which the product clears the mouth. This results in a product with a clean flavor release and no visual separation.

Dairyblend Acidified Beverage 880F addresses stabilization challenges in low pH RTD beverages that contain fat. This system impacts mouth coating, works at low viscosity and reduces the awareness of particulates.
Sabinsa Corp. introduced a new form of curcumin that is water soluble—uC3 CLEAR™. "Curcumin health drinks are very popular in countries like Japan for managing joint health, liver health, oxidative stress and even hangovers," said Anurag Pande Ph.D., Sabinsa VP scientific affairs. "However, poor curcumin solubility and resulting sedimentation in these beverage make it visually unappealing. While nanotechnology has been able to overcome some of the limitations, many people just aren't comfortable ingesting nanos. Our R&D scientists have created uC3 CLEAR to make curcumin visually appealing without adding a science fictional element to it."
uC3 CLEAR not only provides an improved, more convenient delivery system for Curcumin but also overcomes the challenges and limitations that can be present with solid dosage delivery systems such as poor disintegration,  slow dissolution or difficulty swallowing, thus enhancing the uptake of curcumin.
Kalsec® launched a new rosemary extract for a clean-label antioxidant alternative in cereals— Herbalox® XT rosemary. In a series of tests on extruded cereal, the extract provided a 79-percent reduction in the formation of hexanal—a typical marker for oxidation in foods—during ambient storage conditions.  The reduction in the development of off-flavors, such as rancid, cardboard-like flavor notes, significantly improved the shelf life of the tested cereal. 
Subscribe and receive the latest insights on the healthy food and beverage industry.
Join 47,000+ members. Yes, it's completely free.
You May Also Like
---