Mass Appeal Fuels Sports Nutrition (Part 1 of 2)
Mass Appeal Fuels Sports Nutrition (Part 1 of 2)
Regular contributor Mark Becker explains why "sports nutrition resonates across segments."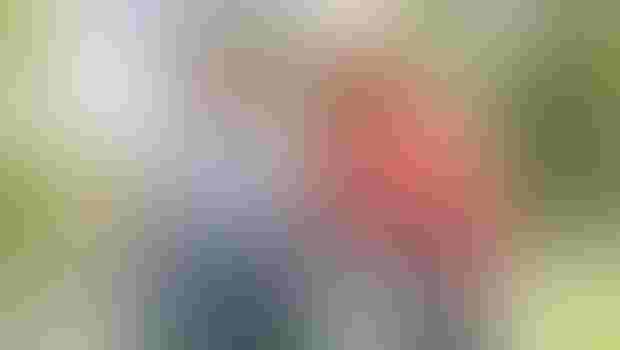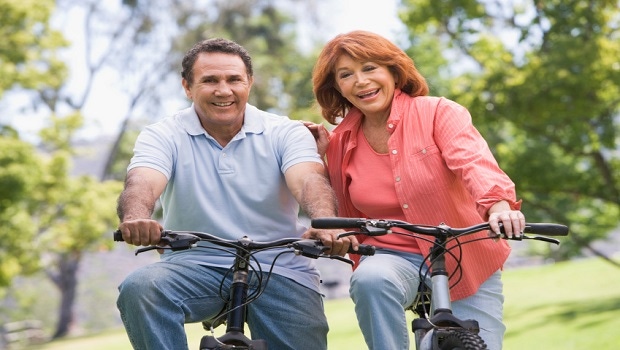 With sports nutrition poised to outgrow all other major consumer health categories through 2018, it is comes as no surprise that a growing number of suppliers are gaining interest in this category.
Though it accounts for just 4 percent of the $206 billion global consumer health industry, according to Euromonitor.com, sports nutrition's impressive growth in the last decade has turned it into a major supplement category.
From 2008 to 2013, the category grew by 8 percent annually to $8.8 billion. According to Mintel International, between 2008 and 2013, the nutritional and performance drink market grew by 48 percent. The sports drink sector grew by 30 percent, nutritional drinks by 38 percent and protein drinks by 333 percent. The energy drink category reached $11.3 billion in sales in 2013 (+$1.7 billion compared to 2012). The market for nutrition and energy bars in the U.S. increased by 71 percent between 2006 and 2011, with total US sales of $1.7 billion in 2011. These numbers indicate that the sport nutrition category is of major interest to consumers and is led by the protein segment (drinks and powders) which attract more and more people every day.
That said, increasing competition, consumer expectations, and regulatory factors play a big role in the evolution of this market. Sports nutrition companies must be able to both innovate and develop natural products that meet consumer needs while also taking health concerns and regulatory issues into account. Natural alternatives, including botanical extracts, caffeine-free products, and products containing BCAAs represent a big part of the market.
Key market drivers include a plethora of new, specialized product offerings, increased usage by a wide range of demographics and diverse distribution channels.
Moreover, the continued rise in obesity in both adults and children has fueled a global awareness of the importance of exercise to overall health and wellness. This, coupled with the increasing acceptance of dietary supplements and functional foods by mainstream consumers, has fueled demand for natural sports nutrition products.  Suppliers and marketing companies are now creating products that have daily benefits that appeal to a "general" category. There are far more casual exercisers than trained athletes.
There has also been growth within the youth segment for sports performance supplements. A recent study performed by the National Health Interview Survey shows that 1.6 percent, or 1.2 million kids, are now users of sports performance formulations. These changing demographics of the typical sports supplement user has been responsible for the growth of the base market for sports supplements, and in turn, helped to fuel the explosive sales growth seen in this category.
Interestingly, the Baby Boomer and Millennial generations are also two main drivers of the Sports Nutrition market. To a great extent, biology and chronology have been totally delinked. Both groups feel the need for nutritional help to perform at their best. The rising cost of healthcare and the uncertainties which surround the new system also creates an economic incentive to remain healthy, which did not previously exist. Sports nutrition resonates across segments, from elite athletes and weekend warriors to couch potatoes who may exercise only occasionally.
Furthermore, anti-aging supplements are also widely used by mainstream consumers.  Suppliers and marketers understand that people who buy anti-aging supplements are also turning to sports supplements because they provide anti-aging benefits. The aging population and weekend warriors are all groups looking for and purchasing sports nutrition products.
Suppliers continue to innovate for the dedicated athlete as well. These men and women continue to take supplements religiously and are driving the growth of new, innovative products and ingredients.  Middle-aged consumers are going to the gym more than ever and are committed to an exercise program. These people are now including supplements as a vital part of their exercise program.  Younger athletes are better educated on sports nutrition. This segment continues to grow as well.
Consumers want products that will provide solutions for specific needs. These products must also combine efficacy and safety. The market is complex and the needs are diverse: athletes in search of high-performance solutions; young adults interested in energy products; seniors who want to maintain their vitality and a good quality of life; and casual athletes who want to achieve better performance and stay in good health. There is also a growing niche of urban consumers that exercise by biking or walking with a specific objective in mind. They may commute to work on a bike or walk as part of a daily activity. Many are looking for easily accessible energy supplementation.
At the end of the day, the common thread is that all of these demographics are seeking to boost their energy levels and promote general health.  And for good reason. Studies show that people who exercise regularly have a much higher quality of life than those with sedentary lifestyles. The traditional benefits of exercise cannot be understated. Consumers want to feel better, have more energy and even live longer. Exercise is the very best medicine. The health benefits of regular exercise and physical activity are indisputable and there for the taking, regardless of age, sex or physical ability. Health professionals, suppliers and marketers are quick to expound on the benefits of exercise and there are many: 
Helps to combat health conditions and diseases

Significantly increases libido

Improved cognition. Studies suggest that people who start exercising in their 60s can significantly reduce the risk of developing Alzheimer's in their 70s. The risk drops even further if they start exercising in their 40s or 50s
According to the President's Council on Physical Fitness and Sports, despite all the benefits exercise offers, only 3 in 10 American adults get the recommended amount of physical activity. Furthermore, the sports nutrition category is seeing significant increased demand due to consumer awareness of the health benefits of regular exercise. 
Subscribe and receive the latest insights on the healthy food and beverage industry.
Join 47,000+ members. Yes, it's completely free.
You May Also Like
---