Marketing sports nutrition products for esports
Marketing sports nutrition products for esports
From energy to eye health, many e-gamers are turning to supplements to help support their sports nutrition needs.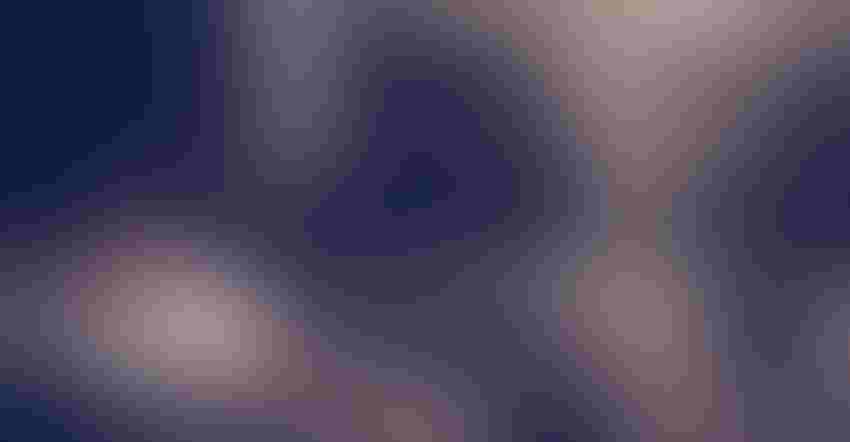 The gaming industry is a lucrative space, and this growing sector is giving birth to a booming niche sports nutrition market. Stamina, good vision, immunity and focus are all required to "make it," and many pro gamers are turning to supplements and vitamins to aid their performance.
With millions active in the gaming space, manufacturers and suppliers of esports supplements have a perfect opportunity to maximize their influence and reach.
Ingredient profiles
Six important nutrients for esports are magnesium, as well as vitamins A, B, C, D and E. Each plays an important role in supporting people—including professional gamers—to do their best.
Vitamin A is vital for vision support, perhaps one of the most important characteristics in gaming. According to Quantum Health, the following visual skills are the most important for gamers and athletes:
Eye-tracking: the motion of the eye when following a moving object.

Visual concentration: the ability to ignore distractions and maintain focus.

Dynamic visual acuity: the ability to see moving objects clearly.

Depth perception: the ability to judge the distance between objects.

Color vision: the ability to see colors clearly.

Visual memory: the processing of complex information, including people and things.
Vitamin B is another popular ingredient for supporting energy—a characteristics vital to good gaming performance. IMBA is one brand that has focused on this angle, producing an energy powder drink mix to help gamers push through their hours of gaming. Eu Natural has a formula with caffeine and L-theanine, designed for smart, sustainable cognitive performance. And Mind Lab Pro produces a supplement with a similar focus.
Gamers are also turning to vitamin D. Braineffect is one brand delivering it, with a range of bars, powders and "power balls" offering gamers a convenient and fast way to get the nutrition they need, particularly in a gaming setting.
Vitamins C and E also play their part by supporting immunity. Brainzyme spells out the benefits of these two vitamins for gamers, and using feedback from prominent gamers helps to provide authenticity and a stamp of approval.
Gaming can cause inflammation of the tissues, especially in the hands and wrists. Chil Wellness focuses on supporting these overworked muscles and joints with a sports balm combined with 500 mg of CBD, menthol, arnica and ylang-ylang.
Nootropic "smart drugs" contain natural and synthetic compounds believed to boost brainpower. They are not new, but brands have "biohacked" them, turning their focus to gamers. According to New Hope Network, brands like Mind Lab and Nootrobox have teamed up with esports teams to launch new products, such as Go Cubes, a chewable nootropic and coffee product. This strategy provides a strong base for manufacturers to test out the performance and appeal of their products and opens up endless sponsorship and direct-to-market opportunities.
The popularity of supplements isn't just limited to the U.S. market, with U.K. gamers taking advantage of the trend, too. Excel Esports teamed up with Neubria, an "evidence-based brain health supplement company," reportedly developing one of the U.K.'s first gaming supplements, Neubria Zone, to help support vision and maintain alertness.
Brands spread the word
Neubria uses video to target customers and announce news, but also utilizes social media, primarily Instagram, to share pictures from influencers and its branded merchandise. It also uses online reviews on its website to share the thoughts of customers. Many brands operating in this space use similar methods to market their products.
Influencers are perhaps now a standard marketing technique across all aspects of the e-nutrition industry. Working with them to create content, particularly video, is an effective way for brands to push their product and values.
Several brands also use a discount voucher to incentivize the user to sign up for a mailing list, utilizing an efficient way to shift stock and collect all-important data for future marketing campaigns.
Braineffect uses video particularly well, with its YouTube channel offering recipe ideas, fitness tips and featuring influencers that use its products.
Cross promotion across all social media platforms is fast becoming a key driver. In 2018, organizers of E3—the video game industry's largest convention—reported a record 15 million social media posts about the event. No doubt the power of social media to promote new brands and reach key influencers has only increased.
While they could now be considered a traditional marketing technique, online reviews are a common feature on the websites of many health supplement brands. They can be effective in persuading customers who are looking to try something new, and it is important that these reviews are also featured on other distribution websites as part of a brand's wider marketing strategy.
Trade shows (increasingly virtual) and gaming press are two final important factors in helping reach audiences. Often, emerging brands are in the supplements space at trade shows and gaming expos. This is one direct marketing strategy that will continue to be appealing to sports and game nutrition manufacturers.
Gamers are at their best in a "flow state," and targeted supplements and products can support them in that goal. Whether it be a bar, powder, beverage, capsule or other, esports nutrition is a lucrative industry that will continue to grow in value and influence. With many individuals looking to professional gaming as a career, and even more e-socializing due to the effects of the pandemic, expect the esports supplement sector to continue to soar.
Lindsey Carnett is CEO and president of Marketing Maven, an Inc. 5000 ranked integrated marketing firm recognized nationally in the health space by third-party ranking company O'Dwyer's PR. She specializes in PR, social media marketing, influencer marketing and reputation management. Carnett is a 2019 Enterprising Women Honoree, 2017 PR News Top Women in PR, FOLIO Magazine 2015 Top Women in Media Honoree and is noted for helping to launch consumer brands with substantiated ingredients.
Subscribe and receive the latest insights on the healthy food and beverage industry.
Join 47,000+ members. Yes, it's completely free.
You May Also Like
---