Lonza and Capsugel: A Perfect Match?
Lonza and Capsugel: A Perfect Match?
The Swiss-based ingredient supplier agreed to buy the global capsule leader in an effort to become a one-stop-shop for pharma and nutrition customers.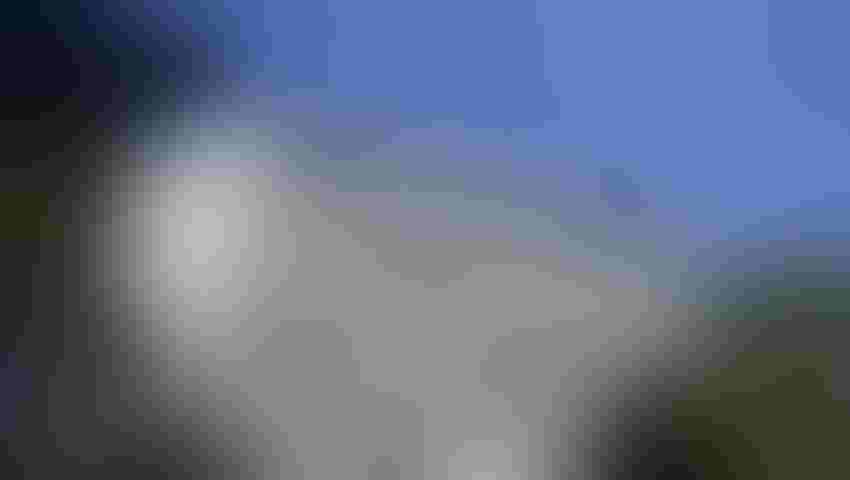 Photo Credit: Lonza
Lonza wants to become a one-stop shop for the pharma and nutrition industries, and it has decided purchasing Capsugel for US$5.5 billion will help achieve this goal. The companies said they are a great match and expect to realize numerous ongoing synergies and bring highly differentiated new products to market more quickly.
The Largest Deal in Lonza History
"With this acquisition, the largest in our history, Lonza will become customers' and suppliers' fully integrated development and manufacturing partner," said Dominik Werner, spokesman for Lonza, via email.
As part of the deal, Lonza will refinance around $2 billion in Capsugel debt. However, Lonza expects having Capsugel will create beneficial mid- and long-term synergies, including a potential $29.1 million in operating synergies, $15 million in tax synergies and $97 million in top-line synergies. Richard Ridinger, CEO of Lonza, said his management team expects the transaction to be accretive to Lonza's core earnings per share in the first full year post-closing.
The boards of both Lonza and Capsugel have approved the transaction, which will be financed by a combination of debt and equity financing, and the acquisition is expected to close in second quarter 2017. Until then, both Lonza and Capsugel will continue to operate as independent organizations, according to Lonza, which assured nothing will change for customers and suppliers today.
'A Perfect Fit'
Werner told INSIDER that Capsugel, a leader in innovative dosage forms for both the global pharma and consumer healthcare and nutrition industries, is a "perfect fit" for Lonza.  "Lonza contributes a strong CDMO [contract development and manufacturing organization] business with a growing product business, and Capsugel is strong on the product side of the business and has a growing CDMO business."
Werner stated Lonza's ability to support customers' and suppliers' business needs will be enhanced by this business combination. "Customers and suppliers will benefit from the simplicity and efficiency of working with one company that can provide world-leading support from APIs [active pharmaceutical ingredients] to excipients and dosage forms."
While the acquisition offers much to the pharmaceutical industry, the nutrition industry also stands to feel a positive impact from the new pairing.
A spokesperson from Capsugel told INSIDER the acquisition is expected to strengthen Lonza's position in consumer health and nutrition, as Lonza becomes a fully integrated and innovative service provider of active ingredients, oral dosage forms, development services and delivery technologies. 
"Lonza will be well positioned to meet the increasing need for optimized consumer health and nutrition through a wide offering of next-generation dosage forms," the Capsugel spokesperson said. "The combined business will also be able to leverage its bioavailability technology to create a new dietary ingredient-ready offering, as well as capitalize on its formulation expertise to develop new ingredients and to market new combination products."
Has Capsugel Finally Found a Permanent Home?
Capsugel has spent the new millennium on the move, with three sales in 16 years.
Formed in 1931, Capsugel was owned by its original parent company Parke-Davis for nearly 40 years until it was acquired along with Parke-Davis in 1970 by Warner-Lambert. After another 30 years under one roof, Capsugel was picked up in 2000 by Pfizer as part of a $90 billion acquisition of Warner-Lambert.
In late 2010, Pfizer said it was reassessing its businesses, including Capsugel, to focus exclusively on the discovery and commercialization of drugs. Pfizer sold Capsugel in spring 2011 to private-equity firm Kohlberg Kravis Roberts & Co. (KKR) for $2.38 billion in an all-cash deal.
At the time, KKR said Capsugel was a growing business, save a brief stagnant period around the time of economic downturn in 2008 to 2009. In an interview with Fortune, KKR Director Pete Stavros lauded Capsugel's ongoing delivery systems innovation as well as its diversification, including a growing geographical presence in Latin America, China and the Middle East. In 2010, Capsugel had reached $750 million in annual revenues on more than 180 billion capsules manufactured that year.
After the deal with Lonza was announced, Stavros noted KKR had helped Capsugel's management team reposition the company from a global leader in hard capsules into a specialty CDMO. "Capsugel has grown significantly by investing in innovation, strategic acquisitions, product development and geographic expansion," he said, adding now Capsugel is well positioned for the next phase of its growth.
"As a stand-alone company under KKR since 2011, Capsugel has had the freedom to significantly broaden its capabilities and transform our business from a global leader in providing high-quality, empty two-piece hard capsules into a leading specialty CDMO," the Capsugel spokesperson told INSIDER. "By joining Lonza, Capsugel will be part of a leading integrated solutions provider for drug development, formulation, delivery technologies and manufacturing for the pharma and consumer healthcare industries."
In a press release, Ridinger said the acquisition of Capsugel meets Lonza's strategic and financial goals, including its healthcare continuum strategy to deliver value along the healthcare continuum.
Guido Driesen, president and CEO of Capsugel, said his company and Lonza share a common vision— delivering innovative pharmaceutical and healthcare products to customers—and will combine complementary technology platforms to better benefit from evolving trends in the pharma and consumer healthcare markets.
"We look forward to bringing together our talented teams to deliver science- and engineering-based solutions to customers for the benefit of the patients and consumers who use their products," Driesen said, noting he is personally committed to making this integration a success. "Both companies enjoy a strong quality and regulatory track record, and we believe that the combination enables us to provide the most complete set of tailored and integrated solutions for our customers."
For more information on the acquisition, check out the official press release at Lonza's website.
Subscribe and receive the latest insights on the healthy food and beverage industry.
Join 47,000+ members. Yes, it's completely free.
You May Also Like
---