Krill oil: Potential benefits for esports athletes
Krill oil: Potential benefits for esports athletes
Some gamers are turning to omega-3 from krill in attempt to help support their mental game.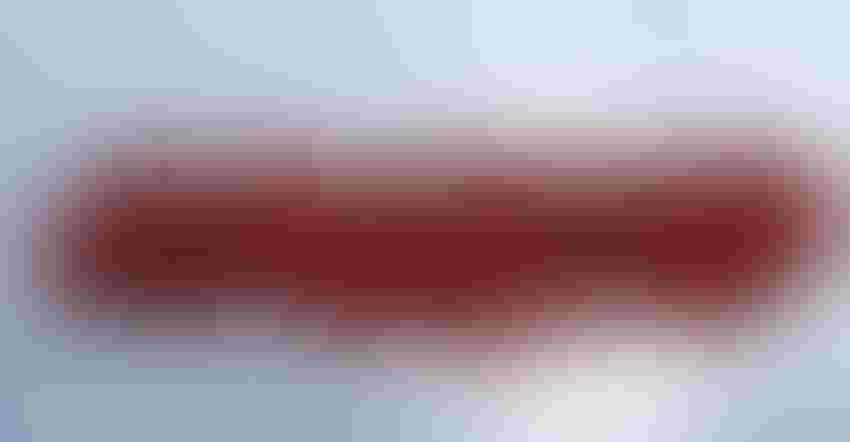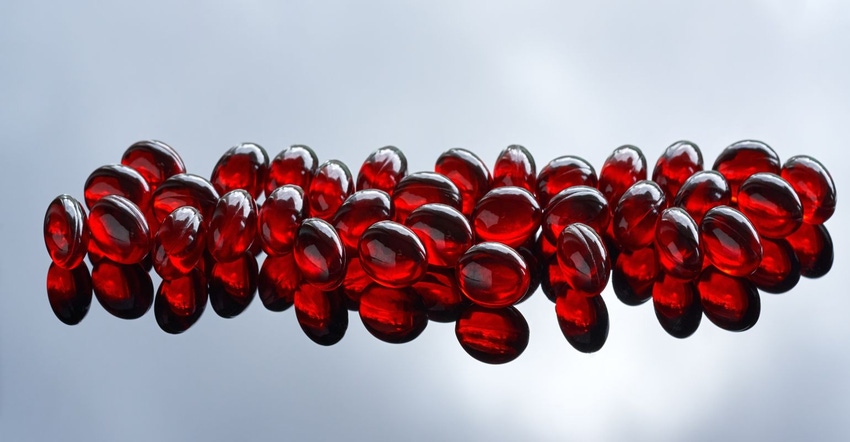 Winning in the world of competitive online gaming comes down to strategy, reaction time and the ability to make the right decisions under pressure, all while immersed in the virtual battlefield. Becoming a top esports player is no easy pursuit. It takes time, dedication and honing of a unique skillset. It also requires proper nutrition to keep the gamers' brains at their best.
Omega-3 fatty acids have long been considered food for the brain. The most well-known of these fatty acids, EPA (eicosapentaenoic acid) and DHA (docosahexaenoic acid), can be found in the likes of baby formulas and vitamin containers on just about any store shelf. As an established dietary supplement, especially among the senior population, the potential goes far beyond that. Now, omega-3s have reached the realm of esports, as serious gamers seek the right supplements to try to increase their mental acuity.
Krill oil's differentiation
The omega-3 supplement market is a crowded one, with much accompanying research on different sources of the nutrient and the potential impacts on the human body. One such heavily studied source is krill oil.
Antarctic krill (Euphausia superba) is a tiny crustacean that can be sustainably harvested from the pristine waters of the Southern Ocean. Strict catch limits are set for the krill fishing industry, which have resulted in a healthy (and even growing) krill biomass. Companies such as Aker BioMarine harvest small amounts of krill to create health and wellness products that support human and animal health.
Over decades of research, krill oil has been shown to support the heart,1 brain,2 liver,3 eyes4 and skin.5 Omega-3 naturally possesses anti-inflammatory properties, but krill oil's unique phospholipid complex of both omega-3 and choline are also tied to desirable absorption in the body.6
Putting krill oil to the esports test
Professional esports had an estimated 600 million viewers worldwide in 2022. The popularity transformed the category from a vibrant niche to a central form of entertainment, increasingly becoming comparable to traditional sports. From research to real life, krill oil is being put to the test by global gamers who practice esports on a professional level.
Two top-level international esports clubs, Heroic and 00Nation, teamed up with Aker BioMarine in a test pilot capacity to evaluate krill products on high-ranking gamers. The preliminary feedback is promising. For instance, after taking Superba Krill oil for six weeks, 28 selected gamers in the Heroic community shared their assessment of krill's impact. All 28 participants were asked to rate improvements in areas such as sleep quality and focus. Gaming performance exhibited the greatest gains, with 71% of the study reporting a positive effect. Furthermore, 68% noticed improvement in brain function such as concentration and memory; 72% saw improvements in mood (mental/emotional health); and 75% noticed improvements in energy levels.
"We see broad applications for the benefits of krill-based products. That's why we work with the scientific community to explore the effects of krill," explained Matts Johansen, Aker BioMarine CEO. "We realized that these findings were applicable to the world of esports, which we wanted to explore. We have also worked closely in the sports nutrition arena and have discovered that esports was the next natural extension of that."
Early on, esports were typically associated with unhealthy and immobile teens; however, that landscape has changed dramatically. Now a legitimate competitive arena, many esports athletes prioritize health and nutrition, particularly when it comes to ensuring their mental fitness.
Heroic CEO Joachim Haraldsen noted a healthy balance is important when developing a top esports athlete, which is one of the reasons he put his Heroic athletes on the krill oil program. The same potential was also seen in the Brazilian gaming community, where a local supplement maker and krill customer of Aker BioMarine, Essential Nutrition, recently experienced a spike in its krill oil product line targeting esports athletes through the 00Nation team. The company credited this spike to the growing understanding of the impact that krill oil, as a source of omega-3, can have on gaming performance.
"To maintain healthy brain function, we must ensure we are regularly raising our omega-3 levels throughout our life," Johansen advocated. "We can get some of this through the food we eat, but most of the global population is not getting enough. Athletes cannot take that risk and require a supplement to ensure optimal levels of omega-3."
Continued research required on krill oil's impact on athletes
The esports community is fertile ground for further understanding how ingredients such as krill oil can benefit athletes in general. A healthy lifestyle can be a competitive advantage for a professional gamer, and it's apparent that esports teams are eager to make the most of emerging nutritional innovations and new knowledge for their field. That in itself opens the doors to brands looking to incorporate krill oil and omega-3s into new formulations geared toward the esports nutrition market.
Sigmund Nordal is an experienced leader in marketing, communication and business development. He has previously held positions as marketing director, brand manager, designer and journalist, and is now VP of strategic investments at Aker BioMarine.
References
1 Cicero Arrigo FG et al. "Lipid-lowering and anti-inflammatory effects of omega 3 ethyl esters and krill oil: a randomized, cross-over, clinical trial." Arch Med Sci. 2016;12(3):507-512.
2 Van der Wurff ISM et al. "Association between Blood Omega-3 Index and Cognition in Typically Developing Dutch Adolescents." Nutrients. 2016;8(1):13.
3 Gart E et al. "Krill Oil Treatment Increases Distinct PUFAs and Oxylipins in Adipose Tissue and Liver and Attenuates Obesity-Associated Inflammation via Direct and Indirect Mechanisms." Nutrients. 2021;13(8):2836.
4 Deinema LA et al. "A Randomized, Double-Masked, Placebo-Controlled Clinical Trial of Two Forms of Omega-3 Supplements for Treating Dry Eye Disease." Opthalmol. 2017;124(1):43-52.
5 Thomsen BJ et at. "The Potential Uses of Omega-3 Fatty Acids in Dermatology: A Review." J Cutan Med Surg. 2020;24(5):481-494.
6 Köhler A et al. "Bioavailability of fatty acids from krill oil, krill meal and fish oil in healthy subjects–a randomized, single-dose, cross-over trial." Lipids Health Dis. 2015;14:19.
Subscribe and receive the latest insights on the healthy food and beverage industry.
Join 47,000+ members. Yes, it's completely free.
You May Also Like
---