Keeping Sports Nutrition Supplements Clean
Keeping Sports Nutrition Supplements Clean
There's a good reason for this diversion by Elan Sudberg. Read on.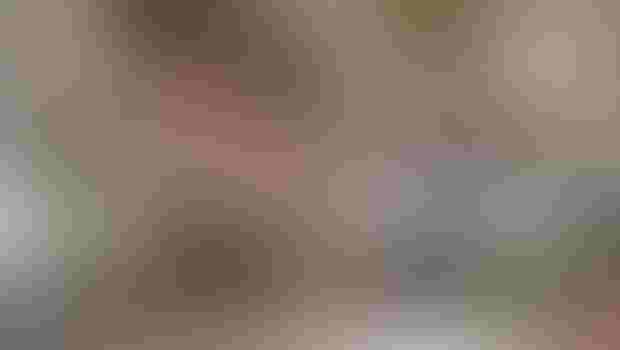 Editor's note: Yesterday, Kathleen Dunn delved into whey protein—an essential part of an athlete's nutritional plan. And since athletes have to push themselves, their immune systems need to be strong. Put those two factors together, and it's an ideal time for Elan to write about sports nutrition supplements.
"Keeping sports nutrition supplements clean" is a topic all too familiar in today's industry news. It's a product category that has made the FDA's "top 3 to be concerned with" list alongside sexual enhancement and weight loss. The three keep jockeying for position given their "requirement for effectiveness." (More on that shortly.)
With sports nutrition supplements, the end users are a dynamic bunch composed of well-informed—and sometimes well-misinformed—goal-oriented, diligent fitness enthusiasts. They have an insatiable appetite for peak performance through regimented nutrition, supplements, and physical activity. This category demands measurable results that can be seen in the form of gains, loss, or improvements in performance. Such demands have the proclivity to attract ingredients that stray from the realms of safety and legality.
This is where the problem starts.
"Requirement for effectiveness" means that unlike taking a Ginkgo product or almost all other natural products (the legal ones at least), which you don't necessarily feel working, sports nutrition supplements need to provide identifiable changes for the audience to stick around. They want noticeable results and noticeable results generally come from drugs or strong plants (most likely illegal). Given that there is demand for unrealistically "effective" products in this category, there are also unscrupulous companies willing to meet that demand at any cost.
It's for this reason why this entire category gets a bad rap and, most importantly, why keeping it clean is a challenging, but essential, task for all.
Like chasing a moving target, the threats to the sports nutrition supplement category are not a common adulterant, such as most of the herbs described on AHPAs known adulterant list. Rather, it is a strategic sourcing of those shady suppliers that specialize in adulteration with pharmaceutical ingredients that may (or may not) have originated from plants.
Recently, BMPEA, a chemical similar to amphetamine, was discovered in a handful of products, many of them made by one fringe manufacturer that has been giving the industry a black eye for over a decade. Did the chemical hitch a ride as part of botanical constituent or was it an ingredient added for effect—or both? The jury is still out, but that hasn't stopped the lawsuits. While test methods for BMPEA are available, test methods for BMPEA in each and every complicated finished product are not available most of the time. We just didn't know it was a thing to test for until it showed up in the lab results.
Therein lies the problem and challenge in keeping sports nutrition supplements clean. Testing for identity and purity is one thing; then add in an "unknown unknowns." Unfortunately, it takes suspicion followed by strong analytical chemistry to go looking for something you don't know is there—and once discovered was probably always there and the reason the product sold so well. There are known commonly-added ingredients one can test for in these products. As we discover more, the list grows.
Keeping sports supplements clean is more than just cGMP compliance. It requires careful sourcing and proactive screening to stay in front of the bad guys. It's a game of cat and mouse, but we're the cat—and we're a relentless cat.
Subscribe and receive the latest insights on the health and nutrition industry.
Join 37,000+ members. Yes, it's completely free.
You May Also Like
---