Judge issues injunction against IronMag Labs in SARMs lawsuit retrial
Judge issues injunction against IronMag Labs in SARMs lawsuit retrial
Under order from California appeals court to retry the suit, district judge issues injunctive but not monetary relief against company that sold SARMs in dietary supplements.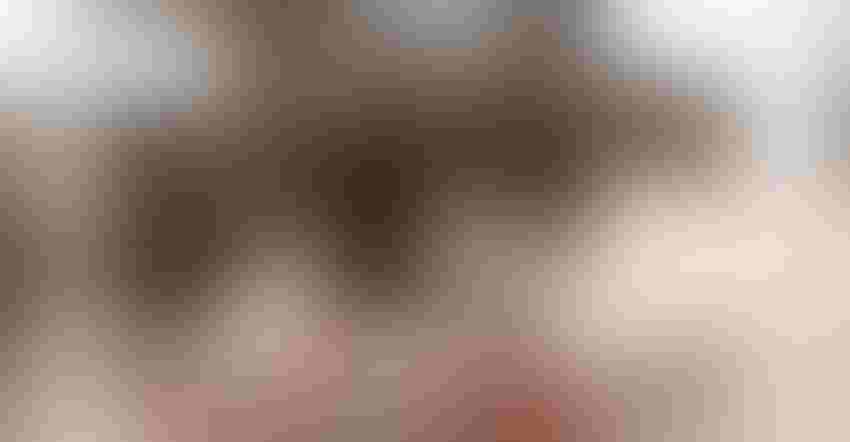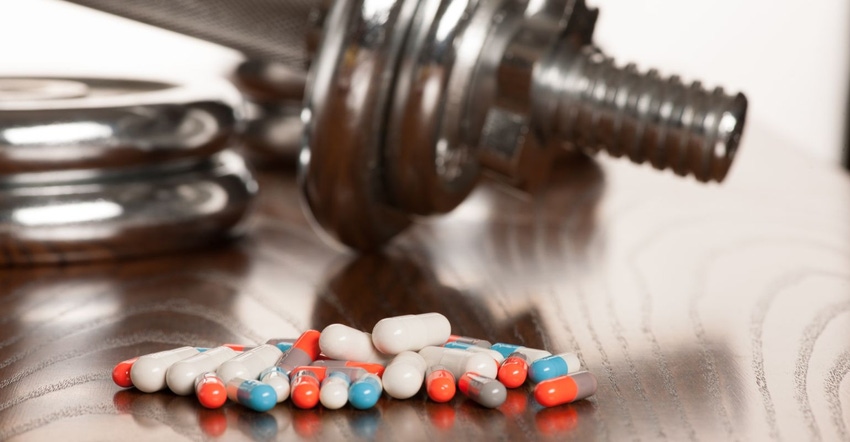 In a key court case of the SARMs (selective androgen receptor modulators) era of sports nutrition, the U.S. District Court for Central California has issued a mixed summary judgment, enjoining defendant IronMag Labs from falsely advertising drugs in sports supplements but denying the plaintiff's request for monetary relief. The judgment comes after an appeals court reversed the district court's earlier dismissal of the case, allowing plaintiff Nutrition Distribution to reopen the lawsuit.
U.S. District Court Judge Manuel L. Real originally dismissed the case in 2016 because it was FDA's jurisdiction, and Real decided the agency hadn't definitively weighed in on the controversial ingredient then used in many sports supplements. However, by the time the Ninth Circuit Court of Appeals ruled, FDA had issued a fresh batch of FDA warning letters to dietary supplement companies selling SARMs, including IronMag Labs, advising the companies SARMs were unapproved drugs not legal for use in dietary supplements.
Specifically, FDA warned IronMag Labs its Super DMZ 4.0 product, which contained the popular SARM ostarine, violated the Federal Food, Drug and Cosmetic Act (FDCA) in several ways, including being an unapproved new drug and misbranded drug, and it posed a safety concern to consumers.
Ostarine (aka enobosarm or MK-2866) is a developmental drug under FDA-approved investigation by Pharmaceutical company GTx for breast cancer, Duchenne muscular dystrophy (DMD) and stress urinary incontinence. FDA advised ostarine was designated an investigational new drug (IND) before it was ever marketed as a supplement, so it can't be sold as a dietary ingredient.
In his summary judgment of the reopened case, Real said Nutrition Distribution met the factors required for injunctive relief against Ironmag Labs and its CEO Robert DiMaggio for false advertising under the Lanham Act. The injunction covers IronMag's Super DMZ 4.0 and OSTA RX products, which the company stopped selling in early 2016, according to the company's emails to INSIDER.
"Defendant DiMaggio himself admitted at his deposition that ostarine does have side effects, and the FDA has identified Ostarine and other SARMs as potentially dangerous to public health and safety," Real ruled. "It is undisputed that these false statements were made in the context of commercial advertisement."
However, he ruled against request for monetary relief, saying the plaintiff did not prove it experienced actual injury from the false advertising. "The Lanham Act allows an award of profits only to the extent the award 'shall constitute compensation and not a penalty,'" Real noted, adding monetary relief is more commonly awarded in false advertising cases where the defendant claims its product is superior to the plaintiff's, which is not evident in this SARMs case.
"Rather, the parties are two of many competitors in an industry comprised of a broad range of products, and Plaintiff has provided no basis to infer that any profits made by Defendants would have otherwise gone to Plaintiff partially or in full," he wrote.
The plaintiff's attorney, Robert Tauler, lauded the partial victory. "We are very pleased that the court has taken a firm stance on the legality of SARMs," he said, in statement. "The court has put an end to DiMaggio's sale of SARMs and has effectively ruled that the sale of such products is illegal."
The case is likely far from over, Tauler acknowledged in a phone interview with INSIDER, adding IronMag Labs might appeal.
Still, Tauler told INSIDER this is the first time a federal judge has weighed in on the propriety of selling SARMs, and false advertising specifically, so it should have an impact on SARMs in the sports nutrition market. He further said given FDA and a federal judge have taken a position on SARMs in supplements, which are already illegal under Congressional law, three branches of government now make it indisputable that companies cannot sell SARMs as dietary supplements.
"SARMs are pretty much done," Tauler said, noting many companies have moved away from selling SARMs. "But, there are a few people left standing [selling SARMs], and those people are obtaining bigger and bigger market share." He added he doesn't expect sea change in their perspective in the wake of this summary judgment, but "this is where other attorneys should really step in and counsel them to stop this practice."
Despite a possible appeal, Tauler said the next phase at this point will be seeking an award of attorney's fees. "We will also be conducting more discovery into other companies DiMaggio sells SARMs to, to enforce this order," he added, in his press statement. "It is important that companies putting profits over consumer safety pay the price."
While Tauler called the judgment a victory for the plaintiff and quest to remove SARMs from the market, DimAggio also claimed victory for IronMag Labs.
"Once again IronMag Labs has prevailed over Nutrition Distribution's frivolous lawsuit. Judge Real found Nutrition Distribution had no evidence it was damaged by IronMag Labs and thus is entitled to no monetary relief, nor any attorney fees," DiMaggio told INSIDER, via email. "Judge Real also ordered that IornMag Labs can no longer sell SARM's, however the two products in this lawsuit containing a SARM were discontinued by IronMag Labs voluntarily 3 years ago. The fact Judge Real stated Nutrition Distribution cannot prove any damages is going to have an big impact on all of Nutrition Distribution's current and future lawsuits of this nature."
Subscribe and receive the latest insights on the healthy food and beverage industry.
Join 47,000+ members. Yes, it's completely free.
You May Also Like
---