It's time for TYM performance: Q&A with Robert Wildman
It's time for TYM performance: Q&A with Robert Wildman
A young sports nutrition line blends performance science, research, product formulation and brand-building to help people at all levels achieve their athletic and fitness goals.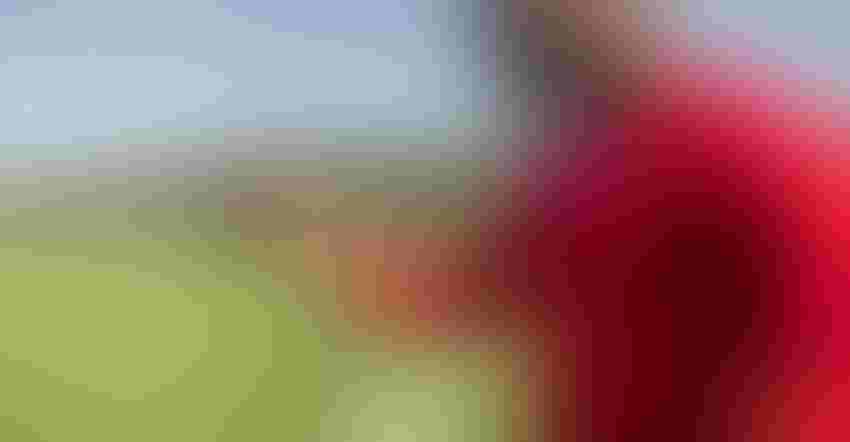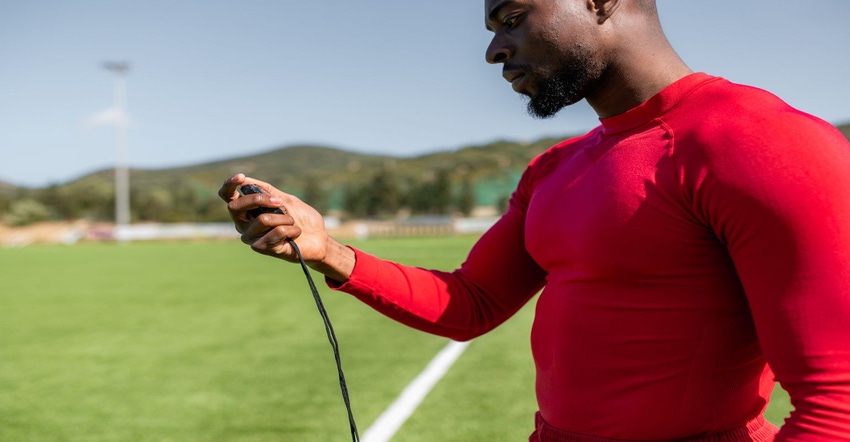 Robert Wildman, Ph.D., is a fitness and health expert with over 20 years of university teaching and research experience. He specializes in formulating, branding and marketing new products in the sports nutrition space. Wildman has over 15 years of industry experience working closely with brands like Dymatize, GNC, Premier Protein, Bally Total Fitness and many more. The four-time book author has developed and launched hundreds of sports nutrition products, including his most recent venture, TYM Performance.
Natural Products Insider sat down with Wildman to learn more about TYM Performance and what its launch brings to the sports nutrition market.
Insider: What sparked the launch and branching out of TYM Performance?
Robert Wildman: It was simply time (TYM!) to leverage my nutrition and athletic background—and merge it with decades of nutrition and performance science and research, product formulation and brand-building—as well as helping people at all levels achieve their athletic and fitness goals. I have been extremely fortunate over my career to work for and with great brands, retailers, equipment makers, athletes, coaches and training facilities. It's simply TYM to put all the pieces together. The name itself says so much: TYM to train, TYM in the gym, TYM on the field, TYM under tension, TYM for nutrients, TYM for recovery. It's Go TYM.
Insider: Was there a gap in the sports nutrition market you were aiming to fill or step into?
Wildman: My lens on sports performance and fitness might be broader than others. I wanted to build a brand that is deeply rooted in relationships with training facilities, coaches and training equipment. For instance, our relationships with the NFL Alumni Academy, American Barbell, Chip Smith Performance Systems, XPE Sports, Pride Strength Training, New Level Performance and others aligns world-class performance coaching, training equipment and programs with university and pro-athlete proven nutrition products and guidance. Maybe it's not as much a gap as it is a hole. And, maybe it's not a hole as much as the whole. Whole in that TYM Performance and partners strive to offer the whole performance package to people regardless of how, where and why they train.
Insider: Who is the target audience?
Wildman: Based on our strong relationships with the NFL Alumni Academy and Pro Athlete Training facilities, much of our focus has been on working with strength, power, speed and endurance sport athletes striving for their highest level of performance. However, this year TYM Performance will begin strategic retail partnerships that will help us target people whose lifestyle includes exercise training to build muscle and enhance their physique and fitness as well.
Insider: Walk us through the distribution plan.
Wildman: 2022 is really the launch year for TYM. TYMPerformance.com direct-to-consumer sales are now fully activated and growing. In addition, sales are also coming from partnerships with top training facilities, coaches and nutritionists. We will launch several new products in the spring, including a pre-workout; another omega with EPA [eicosapentaenoic acid], DHA [docosahexaenoic acid] and DPA [docosapentaenoic acid]; as well as several other products targeting cognitive and metabolic actions. Additionally, we are working on bundling customizable training kits combining nutrition, equipment, coaching and tracking in partnership with American Barbell.
Insider: What does TYM Performance look for in retail partners?
Wildman: We will look for just that—partners. We will look to build relationships with retailers that allow TYM greater capability to support athletes, as well as people who exercise seriously for greater fitness and physique. Retail partners that are dedicated to providing more than just products to their customers; those that are serious in helping their customers by also delivering credible education and practical guidance, too. Furthermore, as TYM Performance is dedicated to delivering the highest quality, tested, certified and transparent products, we will look for retail partners dedicated to carrying brands like TYM and not less respected, unproven, or controversial brands and products.
Insider: Are there any unique ingredients included in your formulations that maybe weren't on the scene 5-10 years ago?
Wildman: Sports nutrition as an industry has really evolved over the past 10 years. TYM products have several unique ingredients or critical nutrients to performance generated by a unique and or higher-quality process. For instance, OMEGATYM DHA is produced by MSET-Lipid (Molecular Selective Enriching Technology - Lipid), a multipatented, single loop, closed system process that uses low temperature that prevents decomposition and transformation of omega lipids. There are two important considerations here. First, the consumer gets exactly what they want—a highly concentrated DHA omega-3 supplement—and second, they are not getting the heavy metals and contaminants.
Meanwhile, CREATYM creatine monohydrate, called iCreatine, is a proprietary process-instantized creatine for higher solubility in addition to achieving other quality standards. This means that it will mix easily in water and other beverages. One unique aspect of TYM Performance products versus brands of yesteryear is that there is more attention to quality certifications, full transparency, no artificial sweeteners, flavors and colors, while also being used in university studies involving athletes and different training and diet platforms.
Insider: What certifications are behind the brand's products?
Wildman: First and foremost, all TYM products are certified banned-substance free and carry the Informed Sport seal. Secondly, all PROTYM products are and will be Informed Protein certified, meaning that they at least meet label claim for protein (grams per serving) and that there is no amino spiking.
Amino spiking is a little formulation trickery where non-protein nitrogen-containing ingredients are added to a formula to inflate testing of protein and in turn label claims. When protein is tested to estimate grams per serving, a lab typically will test for grams of nitrogen and then multiply by a factor specific to the protein type being tested. Amino spiking happens when other non-protein nitrogen ingredients are purposely added to increase the amount of nitrogen in a sample. Commonly used tests are not able to distinguish between sources of nitrogen, so nitrogen-containing ingredients such as creatine, taurine and glycine can be added, and the testing method will count them towards protein.
In the past it was up to consumers to try to figure out if a protein product was suspected of amino spiking based on the ingredients. They would have to look for extra nitrogen-containing added ingredients like creatine, taurine, glycine or glutamine. It is now much simpler for consumers. The lab (LGC Group) that provides Informed Choice and Informed Sport now certify products as Informed Protein, which not only assures that there is no amino spiking, but that a product meets label claim for protein. PROTYM is among the first few products to be certified Informed Protein.
Furthermore, all OMEGATYM omega-3 triglycerides are Marine Stewardship Council (MSC) Chain of Custody and Non-GMO Project Verified, ensuring the highest quality and traceability. TYM Performance botanical ingredients are PhytoSure certified, ensuring the highest quality, purity and safety standards.
Insider: What do you believe sets you apart from your competitors?
Wildman: I would like to think that TYM products and the brand is exactly what many people are looking for. Combining the highest quality standards, trusted scientific platform, used and proven at professional training facilities, researched at universities, clean, safe and more. Plus, TYM is more of a lifestyle brand, based on its partners and comprehensive approach to sports and fitness.
Insider: Is TYM Performance working on anything we can expect to be released soon?
Wildman: In addition to the upcoming products, we will be releasing a nutrition and training tracking app and software. It will provide tools to help people track their nutritional intake, training and so much more. It will also allow people to work with coaches and nutritionists. In addition, TYM Performance will be recognizing aspiring and inspiring high school and college athletes, coaches, nutritionists, teams and training facilities. We are really excited about this program and those featured will receive products, swag and more.
To learn more about TYM Performance, head to tymperformance.com.
Madison Dorn specializes in the creation and management of content, with particular passion for the health/nutrition and fitness industries. In her free time, she enjoys working out and is a CrossFit Level One certified coach.
Subscribe and receive the latest insights on the healthy food and beverage industry.
Join 47,000+ members. Yes, it's completely free.
You May Also Like
---