Innovation in sports nutrition
Innovation in sports nutrition
Innovators will continue to make products supported by science–not just for sports enthusiasts, but for people of all ages who are concerned with good metabolic health.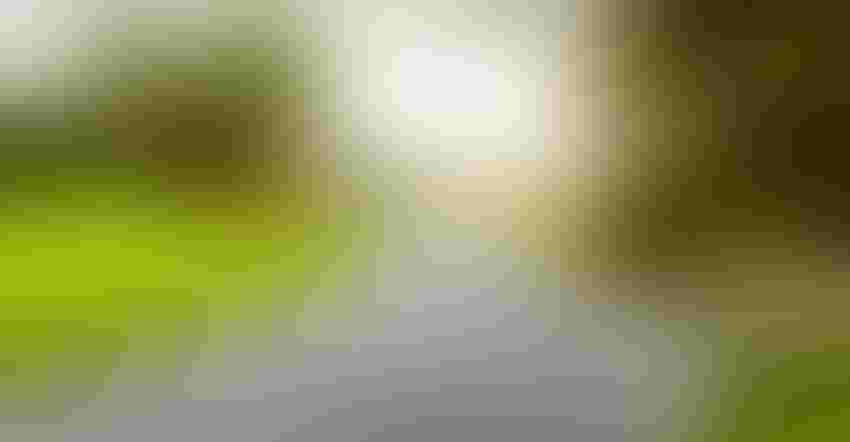 With the current COVID-19 pandemic yielding a host of unforeseen impediments to personal liberties caused by stay-at-home orders or "shelter in place," we have started to learn a new set of definitions of what is considered essential and non-essential. Recognizing that this particular virus is highly contagious and that it is spread between humans at close range (less than six feet apart), facilities used for sports training and working out are essentially all closed.
This springtime challenge is further exacerbated by the usage of many parks, trails and other areas of public use being severely curtailed or eliminated. So, what's a person interested in maintaining good health through proper exercise to do? Through innovative online training and the availability of exercise equipment for home gym setups, many individuals have not missed a beat in keeping in step with their training regimens. Others, who viewed the use of public or membership gym facilities as more than just a place to workout but rather a place to socialize, have clearly been impacted and may have to resort to basic stretching, some aerobic activities and potentially some outdoor jogging, running or walking.
The role of innovation
So, where does innovation come into focus during these disruptive times to our sense of normalcy? First, widespread education and access to verifiable information is critical for sports nutrition, and frankly for other components of nutrition as well. This has already been facilitated through the marvels of the internet and the efforts of industry pioneers such as Dr. Jim Stoppani and Kris Gethin. Significant work has been done by industry leaders to subject products to independent scientific scrutiny in well-designed clinical studies on humans to verify perceived benefits, and to subject the findings for peer review in prestigious scientific journals for publication. One of the leading components of our industry in creating ground-breaking science has been the area of sports nutrition, with emphasis on the seminal work done on creatine, branched chain amino acids, and lactic acid buffering agents such as CarnoSyn beta-alanine. U.S. and international leading researchers have begun to assess the role many of these extraordinary nutrients play in other facets of health care, including immunology.
Sports nutrition immune protection
There has been a great deal of interest concerning the potential use of some of the "arsenal" of sports nutrition to help provide specific protections for individuals concerned about influenza. In a seminal study reported in October 2015, researchers found that carnosine (a dipeptide of l-Histidine and beta-alanine) markedly reduced H9N2 swine flu influenza virus-induced acute lung injury. This research suggested the biological importance of carnosine is attributed to its chelating effect against metal ions, superoxide dismutase (SOD)-like activity, and ROS and free radical scavenging properties. (J Gen Virol. 2015;96(10)2939-2950.) The most economical way to increase levels of carnosine in the body is to increase intake of beta-alanine, which is the rate-limiting component of carnosine, since the body generally has an adequate supply of histidine. The increased intake of beta-alanine additionally benefits the lactic acid buffering capacity within striated muscle that carnosine exhibits, allowing longer workouts prior to muscle exhaustion, and generating better long-term results in muscle mass and functionality.
Continued research into phytochemicals, including polyphenolics, with their extraordinary antioxidant capacity, is an area that holds great promise. While glucosamine, chondroitin and creatine have become well-recognized sports nutrition components, the novel and not so novel presentations of botanical extracts such as curcumin, pomegranate extracts, bioflavonoids and assorted proteolytic and anti-inflammatory associated enzymes such as bromelain may to achieve higher degrees of deployment and visibility. With quality ingredients serving as the basis for good outcomes, the innovation in product presentation and formulations has been on an amazing trajectory in the past 18 months. Ready-to-drink beverages associated with pre-workout nutritional support have taken the market by storm. Additionally, the deployment of natural flavoring systems outside of the mainstays of vanilla and chocolate for powdered supplements providing protein support, pre- and post-workout nutrition and recovery have helped in expanding the sports nutrition market.
Sports nutrition evolution
While there has been some evolution of sports nutrition offerings into more "food-form" delivery, such as gummy preparations, it appears it will take time for widespread adoption. Hard-core training folks want quality products with as few synthetic or unnecessary ingredients as possible to achieve the physical results they seek. Single-serve preparations of pre- or post-workout products have seen some consumer adoption, but with the "pause" on exercising in public venues, this trend is temporarily on hold, with the possible exception of some very promising and novel gel presentations of single-serve protein supplements.
The Business to Consumer model seems to be prospering given the variables of restrictions to travel. While most states have deemed nutrition stores essential, retailers and brands are clearly fostering deliveries over in-person visits to limit exposure of employees and customers to undue risk. This trend will likely continue for some time, as following this period of social distancing and associated concerns, the human psyche has now undergone a reprogramming of behavior, which has been conditioned by fear of disease and the unknown. This will undoubtedly influence purchasing decisions for many months if not years to follow.
Innovators will continue to make products supported by science–not just for sports enthusiasts, but for people of all ages who are concerned with good metabolic health–which includes a healthy functioning immune system, with as many natural ingredients and flavors as possible. Brands will present these products in economically justifiable packages representing value propositions of affordability, recyclability and sustainability. Those mega trends in innovation remain intact and are destined to guide the principles of product innovation for the balance of this decade.
Mark A. LeDoux is founder, chairman and chief executive officer of Natural Alternatives International Inc., an organization established in 1980 with facilities in the U.S. and Switzerland engaged in the research, design and manufacture of nutritional supplement programs and products for multinational clients. He is a proud member and leader of many industry organizations.
Subscribe and receive the latest insights on the healthy food and beverage industry.
Join 47,000+ members. Yes, it's completely free.
You May Also Like
---