GRAS pathway for sports nutrition products in the US
GRAS pathway for sports nutrition products in the US
In sports nutrition, determining whether a product is a dietary supplement or a conventional food involves several considerations.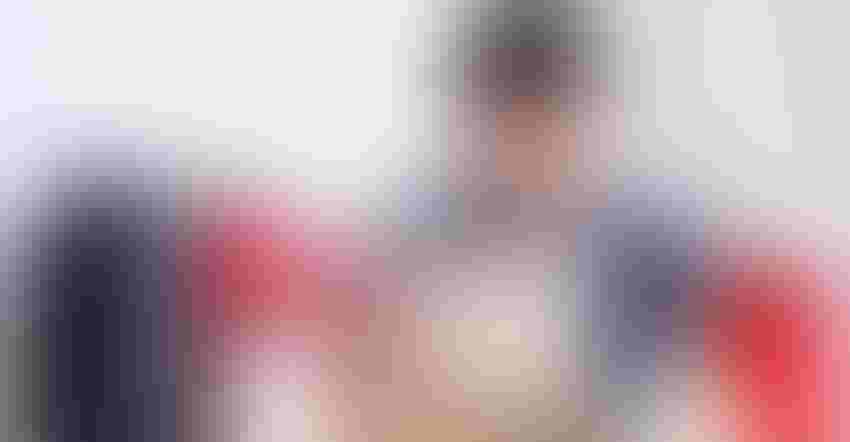 Insider Takes
Sports nutrition products often walk a fine line between consideration as a supplement or a food.

Supplement ingredients fall under the purview of DSHEA and new dietary ingredient notifications.

Novel ingredients used in foods require a GRAS determination before marketing can commence.
Whether amateur or professional, athletes around the world use different types of sports nutrition products to help boost athletic performance, speed recovery, enhance muscle growth or just stay healthy while training. Companies are continuously researching and fine-tuning innovative products to deliver on this demand for newer and better products.
The sporting world in particular abounds with innovative products that often straddle the line between what is defined as supplements vs. conventional foods. It's important to know the difference, particularly when a GRAS determination is required.
In the U.S., many of the usual sports nutrition products would typically fall under the definition of dietary supplements (such as protein powders and capsules), as discussed in a previous Natural Products Insider article by James Hoadley. As he mentioned, dietary supplement ingredients fall under the Dietary Supplement Health and Education Act of 1994 (DSHEA), and in some cases require a new dietary ingredient notification (NDIN). But this is not always the case.
Some sports products could be considered conventional foods, requiring a GRAS (generally recognized as safe) determination for any novel ingredients before being marketed. These goods must be explicitly marketed as foods and not supplements. The line can be very fine between, for example, a liquid supplement and a food (beverage). However, failing to properly market the product can lead to serious compliance issues, as noted in various FDA warning letters. 
One major issue that companies run into is that the GMP compliance requirements for supplements (Code of Federal Regulations [CFR], Part 111) are much more stringent than the requirements for conventional foods (CFR, Part 110). If a company is marketing a product as a conventional food but it is actually a dietary supplement, its manufacturing facility may be seriously deficient in numerous areas.
The term dietary supplement means a product that, among other requirements, "is not represented for use as a conventional food or as a sole item of a meal or the diet" (21 U.S.C. 321[ff][2][B]). As such, supplement products should be marketed to "supplement" the diet and not represent as alternatives/comparable to conventional food items.
FDA issued a useful guidance specifically for decerning the difference between liquid sports supplements and beverages, but it may provide insight for other sports products that straddle the fine line.
Many factors will play into determining on which side of the fence the product falls, including brand name, serving size (for example, what proportion of a person's daily nutritional requirements does the product provide?), labeling/packaging (for instance, stating the product "refreshes" or "rehydrates" would imply it is a beverage, and therefore, food), and use directions. The guidance goes into greater detail for each of these, and it is important to stick entirely to one category throughout all the marketing and labeling of a product.
The GRAS pathway
Assuming a company has determined its novel ingredient will be marketed in what would be considered a conventional food and it requires a GRAS determination, under the GRAS requirements, the ingredient needs to be generally recognized, among qualified experts, as having been adequately shown to be safe under the conditions of its intended use. This will be accomplished through careful documentation in a dossier and assessment of:
Ingredient identity and robust characterization,

Detailed manufacturing process information, including all processing aids,

Evidence that the ingredient can be consistently produced and meet established specifications, including impurities such as heavy metals,

Appropriate stability data to support that the ingredient is stable throughout any food processing steps and for the stated shelf life,

Clearly defined uses and use levels (to what foods will the ingredient be added and at what levels),

Dietary intake analysis to establish the estimated daily intake of the product across different foods and age categories of consumers,

Data that establishes the safety of the ingredient, which includes (but is not limited to) in vitro and in vivo information on metabolism, genotoxicity, acute, and chronic intake studies in animals/humans. Note that the "pivotal" safety data, that is, the studies critical to establishing the ingredient is safe, must be published in the scientific literature. This also means there could be useful data already published in the literature that a brand might be able to use in its GRAS dossier. Unpublished studies can be referenced in the dossier but are only considered corroborating evidence, so do not form the basis for establishing safety (i.e., could be omitted without impacting the safety conclusions).
Once the dossier is created, a panel of typically three to five qualified experts will be convened to review the dossier and conclude whether the ingredient is indeed safe under the conditions of use. Once the expert panel signs off on the GRAS determination, the company is then legally permitted to market the ingredient as per the conditions outlined in the dossier. As an optional step, the company can notify FDA of the GRAS determination by submitting a notification dossier, the results of which are published online. Although a positive outcome of a GRAS notification is not an approval per se (the agency just publishes that it does not disagree with the GRAS conclusion), some customers like to see that added step when sourcing new ingredients.
An added benefit of obtaining a GRAS determination for an ingredient is that once it is put into the food supply, the ingredient can also be marketed in dietary supplements, which provides an added opportunity to market the ingredient in different ways.
Creating a new ingredient for athletes is difficult enough, with the regulatory hurdles requiring additional steps and costs. But careful assessment and planning early in the process can help create a more streamlined and efficient pathway to market.
Tom Jonaitis, DABT, is an independent consultant with EAS Consulting Group. He has worked for 15 years as a consultant to the food and dietary supplement industries providing expert advice in navigating the regulatory requirements for novel ingredients in the U.S., Canada, EU and Australia. Jonaitis' work has included conducting regulatory, feasibility and safety assessments, helping companies address data gaps and compiling regulatory submissions. EAS Consulting Group is a leading provider of regulatory compliance solutions to industries regulated by FDA, USDA and supporting agencies.
Subscribe and receive the latest insights on the healthy food and beverage industry.
Join 47,000+ members. Yes, it's completely free.
You May Also Like
---