Gel for Optimized Timing and Absorption of Nutrients
Gel for Optimized Timing and Absorption of Nutrients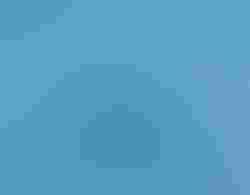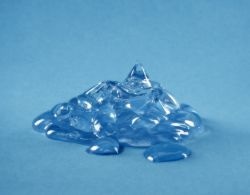 by Missy Larsen
In the 21st century, health conscious consumers find it difficult to explore the truth behind the marketing.  Whether you are walking down the store aisles weary about what organic really means, or wondering about how best to take supplements as you study the many forms of vitamins and nutrients on the store shelves, you are not alone.  In a multi-billion dollar industry, there are many of us seeking the best ways to feed our bodies. 
Although studies have shown that raw food is key to nutrition, most people dont have the time or resources to perfectly plan meals for optimal health and many do not have access to vitamins and nutrients in raw form. Even in the richest nations, the quality of food has diminished over time as the food industry has found ways to produce more at less expense, leaving even the wealthiest consumers looking for ways to build healthier bodies. In addition, cutting-edge technology has offered a way to find optimum nutrition in more condensed forms which leads to the important question of what form is best.
As different players in the health industry sell powder, pills, capsules, bars, juice and now gel for weight-loss, strength enhancement, maximized health, increased energy and many other health claims, consumers are left to find what works for them, but this can be timely and expensive.
The most important element of any decision would be to realize the quality of the nutrients. Many companies use fillers in their products to keep production cost down. After choosing high-quality supplements in any form, then the question of optimum delivery arises. 
Although pills and capsules are easy to carry, they rely on liquid consumption to swallow and push them into the body, and these supplements have thick outer shells. The availability of the nutrients in food supplements is of paramount importance. If nutrients are not available for uptake in the gastrointestinal tract, they are essentially useless; and because pills and capsules take time to break down in the body nutrients are lost to the natural process of discretion. While powder releases more quickly in the body, it inconveniently demands liquid and rigorous mixing. Bars offer nutritional value, but they are also full of calories and fillers, and many times do not offer a variety of supplements; they are, therefore, good for high protein and meal replacement, but not great for many other nutritional concerns.
Juice is seen as a solution for many people but, when studied, is found to be inconsistent as the nutritional pulp is not easily measured during the bottling process. One bottle might contain a full amount of nutrients and the next will have a different value. The other critical gap is during consumption, when it is easy to leave a small amount at the bottom of the glass and because heavier elements settle, the nutrients are washed down the sink or thrown away instead of ingested.
Over these many forms, gel has many advantages. Most importantly, gel suspension technology optimizes timing and enhances absorption of the nutrients to maximize physiology effects. This offering is a significant advancement in the method of delivery for vitamins, minerals and other important food supplements. Gel suspension drastically facilitates ingestion of food supplements, increasing compliance with nutritional regimens that would otherwise go unheeded.
Technically, gel is a semisolid chemical system composed of a continuous medium throughout which are distributed small particles that do not settle out under the influence of gravity; the particles may be in emulsion or in suspension, according to Dorland's Medical Dictionary for Health Consumers.
The first gel-based products were launched in 1991 by GU as efficient sports fuel that would deliver carbohydrates to the body in a high-quality, easily digested and long-lasting energy for athletes. Over the years, many sport gels have entered the market and can be found throughout the world. After seeing the results from carbohydrate sports nutrition gels, Agel Enterprises launched a gel-based nutritional supplement line in 2005 in 12 different countries Other companies of the dietary supplement industry also became interested in this delivery form have entered the gel suspension supplement market since that time.  
Unlike liquid vitaminsand like tabletsgel supplements provide exact daily dosage of the nutrients in each packet. Because the nutrients float in gel, it is not necessary to shake before use, as it is with liquid and they do not require a spoon or even water to consume. It is relatively easy to give the product a great taste, and it can be swallowed with no additional liquids. Also, bottle with liquid supplements must be refrigerated after opening. Gel packets contain dosage for a single use, so no refrigeration is needed, as long as they are not exposed to high temperatures. Overall, gel supplements have unique characteristics, bringing together tablets and liquid vitamins.
Nutritional supplements in any form are most effective when ingested according to the optimal timing guidelines for each individual supplement. Agel Enterprises backs its gel-based delivery through research and development of the interconnection of time release of each element in combined supplements. Gel supplements are packaged in convenient gel packs that are highly portable, so they are on hand at any time and can be ingested without water. This facilitates optimal timing of nutritional release by just consuming a packet even in extreme and unusual circumstances. By encouraging and allowing the correct timing and ingestion of food supplements, gel technology enhances the absorption and utilization of each nutrient. In addition, gel-suspended nutrients remain in their natural state, optimizing availability, and increasing the absorption and digestion of essential vitamins and minerals. A recent Agel Enterprises product launch connects internal and outward appearance through an ingestible skincare gel. 
Gel-based nutritional products are offered in convenient gel packages for many uses, including products to unlock the bodys full potential for health and fitness and even topical usages for skincare.
Missy Wilson Larsen is a veteran marketing professional from Salt Lake City who has spent the past two decades helping a wide range of businesses, organizations and causes reach their outreach potential.  After serving as press secretary to a U.S. Congressman, she founded the Intrepid Group in 1994 as a full service agency. She now freelances and co-founded the Utah Refugee Coalition as an organization dedicated to networking public, private and voluntary resources.  
Subscribe and receive the latest insights on the healthy food and beverage industry.
Join 47,000+ members. Yes, it's completely free.
You May Also Like
---