Fueling for esports rivals traditional sports nutrition
Fueling for esports rivals traditional sports nutrition
Similar to an athlete, esports players train their minds and bodies to endure the long hours of playtime that go into their competitions and tournaments.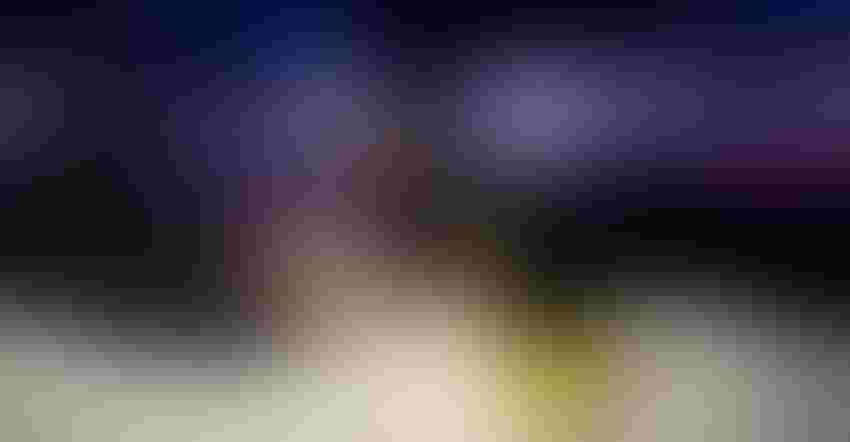 Movies and television shows have long perpetuated the stereotype of unhealthy gamer diets consisting of high-sugar and preservative-heavy foods, but esports athletes practice a very different lifestyle to fuel their late-night, multiple-day sessions.
Like traditional sports professionals, esports players train their minds and their bodies to endure the long hours of playtime that go into their competitions and tournaments. Maintaining a proper diet and adding necessary vitamins and supplements to their regimens ensures they maintain overall health and wellness throughout their careers.
Many health focuses for traditional athletes overlap with what esports athletes look for: performance nutrition for endurance, sleep health for energy, brain health to heighten focus and eye health to withstand extensive screen time.
Enduring long hours with performance nutrition
Studies have shown that proper hydration can correlate to neurological function, including memory, attention, motor coordination and mood (Br J Nutr. 2014;111[10]:1841-1852). Esports players need to stay calm, cool and collected under the pressure of competing, so maintaining their hydration is important in their game day routines.
Hydration and electrolyte products are experiencing some of the highest growth among performance nutrition products, with the subcategory seeing $243 million in sales and 153% growth year over year (YOY). Proving most popular are powder and liquid, ready-to-drink (RTD) options, per SPINS Natural Enhanced + MULO powered by IRI data. Electrolyte products are experiencing growth on the Amazon side, according to SPINS + ClearCut Analytics data that shows a 218% increase YOY.
Between long training sessions with their team and personal training on their own, esports athletes must find a way to keep their energy levels high to stay at the top of their game. Just like traditional athletes take pre-workout products to better their exercises, esports professionals—especially those with high caffeine tolerances—turn to pre-workouts for that extra jolt to get their games started the right way.
Pre-workout products culminated in $251 million sales and 44.8% growth over the last year, with consumers preferring ready-to-drink (RTD) and capsule options to fuel their workouts. Brands such as G FUEL cater their pre-workout products specifically to gamers, offering caffeinated products packed with vitamins.
Esports athletes rely heavily on their motor skills and cognitive function, but their performance isn't only about how fast their bodies can move, but also how fast their brains can retrieve and recall vital information. Maintaining cognitive function, both in and out of training sessions, is an important component in their lifestyles.
Eight hours of sleep, eight hours of practice
With most esports professionals requiring upward of 10 hours of training each day, it's vital that they are getting at least eight hours of quality sleep every night. A lack of sleep can hinder critical thinking and concentration, cause mood changes and increase risk for high blood pressure, all of which could set back an esports athlete when it comes time for competition, given the stress and strain of the sport.
Overall products geared toward sleep aid and health have grown 17%.
Keeping joints limber
Carpal tunnel syndrome and tennis elbow are some of the most common injuries endured by esports athletes due to the constant strain placed on their arms and hands during game time. While joint health supplements have seen a 5.3% decrease in growth from in-store purchases, these supplements are still seeing growth on Amazon at 5% and $131 million in revenue, which supports the trend that many consumers are moving to online resources for purchasing their vitamins and supplements.
Our digital magazine, "The esports arms race," contains the full version of this article, along with related content. Click the link to access all of it.
Haleigh Resetar is a West Virginia native and graduate of West Virginia University with degrees in journalism and integrated marketing communications. Before joining SPINS as a corporate communications specialist, she worked on the communications teams in higher education and health care institutions. As a member of the SPINS marketing team, Resetar manages the social media profiles for SPINS and ClearCut Analytics accounts, contributes content to the company blog, and acts as the primary contact for media data requests.
Subscribe and receive the latest insights on the healthy food and beverage industry.
Join 47,000+ members. Yes, it's completely free.
You May Also Like
---